Celebrating Etobicoke's Very Own Estate — 1 Westmount Park Road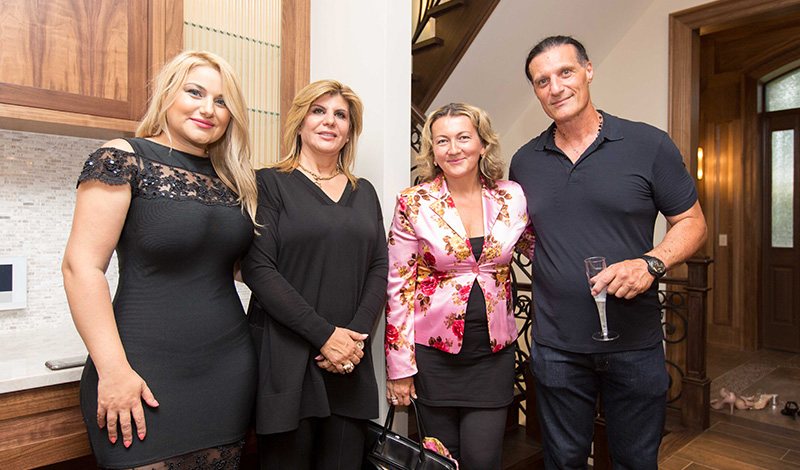 Located in a beautiful neighbourhood on what can only be deemed a destination street in Etobicoke, 1 Westmount Park Rd. is truly a destination in itself. With cutting-edge designs and state-of-the-art features, this home is a premium listing.
This house marks the inaugural collaboration between Dominic Alessandro, the president of Canadian Heritage, and Suzi Kaloti, the owner of Lavish Design Build. Together they have created a true masterpiece that perfectly combines luxury and comfort all in one remarkable estate.
This house has different levels of beauty, from the workmanship, to the design, to the colour scheme and even the layout, says Alessandro. The warmth of the house and all of these features are what truly make it unique.
Guests were welcomed into the home recently to see this beauty for themselves as they joined Alessandro and Kaloti to celebrate the launch of this stately home onto the market. Listed for $5.888 million, the house and all of its features were taken in by delighted guests as they toured the expansive property.
Catered by Sotto Sotto, which brought out its gourmet chefs to prepare carefully curated dishes in the functional yet luxurious kitchen of the home on Westmount Park Road, the event allowed guests to see the home in action, envisioning their own possible parties in this beautiful location.