Hublot: Spanish Conquest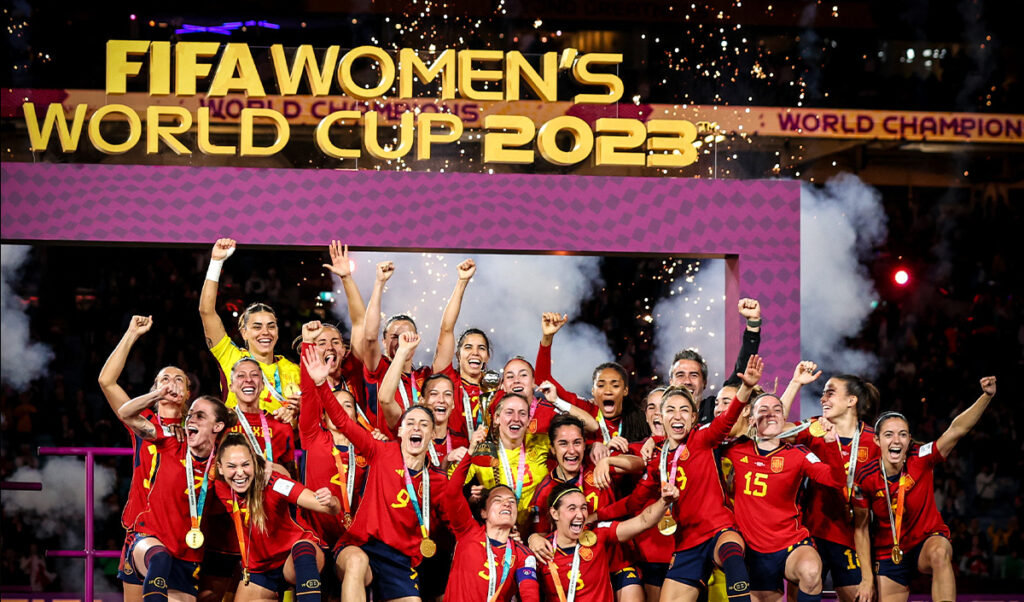 Surgical Spain edges emotional England to win an over-the- top Women's World Cup Down Under, all done on Hublot time.
There have been many examples in sports where greatness emerges from conflict. Teams may have differences in the dressing room but put those aside when the whistle blows and the game begins.
The latest example of triumph over adversity occurred in August in Sydney as Spain defeated England 1-0 to win its first ever Women's World Cup, all under the careful timing of Hublot, as the Swiss luxury watchmaker served for the third time as the tournament's Official Timekeeper.
Spain's victory was a feat made even more remarkable considering the near-mutiny by Spanish players last fall, which saw 15 of its players quit the national team, citing mental-health concerns and calling upon its national federation to create a more professional environment.
Unlike some other football World Cup Final games, decided by a chance bounce, a spot penalty goal or, even worse, a dreaded penalty kick, Spain was full measure for its victory, clearly the better side for the majority of the game, enjoying an astounding 64 per cent possession in the first half, highlighted by the game's only goal, by Spanish captain Olga Carmona in the 29th minute.
Hublot was there clocking every minute of every game until the final whistle, captured by LED boards, the iconic Big Bang-shaped fourth official boards and the Hublot Big Bang e, the luxury smartwatch devoted to the world's greatest game.
During the tournament, all 107 match officials (94 of whom were women) wore a special edition Hublot Big Bang e, a high-powered smartwatch designed, developed and produced with cutting- edge materials and the latest technology. It was equipped with a number of exclusive features designed to aid officials during the course of the games, including a yellow-card monitoring function and a display relaying added time.
Around the world, football and watch aficionados chose the Hublot Big Bang e Gen3 to keep track of every game with score updates delivered straight to the wrist in real time. This was especially helpful at this World Cup given the time differences between Australia, New Zealand and Europe and North and South America.
The Final capped off the 9th FIFA Women's World Cup, which seemed to elevate not only women's soccer, but women's sport in general. Co-hosts New Zealand and Australia staged an excellent month of football, with packed stadiums in Auckland, Christchurch, Wellington, Brisbane, Perth, Adelaide, Melbourne and Sydney cheering the sport at its highest level and with some phenomenal performances by individuals and countries.
Nigeria and Japan exceeded expectations and arrived on the world stage, with Australia thrilling the home crowds with a surprising run to the semi-finals before bowing to England. North America went home disappointed, with Canada failing to advance out of the group stage only two years after winning gold at the Tokyo Olympics, and the United States falling to Sweden in the quarterfinals, ending its bid for a third straight World Cup title.
While Spain rejoiced, it was once again heartbreak for England, which had been seeking the football-mad country's first global football title since the men defeated Germany at Wembley Stadium to claim the 1966 World Cup. The 57- year long drought will continue.
With its relatively young team, it is uncertain whether the reign of Spain will continue, but one thing is for certain — the 2023 Women's World Cup Final showed that women have arrived. Joyous, talented, determined and inspirational, they all gave us a refreshing and emotional celebration of the finest in sport and, thanks to Hublot, it was timed to perfection.