Lacy Nicole: Shame to Sparkle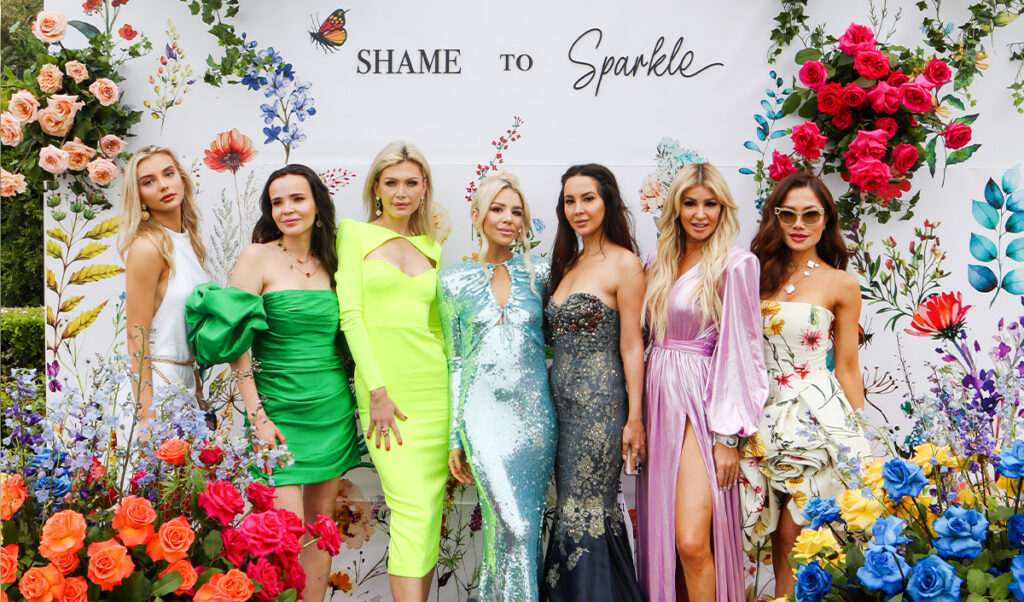 Survivor and childhood-trauma expert Lacy Nicole has launched the Shame To Sparkle Foundation, which will focus on advocacy and mental health resources – specifically those concerning trauma and PTSD – for those in need.
As she recounts her childhood, Lacy Nicole describes it as "tumultuous, with an immense amount of trauma." While her parents struggled with addiction, she was often left alone at home, left to take care of herself. At that point, she took on a parental role, which sparked the domino effect of a series of disturbing and life-changing experiences. However, she was in her 20s when her life went from bad to worse. She experienced a horrific crime, which resulted in her being diagnosed with several autoimmune diseases and infertility due to endometriosis.
For Nicole, the distinction between being a victim and being a survivor is not necessarily due to a person's mindset. Rather, it is rooted in an ability to heal from experiences that were never that person's to carry in the first place. She says, "I think being a victim and being victorious are holding hands, and they're parallel to one another. You just have to make that leap. For me, I tell my stories, and I explain my truth, not to be a victim and not be shackled to the past but to acknowledge the things I've experienced. We aren't just filtered pictures on Instagram. We are all struggling with an internal narrative or a battle. I don't think that makes me a victim. I think it makes me authentic, and by being able to explain what I've been through, I hope to help others feel like they are not alone."
Through her self-work, self-advocacy, perseverance and desire to help others, the Shame To Sparkle Foundation was born. Its mission is simple: to provide resources, education and therapies dedicated to those affected by PTSD and trauma. Nicole believes that being a victim of a crime, trauma, abuse or any event that inflicts PTSD "should not be a life sentence." Unfortunately, it is for most — but, with the help of her foundation, she is determined to change the little voice inside our head that says "Tone yourself down" into "It's showtime … sparkle!" Nicole highlights the importance of mental health, overcoming traumas and some fun: the ways we can become the hero in our own story.
"FEELING UNSAFE IS SOMETHING THAT NOBODY DESERVES TO FEEL"
Nicole invited her supporters to the launch of the Shame To Sparkle Foundation, an unforgettable celebration of strength and healing that took place at Pelican Hill Resort in Newport Coast, Calif., overlooking the ocean, where guests were indulged with Italian cuisine while being inspired by guest speakers that included Terra Newell of Dirty John and Dr. David Mahjoubi. Celebrity guests included Audrina Patridge (The Hills) and RHOC alums Gretchen Rossi, Lizzie Rovsek and Peggy Tannous, to name a few, who showed their support for normalizing the discussion of trauma, mental health and the experiences that shape us.
"I think that there are so many changes that should be made when it comes to mental health. I'm certainly not reinventing the wheel when discussing these things, but I do think that there are so many stigmas when it comes to telling our story or being authentic. I've seen it first-hand — when you're put in a box, judged and shamed for not having the 'worst' trauma. It's not the trauma Olympics. Pain is pain. I think these discussions are so prevalent in society, especially when we look at society as a whole," she says.
She admits that, due to her hard upbringing, she did not have role models to look up to and make her feel safe. "I still greatly wish I could go back in time and grab myself by the hand and say, 'You're safe.' Feeling unsafe is something that nobody deserves to feel," she says.
As a result of her dedication to her healing process, Lacy Nicole has become a role model for so many in need. Her presence serves as a reminder that no matter what you have been through, you are capable of greatness.