Anna Hu, Reflections of Natural Beauty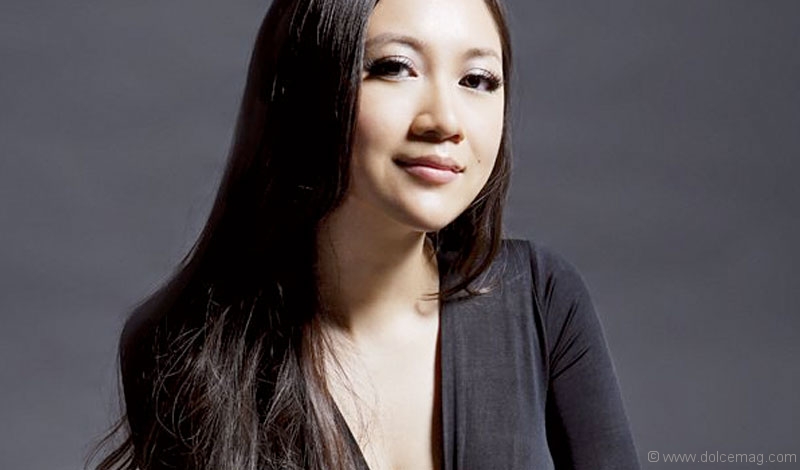 There was a time when diamonds and gems untouched by chemical processes gleamed on the fingers, wrists and collarbones of women worldwide. Yet with the rise of mass-produced jewellery corporations, organic bling fell by the wayside. Rewinding the hands of time is Anna Hu's self-titled brand, which bestows gorgeously natural pieces in its Plaza Hotel Retail Collection. Slipping into the shoes of her clients to create metaphorical representations of their experiences is the key to Hu's exclusive designs. With the help of her mentor, Maurice Galli, Hu reveals her adventurous spirit while challenging herself to reveal the inventive side of her self through her work. Ever since she began working with Galli at Harry Winston Inc., Hu was recognized for her noble talent. Her work behind the scenes in a large jewelry house were depriving Hu from her potential capacity as both an artist and designer, and with the support of her family and Galli, her road to success began.www.quintessa.ca
Leaving behind her secure positions at Harry Winston and Van Cleef & Arpels, Hu discovered her niche as an artistic entrepreneur. As the daughter of a diamond wholesaler and pearl collector, Hu was destined for design. Hu recalls the first time she discovered her father's collection of raw diamonds, and was warmly invited to contribute in her father's endeavours. She says: "I will always remember the day I opened the door and lying there was a pile of rock diamonds. I fell in love with them the moment my father excitedly asked me to begin sorting them in shapes and sizes." Surrounded by gemstones and diamonds at the mere age of eight, Hu's background in diamond specialty and the precision she culled from playing the cello influenced her distinctive, successful creations that are infused with Chinese art and French haute joaillerie. At the age of 18, Hu's dream of becoming a solo cellist were crushed when she injured her shoulder. As fate would have it, Hu, who was born in Taiwan, turned to design and infused it with her love of music. Today, the art scholar and gemologists' imagination and unrivalled artistic talent gleams in her Eastern and French-inspired collections.
The passionate artist raves that art is a collection of the emotional, spiritual and classical aspects of life. Without the music of Tchaikovsky or Belize, the contemporary designer feels that her heart would be empty. But music is not the only passion that supports her career. Hu's love for Viennese painters Klimt and Ingres, as well as her interest in photography drive her creativity. When in doubt, Hu heads to museums, to fuel her upcoming pieces with inspiration.
Each and every Anna Hu design is precisely composed with motifs derived from clients' experiences, metaphors from Chinese literature and her meticulous choice of gemstones and diamonds. Each piece undergoes a long and tedious process. Complex and interchangeable pieces, such as the Poetic Dancing Crane (which simultaneously functions as a brooch and a necklace) take up to two years to make. One of Hu's biggest challenges is selecting the perfect material.
With that said, the Plaza Hotel Retail Collection reveals top gem quality, exclusivity of design and the intimate touch of a classical piece. "With mass productions in jewelry houses, the client has to fit to what already exists. I create something organic that harmonizes with the client's personality and style. Each project is very different – that's the beauty of my work." Her second, appointment-only boutique in New York's legendary Plaza Hotel launched late last year; her inaugural boutique in Taiwan opened in 2007.
T: 212.826.1116
www.anna-hu.com