Spring Forecast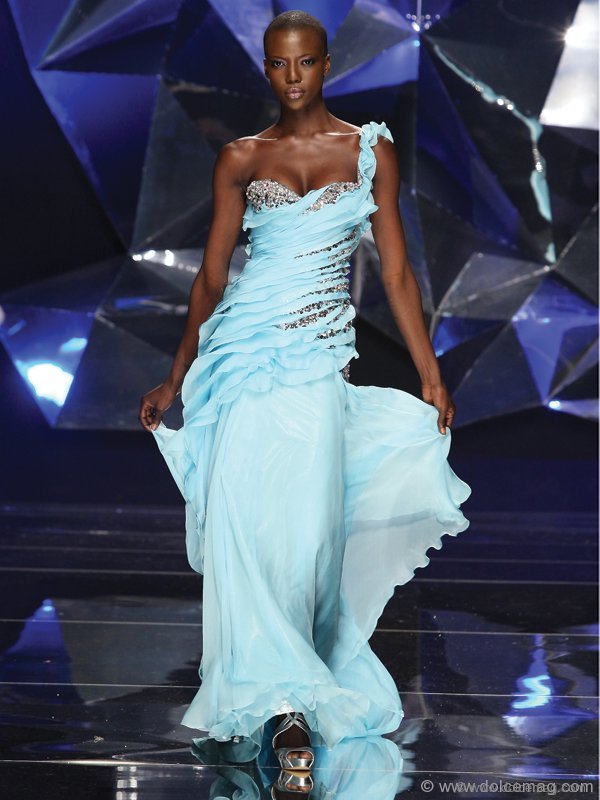 The spring trend report is in … all the way from Italy. Twice a year, Rome's most prestigious fashion show, Alta Roma Alta Moda, brings together Europe's top designers for a night of head-turning, show-stopping couture. Attendees watch in awe as dazzling models reveal what the gods of fashion have in store this upcoming season.
With over 20 award-winning designers strutting their stuff, this year's spring collection brims with innovation. With flowing fabrics accented with bright kisses of colour, Alta Roma's masterpieces promise to look fabulous – rain or shine.
Design extraordinaire Tony Ward was just one of the talents who left a mark on this year's show. A Lebanese designer who has worked alongside the world's most noted fashion icons, Ward transformed the runway into a fairytale world with his enchanting whimsical designs. As though made with a magic wand, gowns of pastel blue, lilac, white and pale yellow glittered by in a myriad of form-flattering styles. Fitting for a season of transformation, each creation magically displays the contrasts between day and night, dream and reality.
www.tonyward.net, www.caroletanenbaum.com, www.sarlicouture.it, www.abedmahfouz.com