Federico Bernardeschi: The World at His Feet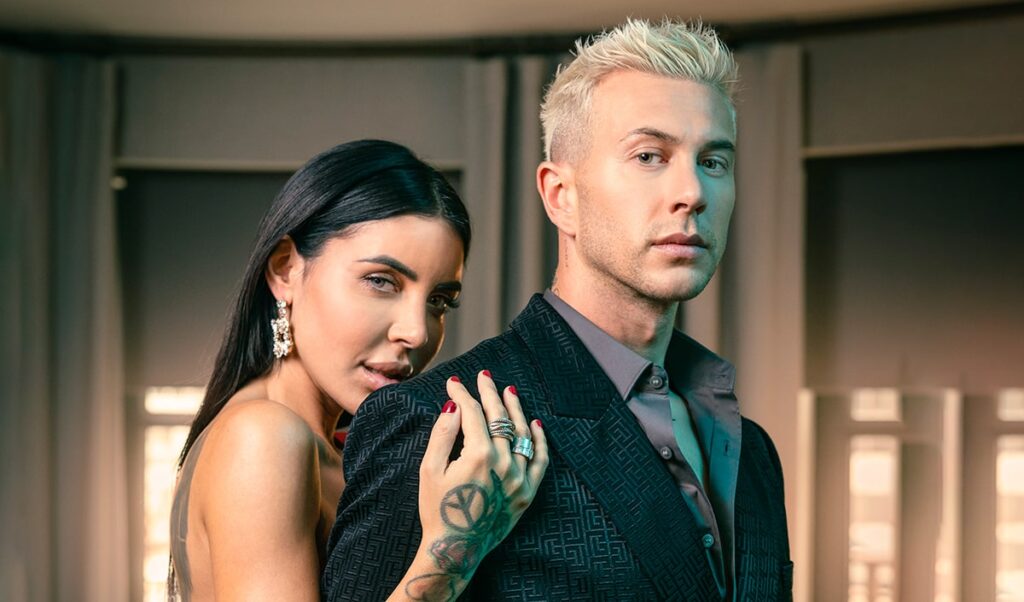 Young Italian soccer superstar Federico Bernardeschi's move to Major League Soccer with Toronto FC is just the latest step forward in what promises to be a world-class career to watch.
READ THE ITALIAN VERSION
Child prodigies are rare, but history shows they do happen. Mozart was composing music at the age of five, Stevie Wonder recorded his first music at age 12, Wayne Gretzky scored an astounding 378 goals in his final year of peewee hockey, and in the bucolic, rolling hills of Carrara in the Tuscany region of Italy, Federico Bernardeschi first touched a soccer ball at age four.
Among Tuscany's lush green fields and ancient olive groves live the heirs to the region's centuries-old history and tradition, perhaps the greatest collection of marble-workers in the world. But following his father, Alberto, into the marble trade was not in Bernardeschi's future. His future was with his feet, not his hands.
Bernardeschi learned to dribble on the medieval stone steps of Carrara before he learned to form complete sentences. The town's doors, walls and windows soon became obstacles for the young boy to deftly maneuver around or thread through — to practice with instead of to inhabit. As Bernardeschi explains, "My father bought me a soccer ball in a toy store. I went outside…. I don't know why, but for me, it was always only soccer. I felt it inside of me — this was my dream, my passion." Neither broken glass, unhinged gates, general chaos, nor the strenuous protestations of his parents were enough to deter young Federico from working on his skills — not even inside the walls of Alberto's house.
Bernardeschi began to stand out as a prodigious talent before he was even 7 years old. All the other boys in the local youth league were relegated to chasing him as he dribbled the ball on goal — by 9, he'd been signed by the Fiorentina junior system. Bernardeschi made his professional debut at 19. A short four years later, he had grown into a superstar with a global audience. Following his transfer to powerhouse Juventus in 2017, Bernardeschi won three consecutive Serie A trophies during his time at Juventus and achieved the pinnacle of professional club soccer.
Success has never been given to him. Instead, it has been his hard work, passion and commitment which has enabled his climb to the top. "I feel very fortunate that I've been able to realize my dream that I've had since I was a kid, mostly because I understand the sacrifice it takes for a player or a young kid, and also the sacrifice that the parents make, for these types of dreams to come to fruition," Bernardeschi says in his interview with Dolce. "It's not a given that everybody succeeds. I know I've put a lot of hard work into it and a lot of sacrifices to reach the point of where I am today — even with a lot of work and sacrifices, it's not a given that dreams come true. Because of the level of sacrifice that goes into reaching the professional level, I feel for the teammates that never made it even though they gave it their all."
While at Juventus, Bernardeschi's sublime skill and graceful technique earned him the nickname "Brunelleschi," after the Renaissance master sculptor and architect responsible for designing the glorious dome of the Florence Cathedral, a building founded itself on the support of Carrara marble. After a lifetime of practice, Bernardeschi's mastery of skill and technique has made him as much artist as athlete.
"It's not a given that everybody succeeds. I know I've put a lot of hard work into it and a lot of sacrifices to reach the point of where I am today."
– Bernardeschi
Today, Bernardeschi stars for Toronto FC as the club's latest high-profile, highly successful Italian signing. Since making his debut on the Toronto team in July 2022, Bernardeschi has been one of its most electrifying players and most beloved fan favorites. And it's easy to see why. Despite his artistry and imagination on the field, it's not just fancy tricks and highlight goals that have endeared Bernardeschi to Toronto FC fans — he plays with a determination, grit and industry that reflects the fundamental characteristics and diversity of the city he plays for. Bernardeschi is revered because he loves his Toronto fans as much as they love him, a factor that may be just as important as their love of his on-field abilities. As he points out, he and his wife "loved Toronto after one minute," and he was happy to invite Dolce to draw back the curtain and let the city glimpse the lives of Toronto soccer's first family through an intimate interview and photo shoot.
One thing you immediately notice about Bernardeschi is that he likes to have fun and takes pride in being a bit of a joker, especially with his wife, Veronica Ciardi. While Veronica usually opts for more laid-back looks, her arrival at the photo shoot gave Bernardeschi the opening he was looking for. "But first, there's a case of a missing person on set," cracks Bernardeschi. "Where's my wife? Where's Veronica?"
Bernardeschi pretends to not recognize the femme fatale with the pin-straight jet-black hair and exotic tattoos clad in a super-sleek, cherry-coloured open-leg Balmain dress and black slingback six-inch heels who's just entered the room. Today the fashion-forward trend-setting duo are pulling out all the stops. As Bernardeschi explains, "I will admit that I've always liked to dress well, I've always followed fashion — it interests me. Being Italian, I'm very proud of the fact that Armani and Cucinelli represent Italy so well outside of Italy. They're good national treasures for Italian quality and style. Many people around the world think of fashion and style when they think of Italy, and both of them are excellent examples of that unique creativity Italians have when it comes to fashion."
Two unmistakable features of Bernardeschi's look are his hair, which constantly changes style and colour, and his many tattoos. He's one of those people who never has a hair out of place, always showing discipline with his appearance — a meticulousness that he carries over to his soccer playing. Messy players usually don't last too long under a coach's glare. Although he appreciates the freedom that comes with ever-evolving hairstyles — "Whatever hairstyle I'm currently wearing, that is my favourite" — he equally appreciates the significance and permanence that come with his tattoos. As Bernardeschi explains, his voice heavy with emotion, his tattoos carry immense personal significance. "I have two special tattoos. One is my father-in-law, who died two years ago. He was a very important person in my life and like a second father to me. I also have the number 13 for my friend Davide [Astori] who has passed away. We played together in Fiorentina seven years ago. He was a very young boy and, for me, it was a shock. He was my best friend."
For all the attention that he receives for being a trend-setting authority on fashion, one hallmark Bernardeschi trait is his humility. World-renowned celebrities are famous for making entrances and playing the hurry-up-and-wait game. But our Dolce photo shoot was scheduled to start at 9 a.m. and at the stroke of 9:00, there was Bernardeschi, punctual, polite and professional, making a point of introducing himself to each and every member of the team. A small thing, perhaps, but made all the more remarkable when, after leaving the photo shoot with the Dolce team, a fan cried genuine tears of joy when Bernardeschi agreed to take a selfie with him. His fans are dedicated — at least one has Bernardeschi's signature tattooed on his body — and for good reason. Although trying to stay humble in an industry that builds players up to be stars is something most players have to grapple with, Bernardeschi has kept his calm composure and demeanour and has always kept his head firmly on his shoulders. His maturity and confidence are those of a much older soul.
"In the beginning, it was a bit hard, since life changes once you become a professional soccer player," observes Bernardeschi. "You have a lot of opportunities, a lot of possibilities in front of you, but the most important thing is that you have to keep your feet on the ground and your head on your shoulders. It's very easy to get overwhelmed at a young age, but if you stay on the right path, the opportunities can become even bigger, and your talent can only grow in the right direction. This has always been my mindset, to work hard and constantly create new thresholds for myself — this is very important to me."
"Our souls were tied before everything else. Over time, our relationship grew and all the rest was born. It was a meeting of souls"
– Ciardi
Bernardeschi credits his wife for his grounded perspective. In fact, when they first met in 2014, Ciardi was more well-known in Italy than her husband. "At the time I was more famous than him," recalls Ciardi. "I had participated in a TV show in Italy and he still hadn't really exploded in the world of soccer. He was already a very good player, but the moment of real success was to come." And when that success came with Juventus, it was Ciardi who ensured that Bernardeschi stayed true to himself despite his fame. As Bernardeschi explains, "She was tough. I really did not expect it. We needed a bit of realigning of certain balances in our lives. But we were very much grounded in love, with the desire to be together, so it was all very simple." Today, Ciardi continues to ensure that Bernardeschi has all the support he needs to perform on the field at the highest levels.
As we saw first-hand, Bernardeschi and Ciardi have a deep love and undeniable chemistry. "We first became friends and we bonded right away. Our souls were tied before everything else. Over time, our relationship grew and all the rest was born. It was a meeting of souls," says Ciardi. Blossoming out of their relationship are their beautiful daughters, three-year old Deva and one year old Lena, who joined their parents at the photo shoot with Bernardeschi's mother nonna Paola. Family is at the core of Bernardeschi and Ciardi's relationship, and it was important to them that nonna Paola join them in Toronto to help acclimate Deva and Lena to life in a new country. For this reason, despite Bernardeschi and Ciardi's steamy outfits and intoxicating sex appeal, the photo shoot had a decidedly family feel, particularly when Bernardeschi was sidelined in favour of photos of only Ciardi and their daughters.
Surrounded by women at home, Bernardeschi is now used to being outmanned, and in fact loves being a hands-on parent. "The sweet life is my family," smiles the contented husband and father. "Without a doubt they are the most important thing to me. When you have family and everything revolves around the family, there is no better joy, feeling or satisfaction."
"When you have family, and everything revolves around the family, there is no better joy, feeling or satisfaction."
– Bernardeschi
Given how naturally confident Bernardeschi and Ciardi — and their daughters — are in front of the camera, it was easy to forget that they are a young family trying to grow roots in a foreign city. But Bernardeschi is determined to do just that. Bernardeschi quickly assumed a leading role on Toronto FC, and his charm and outgoing personality have resonated with Torontonians and Major League Soccer fans across North America. During our interview, Bernardeschi insisted on speaking English, fully embracing his new life in Toronto, and wanting to immerse himself in the culture. He even brought his English teacher to the set to ensure he put his best foot forward. So far, the transition has gone smoothly. As Bernardeschi explains, "I'm grateful that since I arrived my teammates, my coach, and MLS gave me a warm welcome. Therefore, it's been very easy since the very first instant. I appreciated the warm welcome as it's not easy to have such a big change in my life, to arrive here as a new player, in a new country — it was almost like a dream. I received a lot of help from my teammates and that made me feel right at home from the very first instant. They could have easily not offered me such a warm welcome."
Besides welcoming the birth of their daughters and moving to a new country, the past few years have seen one other big change for Bernardeschi and Ciardi. After nearly seven years together, in July, 2020, they finally tied the knot. The marriage took place in Carrara Cathedral, in the city of Bernardeschi's birth. Celebrating his marriage in a cathedral in his birth city was not a thing that happened casually or by chance — Bernadeschi considers faith to be the most important aspect of his life. "Since I was a child, faith has always been an important point of reference because I grew up in a family that is very religious. My mom is very religious and I've always felt a strong sense of faith. Over the years, I've followed a lot of the signs that I have received through my faith and they've led me on the right path. I felt protected whenever it was time to make some very important or difficult choices in my life. Faith has always helped me overcome difficult situations. My wish is that I'm able to transfer faith to my daughters. Obviously, this will be their choice when they come of age, but for now I'll do my best. I have a strong opinion that faith is extremely important in one's life."
As if it wasn't obvious that their relationship was just meant to be, Veronica and Federico's wedding day happened to fall just two days after Bernardeschi and the Italian national team won the Euro 2020 championship, with Bernardeschi scoring a critical shootout goal against England in the final. "It was my wife's birthday and two days prior we had won the European Championship, so we had a huge party," says Bernardeschi, recalling his memorable month with a smile. "We combined the celebrations a bit. I won the European Championship on July 11th. On July 13th, we got married. I'm very proud of both."
"I have a strong opinion that faith is extremely important in one's life."
– Bernardeschi
Carrara is just as proud of its soccer-playing son, with 5,000 locals assembling spontaneously outside of the cathedral to wish the newlyweds a life of health and happiness. As Ciardi and Bernardeschi stepped into their "Novelli sposi" (Just Married) matte black flatback, one lucky fan got close enough to ask the newly wedded bride how she felt. Her response? "They deserved to win"!
Another thing Bernardeschi is proud of is how he and his family had the courage to leave home and start a new chapter of their lives in Toronto to support his dreams. "I love Toronto. It's my new home." And, without question, Bernardeschi has embodied the Canadian spirit in embracing Toronto and giving us a view into his life, faith and family. Toronto FC is lucky to have him and Toronto is lucky to have the whole family. It will be enjoyable watching them grow here — on and off the pitch.
Q&A WITH FEDERICO BERNARDESCHI
Q: What is your favourite childhood memory?
A: The first emotions or sensations of playing soccer are the unforgettable emotions that I carry within myself. Those were very special memories.
Q: What is your morning routine?
A: I have a very disciplined morning routine. You have to if you are a professional athlete. I get up early, brush my teeth, get dressed, and have a hearty breakfast because I knows the type of day that I have ahead. I try to eat healthy as much as possible, with all the nutrition that can help me face the day, because breakfast is the most important meal of the day, as it fuels you. Then I go to train.
Q: How many hours do you train?
A: Three to four hours a day in the morning with the team, then, in the afternoon, when I come home, I continue to train on specific points that I want to improve on. Spectators may only see us play once or twice a week, but believe me, it's a full-time job.
Q: What's the best goal you've ever scored?
A: The first goal was my penalty goal when I was playing with Fiorentina against Borussia Mönchengladbach. My second most memorable goal is the first goal I made for Juventus. To score for that team, with all of its magnificent history, was extremely special.
Q: How do you get excited and prepare yourself before a match?
A: I get mentally relaxed by listening to music, to rock, reggae or rap. I try to concentrate on the game and focus on the things that I'm capable of doing, almost like a visualization. Prior to the game, I picture myself and what I'm capable of doing and then try to repeat that on the field, basically trying to mentally prepare what the team needs. I find that visualizing what I need to do when the moment comes helps me execute in that moment.
Q: What qualities do you identify in your children?
A: This is an interesting question. Veronica and I hope to give them the right qualities. The one thing that I do notice is that they're very sensitive, and we're very proud of that. Being sensitive in today's world brings you a sense of empathy for others.
Q: What's the one thing you do that annoys Veronica?
A: How long do we have? I wish there was only one thing that made her annoyed, but there are so many. I'm a joker; I like to play jokes on her all day long. I like to make her laugh, but when I tickle her she hates it the most because she's extremely ticklish.
Q: How many pairs of shoes do you own?
A: I'm really not sure. I lost count. As I said, I'm passionate about fashion and I like to dress well, and obviously shoes are a big part of the whole look. I believe a well-dressed gentleman is a well-dressed gentleman from head to toe.
Q: What is your definition of success?
A: For me, success is when you feel well about yourself, as in an all-around feeling of well-being. It's important that I work and that I have hobbies; however, the most important thing is the feeling of well-being, loving oneself, doing good to others, and being well aware of the kind of man that you are. If you have a good feeling of well-being, this is the biggest success that one can reach and it has a far-reaching impact on all areas of your life.
Q: What is your definition of la dolce vita?
A: The sweet life is my family. Without a doubt they are the most important thing to me. When you have family and everything revolves around the family, there is no better joy, feeling or satisfaction.
Q: What is the greatest achievement of your life?
A: If we're talking about at the level of sportsmanship or in my soccer career, there is no question it's the victory in last year's European Cup. To defeat England on its home field of historic Wembley Stadium, with everyone there rooting against us, that was the greatest achievement in my sporting career. If we're talking about the "real" world, or my personal success or accomplishments, without question it would be my daughters.
Q: What's the best advice you've ever received?
A: The best piece of advice that I've received is from someone very dear to me, and it would be to follow my path, and to create it for myself.
LOCATION: THE BELLAIR SUITE AT THE HAZELTON HOTEL
EDITOR-IN-CHIEF: MICHELLE ZERILLO-SOSA
CREATIVE DIRECTOR: FERNANDO ZERILLO
PHOTOGRAPHER: JESSE MILNS
STYLIST: ASHLEY GALANG
MAKEUP ARTIST: TAYLOR CHOUSKY
VIDEOGRAPHER: PRASHANNA JAYASEELAN
INTERVIEWER: ESTELLE ZENTIL
MOOD BOARD STYLIST: ALEXANDRA AULICINO
WRITTEN BY ESTELLE ZENTIL AND RICK MULLER