Corby Whisky: Sip And Savour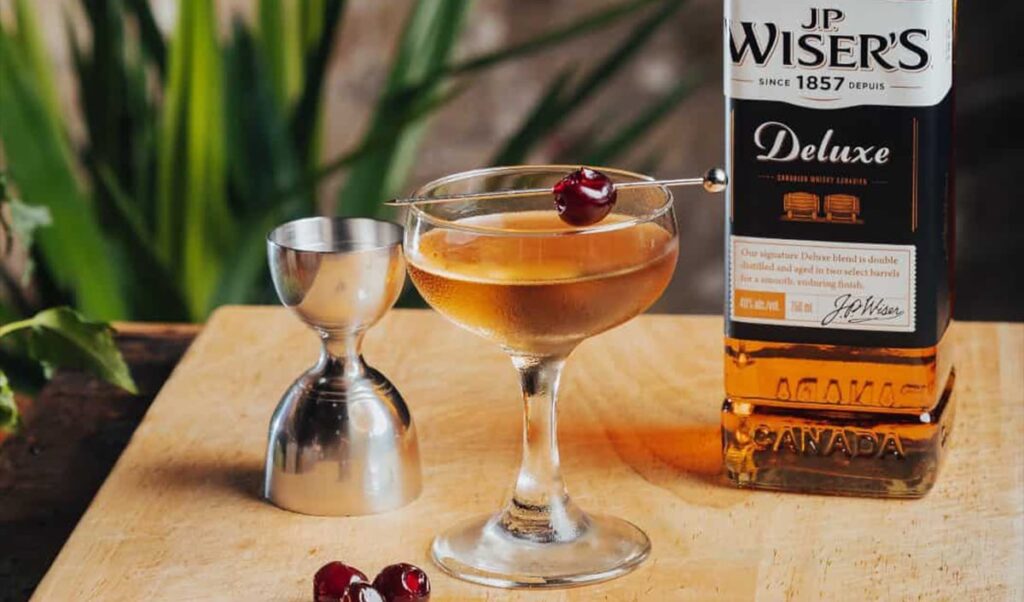 Corby's premium whisky Lot No. 40 Dark Oak wins Premium Whisky of the Year.
You don't have to be a whisky drinker to enjoy the libation because sometimes, given the occasion, circumstance or surroundings, nothing is better than a glass of smooth, fine, premium whisky. If you enjoy this special treat, you might consider selecting Corby Spirit and Wine's premium whisky Lot No. 40 Dark Oak. Recently named a Premium Whisky of the Year and given an Award of Excellence, Line Extension at the 2023 Canadian Whisky Awards. For connoisseurs, Lot 40 Dark Oak is a bigger, bolder version of Lot 40 rye whisky. Maintaining the core essence of Lot 40 — 100 per cent rye, distilled in a pot still, aged in new American oak barrels – Dark Oak is finished in a second new oak barrel, this time heavily charred. This finishing in a new-char No. 4 barrel adds even more notes and colour from the barrel, resulting in a bolder and more intense rye whisky.
For those who are not connoisseurs — it is simply delicious and the epitome of a smooth, good-tasting whisky. This is your go-to choice for whisky.
Lot No. 40 Dark Oak was also awarded a gold medal, while Lot No. 40 100 per cent Pot Still Rye Whisky was awarded a silver medal alongside the J.P. Wiser's brand Deluxe, 10-year-old, 15-year- old and 18-year-old offerings.
"We are incredibly honoured to have been recognized by this year's awards for our work, and we remain committed to expanding Canadian whisky to the world," says Dr. Don Livermore, master blender at the Hiram Walker and Sons Distillery in Windsor, Ontario. "For over 160 years, we have dedicated ourselves to becoming synonymous with premium award- winning Canadian whiskies. These results are a true reflection that the future is brighter than it's ever been for Canadian whiskies, and this is what happens when you take the time to listen to your consumers, customers and colleagues."
Corby Spirit and Wine Limited is a leading Canadian manufacturer, marketer and distributor of spirits and wines. Corby also represents leading international brands, such as ABSOLUT vodka, Chivas Regal, The Glenlivet, Beefeater gin, Kahlua liqueur, Ballantine's Scotch whiskies and Jameson Irish whiskey.
Exceptionally fine premium whisky is characterized by taste, smoothness, tradition and quality, the very definition of Corby Spirit and Wine's Lot No. 40 Dark Oak. Hopefully, we all have an occasion that is suitable for its consumption — as it is the perfect complement.