Cisternino, Apulia, Italy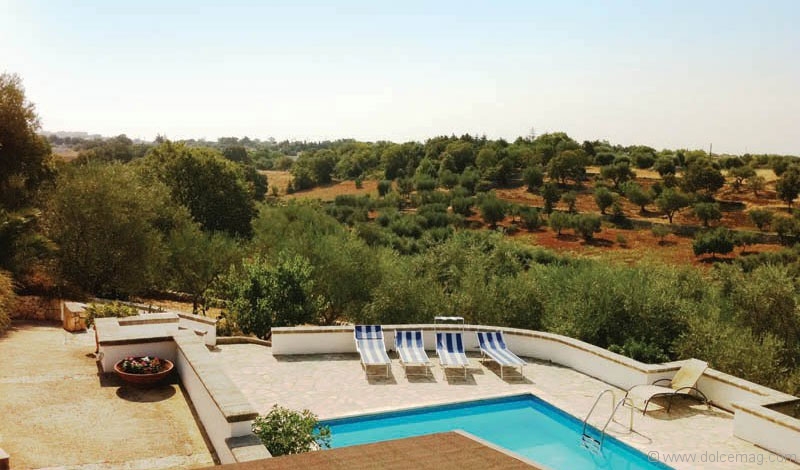 While Italy's southwestern coast is indeed a crowning jewel, the southeast is no slouch, either. With the Adriatic Sea to the east, the Ionian Sea to the southeast, and the Gulf of Taranto to the south, Apulia (or Puglia in Italian) is an outstanding region that forms the heel of Italy's boot. The area is rich in both history and culture, and while there are many locales to entice eager tourists, we recommend giving the township of Cisternino a try.
Sitting in the historic Itria Valley with a cosy population of 12,000, Cisternino offers a charming gateway to antiquity. A quick drive through the valley reveals the many UNESCO-preserved trulli buildings, with their recognizable cone roofs that populate the area. A relaxing stroll through the weathered stone lanes of the commune's medieval quarter will take you past elegant, ancient shops and homes that are still in use today.
Of course, once the sun begins to set, you will be in need of accommodations, and what better place to satisfy your craving for traditional Italian décor than Casa Calongo. This delightful location is situated on 1.5 acres of gardens and olive groves, surrounding you in that blissful Italian lifestyle. Furnished with alluring antiques and authentic ethnic accessories, Casa Calongo's three well-sized apartments and four trulli dwellings are welcoming retreats for those desiring modest refinement. Make a splash in the residence's sparkling swimming pool, or stroll through the property's private gardens – lush with fruit trees that are free to pick.
Hop in your Italian sports car and take a quick 10-minute drive through 400 kilometres of the Adriatic's unspoiled coastline. Bask on the sandy shores of its many beaches or dine in rustic restaurants and sip on a bottle of local vino while overlooking the immaculate waterfront.
Michaela Sabine Beckert
+39 0804448723
michaelatony@yahoo.it
www.tramontidicalongo.com