Los Angeles: La Dolce Vita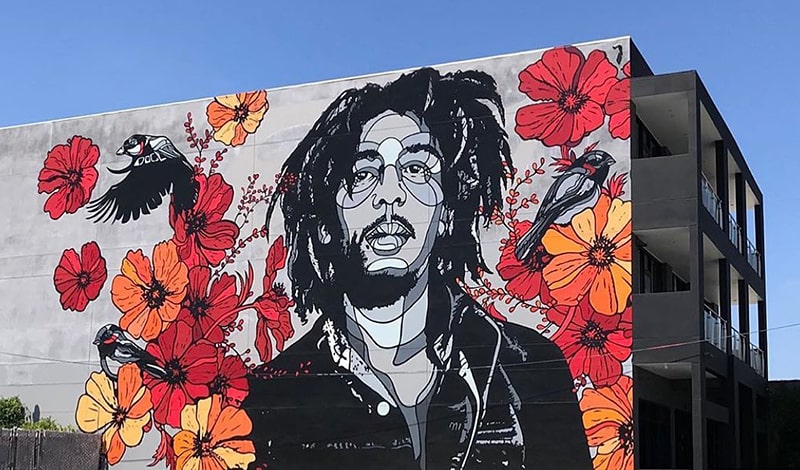 Artsy and racy, modern and beautiful, L.A. serves up something for fashion enthusiasts.
1. The "sun is shining, the weather is sweet" by American artist David Flores, on La Molina Street, gives off an urban vibe.
---
2. This Scarf Patchwork Printed Bomber jacket will make a statement when you walk into a room.
---
3. Get your makeup on at L.A.'s hottest black woman-owned beauty supply store. Now open seven days a week in North Hollywood.
---
4. Head over to RH Modern to see their inspiring spaces, which may just inspire you to modernize your own space.
---
5. You can race around L.A. in this SK8 Fanatics' red Boardwalk Skate. It's back in stock now.