Red, Red Wine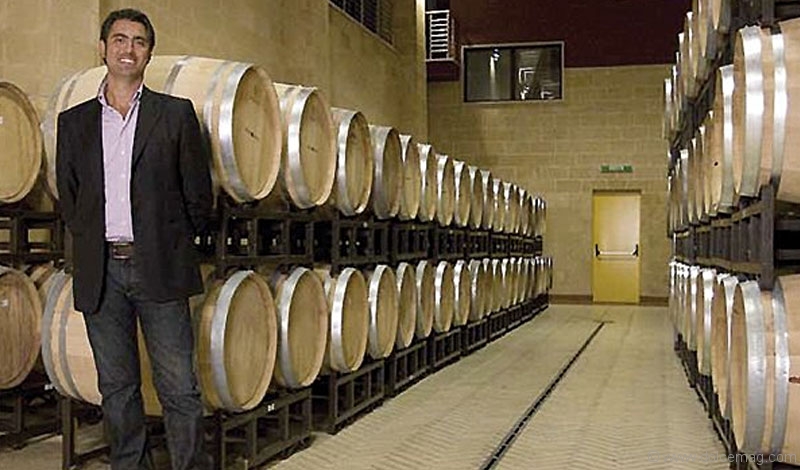 The telltale song of a seacoast town has its melodies in the rhythm of blue-green waters, the staccato of fishing boats, and the scale of laughter from locals and tourists splashing in the bubble and sweat of the ocean. But along the heel of Italy's sturdy boot, the magical region of Salento doesn't just boast the proverbial elements of beach culture but a sense of tradition and appreciation. "No one associates the Adriatic Sea with wine, but we have a vineyard right by the ocean," says Luigi Rubino, the CEO of an award-winning wine producer located in the southeastern part of Puglia, Italy. Founded by Rubino 10 years ago on the land his father, Tomasso, had begun to acquire two decades ago, Tenute Rubino articulates the romantic ballad of Salento in hundreds of thousands of bottles enjoyed by enology enthusiasts worldwide.
For the past two decades, the family-run winery has established itself in the world with an orchestra of tastes that reflect the regions they are culled from. "Our wine expresses the soul of a land without betraying it, by releasing the secrets of its personality, structure, taste and smell," explains Rubino. Take for example a richly elegant and structured sip of Giancola, produced in Brindisi upon a sandy soil. Paired with a succulent dish of seafood, this particular varietal of Malvasia Bianca highlights an air impregnated with salt, which sweeps off sparkling waters and swirls through acres of groves bursting with lush grapes. "Moving from the sea to land and sky, our Negroamaro smells like the air here," adds Rubino.
The fruitful vineyards of Salento are neighboured by charming villages and a scatter of hamlets, stretched along 200 hectares between the Ionian Sea to the west and the Adriatic to the east. Salento draws from its deep historical roots in natural and architectural beauty, mesmerizing with its dreamlike coast and singing its sinfully sweet message to wine lovers across the world.
"The emotion you feel when enjoying a glass of wine is something unique, that is to be shared between a partner or friends with passion and love. It can also be the base of a new friendship," says Rubino, whose favourite red Torre Testa represents a milestone in Italian viticulture. A dark garnet with an ethereal complex of black cherry and chocolate, Torre Testa finds its soulmate in a decadent meal of gnocchi and lamb.
Studying classical literature and graduating with a degree in economy and commerce, Rubino has applied his strengths to Tenute Rubino, which produces IGT and DOC, white, rosy and red wines.
"It's a lot about passion; it's what breathes through your work and brings you forward when you're tired or frustrated," says Rubino, who indulges his sweet life with good conversation and a glass of wine, where poems of words and emotions are inspired with every sip.
"La dolce vita is about living a piece of our culture, our way of being. In reality, everyday is a dolce vita for me, because producing wine and exporting it to the world gives others a taste of the Italian way of living," says Rubino. www.tenuterubino.com, 416.203.6108 Italy 39.0831.571955