The Ritz Carlton Naples: First Class Luxury Hotel Chain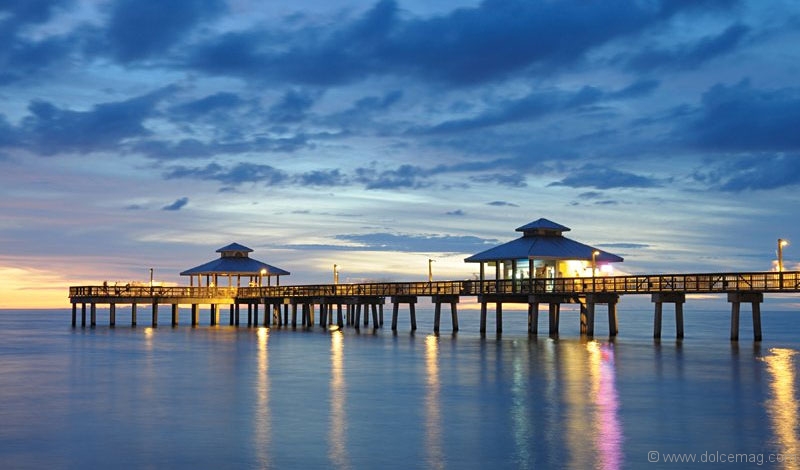 A long the calming, sun-drenched shores of Naples, Florida, an architectural marvel stands out on the shoreline like a majestic gem, drawing in all who crosses its path. Within the golden The Ritz-Carlton walls lies a wonderful world of possibilities, with 450 guest rooms that offer stunning views of the Gulf of Mexico, six innovative dining experiences to choose from, and poolside cabanas with personal concierge service at your fingertips. Each of its supreme amenities adds a little glitz to an already beloved destination.
The exclusive tri-level spa features more than 30 treatment rooms brimming with the latest advances in sumptuous treatments, as well as a full-service salon. Guests are also invited to use the rejuvenating and healing steam rooms, saunas, aqua lounges and outdoor mineral pool after a long day in the sun.
Visitors relish in the hotel's opulent décor, as each suite is draped in elegant dressings, Egyptian cotton sheets, 32-inch flat-screen televisions, Bulgari bath products and 24-hour in-room dining.
It's the tiny details that make the difference; like personalized towel service, coffee, tea and fruit by the pool, and an extremely attentive staff. You can almost feel the positive energy that radiates from the bus boys and waiters, happy to grant your every request. This enthusiasm only helps to enhance the hotel's family-friendly environment, making both parents and children feel at home with age-appropriate activities and diapers by the pool.
Naturally, dinner here is no ordinary affair. Evenings at the Ritz welcome women in elegant cocktail dresses on the arms of their tie-adorned escorts, ready to select from a mouth-watering array of entrees while the sounds of swanky music and humming conversation fill the background. Whether you crave waterfront dining at Gumbo Limbo or family-friendly Italian cuisine at The Terrace, all of the Ritz's culinary experiences promise to please even the most discerning of palates.
Outside, three miles of immaculate beach shimmers as it stretches along Florida's Paradise Coast. Guests craving excitement are welcome to try the vast outdoor activities, including parasailing, pedal boating and kayaking. Of course, golf enthusiasts aren't disappointed when a short shuttle ride brings them upon the doorstep of the acclaimed Tiburón Golf Course, designed by the legendary Greg Norman. Serving as home to the annual Merrill Lynch Shootout, the 36-hole course offers championship golf in a lush, coastal setting that's both entertaining and challenging for all skill levels.
The quaint and quiet city of Naples conjures up nostalgic sentiments and a comforting sense of security. Perfect for family holidays or an intimate couples' escape, the Ritz offers an unforgettable retreat in one of the world's most beautiful locations.
www.ritzcarlton.com