Bobby Genovese, the Mane Man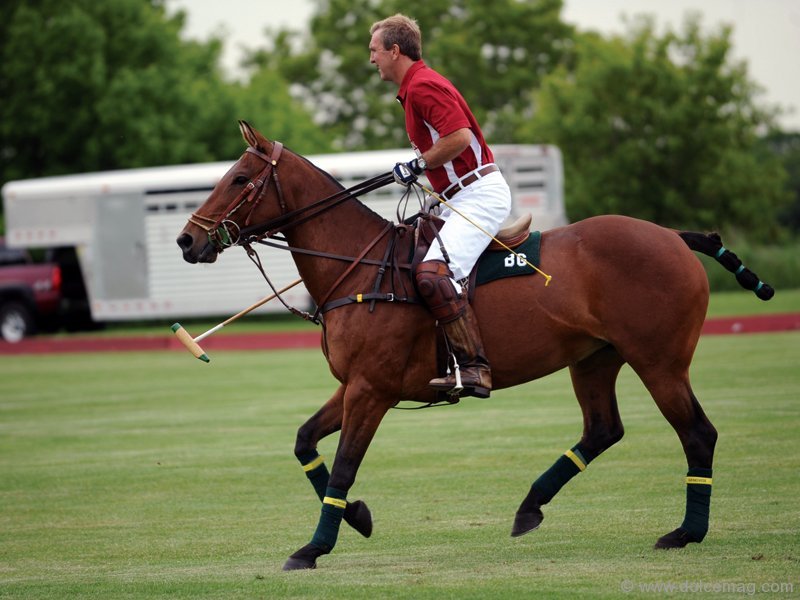 Bobby Genovese has a lot to smile about. A portfolio of winners in the boardroom and on the polo field keep this self-styled financier, entrepreneur and Chairman of the Board of BG Capital Group in the winner's circle.
Genovese is also readying the medium-to-high-goal polo team that he founded 15 years ago to compete in Toronto's annual Polo for Heart tournament – a tradition he began a decade ago to raise funds for heart-and-stroke-related charities.
"We're looking forward to a triumphant season," says Genovese of his business and polo pursuits. BG Capital Group's roster of winners includes the Neptune Society, M & M Engineering, Tamarack North Ltd., American DataSource, Bari Builders and Nautic Distributors, among others.
Genovese is also developing a second season for the U.S. cable reality television show Bobby G: Adventure Capitalist, which chronicles the Bahamian resident's head-turning deals and lavish lifestyle.
But when he's not scoring goals or making deals, Genovese is devoted to philanthropic endeavours, particularly those devoted to children. Among them is the Vancouver, B.C.-based Face The World Foundation, which has raised millions for non-profit organizations throughout Canada's Lower Mainland. "Giving to others is something that I have done throughout my life. It is both a responsibility and a great privilege," says Genovese. www.bobbygenovese.com, www.bgcapitalgroup.com
PHOTOS: Bobby Genovese divides his time between BG Capital Group's home office in the Bahamas, where he indulges his love of water sports, polo and tropical living, and satellite offices in Fort Lauderdale, Boca Raton, Los Angeles, Toronto and Vancouver. Team Genovese in the Polo for Heart winner's circle.