Subliminal Sculptures: Sophie DeFrancesca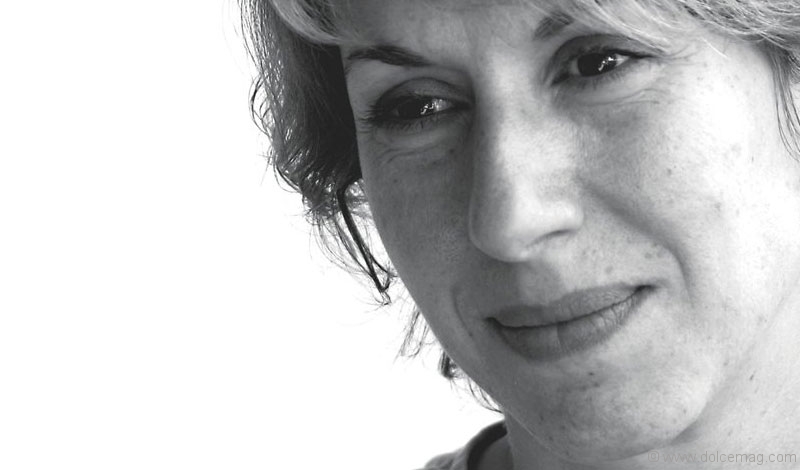 "This has been a dream of mine since I was a young child." As a seamstress would sew a dress, Sophie DeFrancesca stitches with galvanized steel chicken wire and metal threads, which leaves her bare hands covered in scratches. She sometimes starts at the top or bottom or in the middle and works her way up and up. It sounds unglamorous – and rightfully so – but the outcome is an exquisite work of art floating in stairwells or displayed in the foyers of elegant homes and prestigious collections around the world.
"I want people to use their imagination," says DeFrancesca of her cathartic metal sculptures, which come alive in the form of ethereal dresses of days gone by. "I would look up to my mom and my aunts who were incredibly stylish, elegant women. For me, clothing isn't just a fashion, it can be loaded with significance and meaning and memory."
Stirring maternal whispers, DeFrancesa's art delves into the touching bond between mother and daughter, a relationship that ended for her at just 10-years-old. Her mother, who she revered for her angelic, gentle manner, passed away from cancer. At a young age, DeFrancesca became existentialistic. "I would look at pictures of her and her beautiful dresses and I would take my Barbie and make clothes for her. It would help me keep the connection to my mother," says DeFrancesca, 42, who is inspired by her mother's presence as she designs. "I feel that my work has spirituality to it, a memory belonging to it," adds the Ontario College of Art graduate.
Hauntingly beautiful, DeFrancesca's body of work evokes pathos through the female form. Admirers also relate their own circumstances onto the faceless effigies. "I want people to imagine the life that the gowns lived or could live or think of their own lived experiences against the cultural context of this," explains DeFrancesca, who has recently begun to experiment with liquid rubber over
the wire forms, which results in a porcelain-lace effect. With her 3-D thoughts and bare hands, DeFrancesca gives life to women's beautiful tragedies and memorable moments. "When I think of my work metaphorically, it's almost like a metal cage – it's a trap. I have these idealized memories but I know that life is not ideal, that a woman's experience of life and the influences of culture and media and what is expected of us are not always positive. There is a real irony in my work because I think it acknowledges both sides that way." www.sophie-d.ca
Sophie DeFrancesca lives and works in Toronto with her husband, artist Franco DeFrancesca, and their two sons, Michael and Matthew. Her work will be on display at Lausberg Contemporary in Toronto, from Nov. 5, 2009 – Jan. 7, 2010.