Jason Bangerter: Personal Chef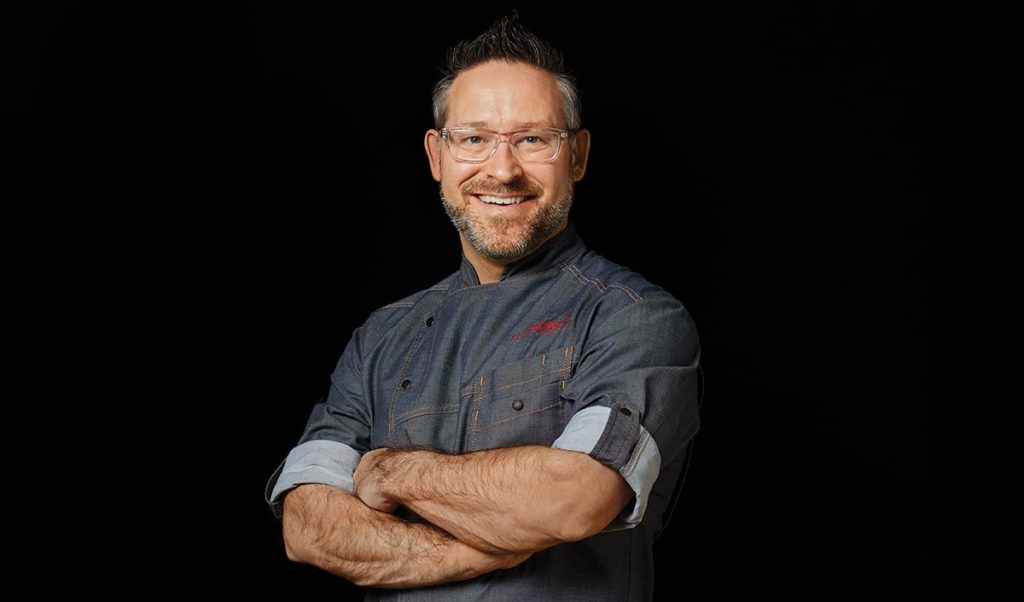 Chef Jason Bangerter's new book brings his recipes and secrets for exquisite cooking from the Relais & Châteaux Langdon Hall's luxury estate hotel to everyone's kitchen.
For fine-dining enthusiasts, the thought at the conclusion of an outstanding meal is a common one as you gently place down your dessert fork or spoon and quietly muse to yourself, I wonder how they did that?
Now, the secret to outstanding cooking is out, thanks to chef Jason Bangerter's new book, Langdon Hall: A Cookbook, a collection of seasonally inspired recipes from the executive chef of this Relais & Châteaux hotel, one of Canada's most gorgeous country house hotels. The book goes behind those swinging kitchen doors to reveal the secrets, scents, tastes and ingredients that make up the world-famous recipes of Langdon Hall's gastronomic delights.
"Cooking is fun," says Bangerter, in a recent interview with Dolce. "Cooking should be fun. It shouldn't be stressful, and you should have the things that you like. Be creative and have fun."
Co-written with Chris Johns, one of Canada's most respected food critics and food writers, Bangerter and Johns chose to organize the book by seasonality, since Langdon Hall sits amid nature about two hours from Toronto and enjoys the benefits and changes of the four seasons. The recipes in the book are divided into four sections: Eight Degrees, Solstice, First Frost and Snow Cover — each of which inspires home chefs to pull from seasonally available ingredients to create the decadent foods available at Langdon Hall from its 75-acre vegetable garden and locally sourced produce from the many surrounding farms.
"The book is not separated into afternoon tea or specific meals; it is designed to flow through the seasons," says Bangerter. "A big part of it is our property here and our local farms. These are the things that inspire the dishes — the local ingredients — and you're not going to see any of the dishes we do here in Toronto or anywhere else because everything is inspired by this place."
Bangerter now enjoys a world-renowned reputation and is the World Culinary Council's representative for Relais & Châteaux. He has received many awards throughout his distinguished career, including Rising Chef Award in Paris in 2015, Hospitality Pinnacle Award for Chef of the Year 2017, Canada's 100 Best Farm to Table Award 2017, the DINE Magazine Award for outstanding Chef 2020–2021, and he was presented with The Slow Food Hero award in 2019, being recognized for his virtuous initiatives supporting sustainable fish and seafood programs as well as local, Indigenous and forgotten foods in Canada.
However, while growing up, he didn't see the kitchen as his future. "I didn't know I wanted to be a chef at an early age," recalls Bangerter. "I knew I loved food and was interested in cooking, and at family gatherings in Nova Scotia or Ontario, it would always be about food, with the hunting and the fishing. I really didn't realize I had such a connection to food. After high school, I was cooking for some friends, and they all said I should become a chef, and that's when it clicked, and I thought, Wow, I should become a chef!"
He enrolled in cooking school and worked for six years at Toronto's prestigious King Edward Hotel before further studies in London, England. He was also a head chef in St. Moritz, Switzerland, before returning to Canada and joining the Oliver and Bonacini Restaurants group for more than 10 years, then arriving at Langdon Hall in 2013.
"When I first came to Langdon Hall, I drove up the driveway and was amazed by the beauty and magic of this place," says Bangerter. "I also realized I was much closer to the land and to the farms. It was an opportunity for me to take a step back and go back to what I really loved about cooking and what got me into cooking in the first place, and that was about being closer to the ingredients and being able to be more creative."
Langdon Hall: The Cookbook features Bangerter's creativity in abundance, as the book is filled with stunningly gorgeous food and location photography, transporting readers to the century-old luxury estate. The book also contains notes on cooking techniques, wine pairings and stories about ingredients, cooking, farmers and purveyors. Some of the dishes are ambitious, while others are simpler and come together easily.
More than just the recipes and photography, the book communicates Bangerter's passion for his chosen culinary craft. He doesn't hesitate when asked about his heroes, some in the culinary world and some not. "My grandfather passed just recently during the pandemic, and, at 90, he was still baking fresh bread. That, to me, is inspiring, and I love that. That passion and that dedication to something that is so humble, but so important. And, my management team here, who amaze me every day and were such a huge part of this book," he says.
Cooking can be a challenge, but also a huge joy. Cooking can be an experiment or a triumph, a disaster or perfection. As a literary personal chef, Bangerter has some advice for budding home chefs in that the one thing cooking should not only be about is appearance for a photo on your smartphone — teaching younger chefs this is a challenge in these days of social media. It should always be — first and foremost — about taste.
"Taste always has to rank higher than appearance," says Bangerter. "Taste and flavour are the first and most important components of any dish, as it has to be delicious. You're going to see some beautiful food in this book but, for me, the most important thing is always taste, because people are going to forget what it looked like, but they're not going to forget how it tasted."
www.langdonhall.ca
@chefbangerter
Interview by Estelle Zentil