Ashley Walker's Mission of Love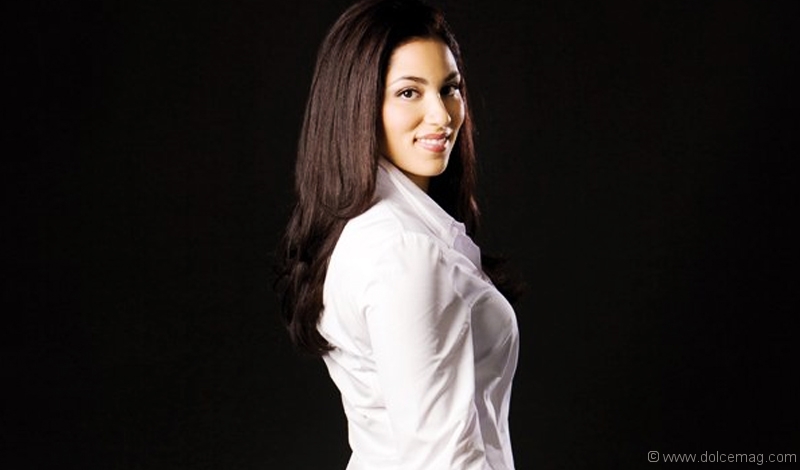 Reality TV fans are more or less familiar with VH1's hit show Basketball Wives. Filled with drama and scandal, the show offers a glimpse into the lives of professional basketball players wives, ex-wives, girlfriends and fiancées. These women may often come off as spoiled, but with the addition of Ashley Walker to the cast of season 2, viewers will see a humanitarian side to these famous females.
This past September, Walker, a philanthropist and mother of two, journeyed to Nairobi, Kenya to fulfill a lifelong dream of helping children in need with her Mission of Love. Teaming up with Feed The Children and raising nearly $10,000, Walker adopted a school in Nairobi's slums to provide its students with a regular meal for an entire year, as well as shoes and socks so 500 needy children could have proper footwear.
"I just knew I needed to do more," says Walker, fiancée of former Orlando Magic point guard Rafer Alston. "I'm in the position where I'm blessed enough to be able to go to Africa and help these children that really do need help. So while I'm in this position I want to take advantage of it, and working with children is just my passion."
Helping children overseas is no small task – it requires organization, dedication and funding. Not one to be discouraged by financial obstacles, Walker recognizes the even greater and daily challenges these children face to obtain the basic necessities of life.
Nairobi's slums are deprived and dangerous environments where rape and kidnapping is common. Living in unfathomable conditions with dirt floors and tin roofs, these families' meagre shelters are more shack than home. "They really have next-to-none living conditions," explains Walker. "You would never even image in your wildest dreams that someone could function or live in that situation, and yet there are thousands of people living there."
Although her determination pushes her forward, Walker's noble undertaking is reinforced by a strong support system from family and friends. "I am really proud of Ashley and all that she has accomplished with her foundation," says Alston. "It amazes me that she is so selfless and along with being a great philanthropist, she is an even greater mother and mate."
Children are the future, but many get left in the dark. Walker understands that donating money is the least we can do. If we desire to make a lasting impact on the lives of others we need to offer more than just cold hard cash. The smallest spark can offer hope even in the blackest of nights – enough sparks and you illuminate the darkness. We can all take a page from Walker's book, and be that little spark in a child's life. www.iamashleywalker.com