Edgardo Defortuna: The Leader In Miami Real Estate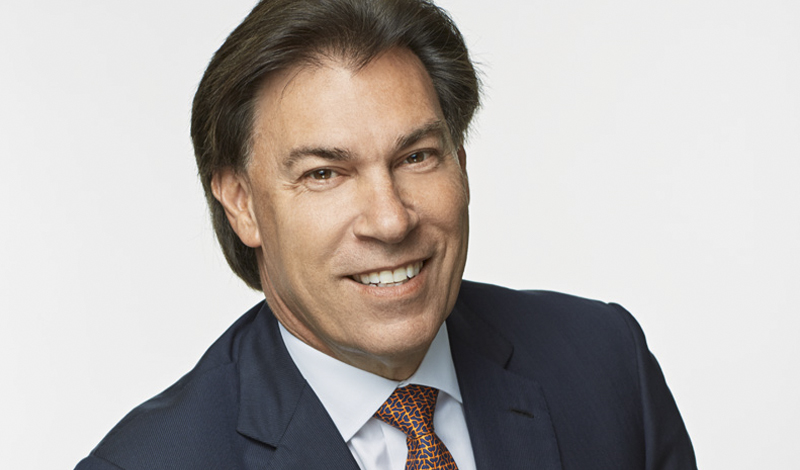 Since arriving in Miami over three decades ago, Edgardo Defortuna has become a force to be reckoned with in the real estate industry with his company Fortune International Group.
Interview By Victoria Scott
Very few cities in the world enjoy the kind of cachet that Miami does. Since the early 1980s the world has been captivated by the vibe of this South Florida mecca with its distinctive music, arts, fashion, food, architecture and lifestyle scenes. Miami's worldwide brand exploded in 1984 with Michael Mann's groundbreaking television show, Miami Vice, which showcased the city's eclectic blend of art deco, Latin influences and fabulous estates and made it one of the world's hottest real estate markets. People wanted to live and invest there.
In real estate, timing is everything. Just as Miami's renaissance began, Edgardo Defortuna arrived from Argentina to pursue his MBA degree. Inspired by the Miami style, Defortuna developed big dreams of a career in real estate. His company, Fortune International Group, is now the recognized expert in Miami real estate. And it all started with a single condominium unit.
"Friends of my parents had purchased a unit, so while I studied, I managed the unit," says Defortuna. "I realized there were probably many people from Latin America who needed the same management services to manage a unit, handle the rent and pay expenses. I offered my services, and word got around that I was very good at this, so I got my real estate licence and began to handle many units. An older gentleman was about to retire and suggested I purchase his company … and I began to manage the office and the agents."
Feeling this business model could be replicated, Defortuna acquired some other companies of roughly the same size and under the same terms, focusing on Latin American investors. He then took a proactive step that was the genesis of Fortune International Group.
"Rather than wait in Miami for investors, I instead went to their countries," says Defortuna. He went to Argentina, Brazil and Colombia to market his services and build business relationships with brokers who had customers of their own planning on investing in or coming to Miami. The approach worked, and soon Fortune International Group had alliances with key brokerage companies in major cities around the world.
Using this clever business strategy, Defortuna has grown Fortune International Group from its modest beginnings into a full-service, fully integrated real estate organization, the go-to leader in experience and market knowledge of South Florida, with an extensive global network of buyers.
With its unique insight into what purchasers are looking for in high-end residential properties, Fortune's development arm now has a portfolio of elite, much-sought-after addresses in some of Miami's most exclusive neighbourhoods. As a certified general contractor working with world-class architects and interior designers, Fortune provides direct construction supervision, hands-on project management and quality delivery of exceptional properties.
Among its more notable projects are the trio Jade Residences at Brickell Bay, Jade Signature, Jade Beach, Jade Ocean in Sunny Isles, and the 57-storey Ritz-Carlton Residences, Sunny Isles Beach, which tops off this November and is due to open in 2019.
Units at Jade Signature start at US$4.4 million and go up to US$33 million for the six-bedroom penthouse, which features 11,600 square feet of interior space and 7,500 square feet of outdoor living space. Unit prices at the Ritz-Carlton Residences, Sunny Isles Beach, begin at US$1.7 million for just under 2,000 square feet to the 4,000-square-foot penthouse priced at US$6.1 million.
"There is no substitute for hard work, effort and creativity" — Edgardo Defortuna
Fortune Development Sales division is the premier on-site sales and marketing representative for third-party projects in South Florida, and Fortune International Realty is the market leader in general realty services, with more than 1,000 agents across 18 offices. This multi-disciplinary approach sets Fortune International Group apart from other real estate organizations.
From that single condominium unit Defortuna managed 32 years ago, Fortune International Group now has over US$1 billion in annual revenues, and with three decades of being in business, it is now the preferred development and sales organization in South Florida's real estate market, one of the most in-demand markets in the world.
Fortune's growth and success over the years are the direct result of Defortuna's simple, heartfelt philosophy: "There is no substitute for hard work, effort and creativity," he says. "This can be a very challenging business, but it is also a very rewarding one — not just financially, but in the worldwide relationships you develop. Our goal is simply, 'How can we make the lifestyle of our customers better?'"
Defortuna's success affords him the opportunity to give back to his community through donations of time and support to arts organizations and to the Latin American community. A firm believer in the power of education, he also serves on the boards of schools such as the University of Miami. "I am a great believer that a great city deserves great education at all levels, which can play a key role in continuing to attract people to Miami," he explains.
"If you surround yourself with the right people and listen to them and let them make decisions, you should be successful," says Defortuna. "They don't call it the 'Land of Opportunity' for nothing."
Edgardo Defortuna has made the most of his opportunity. His passion for Miami is best described in his own words: "I'm in love with Miami. I understand why the world wants to be here."
EDGARDO DEFORTUNA
Founder of Fortune International Group
Edgardo Defortuna is president, CEO and founder of Fortune International Group, a Miami-based, full-service real estate firm recognized throughout South Florida, Latin America and Europe as a leader in high-end luxury real estate. He oversees all of the company's activities across all of its business units.