Mahesh Patel's Whisky Wonderland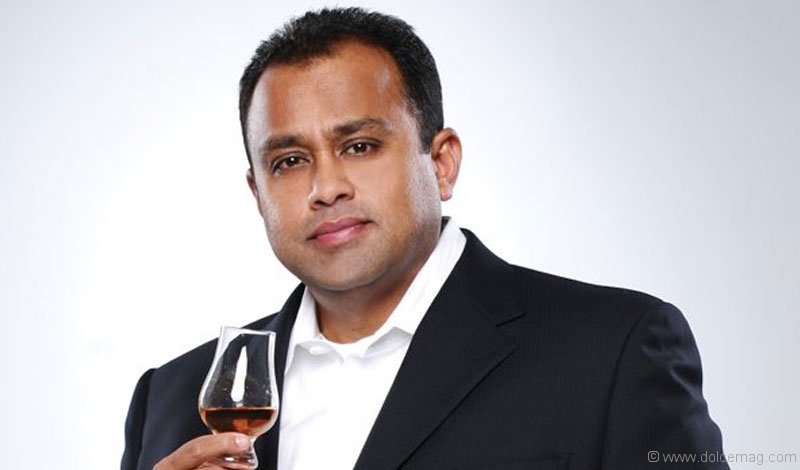 Eliminating the stigma associated with whisky being "an old man's drink," Mahesh Patel is spreading the word about his favourite liquid so that more will come to responsibly enjoy the single-malt beverage. His event, The Nth: Ultimate Whisky Experience at the Wynn Hotel in Las Vegas, is the first of its kind. "The goal of the event," says the Atlanta, Georgia-based real estate developer, "is to create a platform for novitiates, connoisseurs and myself to enjoy whiskies of rarity and high quality to the ninth degree. Whisky is the superstar of the event, set in a luxurious ambiance."
Not many people would pay US$150,000 for a bottle of whisky. Then again, not many are like Patel, and not many whiskies come close to The Dalmore Trinitas 64, which contains 140-year-old whisky found inside its beautifully designed bottle. It is the crown jewel in Patel's esteemed collection of rare whisky bottles, which he has amassed over the past 25 years.
Ranging from whimsical to serious, Patel's whirlwind whisky adventures have taken him across the world, meeting collectors, master mixers and all sorts of colourful characters who share his passion. With over 5,000 single-malt whiskies and a range of countries producing their own blends, the land for discovery is vast, something whisky journeyman Patel takes in stride.
Born in Uganda, it was there that Patel would stay until the climax of Idi Amin's reign spurred his family's immediate departure. They, like many others at that time, took their British citizenship cards and headed to England. Arriving with nothing but each other, the Patels struggled financially for many years. "We saw a tough childhood for a while that gave us a lot of strength," Patel modestly reveals. "My grandfather who passed away 20 years ago, gave us the sort of courage to go out there and do what we wanted to do and never be scared of anything," says Patel.
As they say, when the going gets tough, the tough get going. Patel graduated from the University of London with a degree in civil engineering. After a brief stint of work in England, he moved to Atlanta. Over the course of 25 years, he built his empire in the U.S. as a construction developer with properties mainly in Atlanta and others scattered across the southeast region of the States.
Patel continues to move forward constantly, pursuing his passion for a better life while stopping to smell the whiskies of the world.