My Yacht F1, Monaco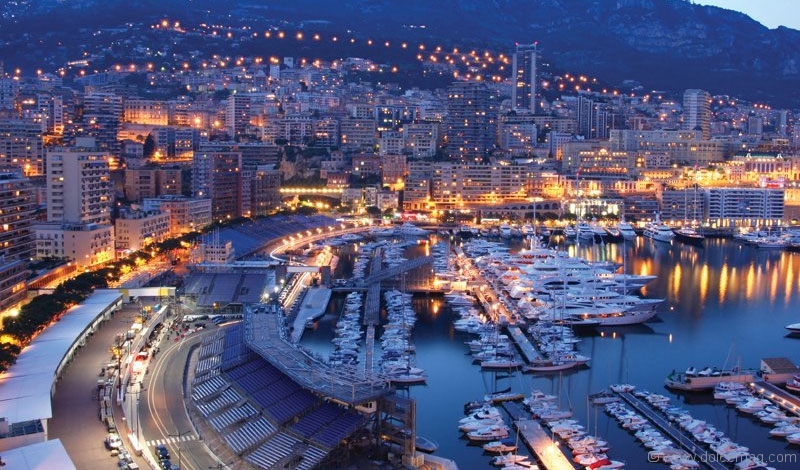 A luxurious floating hospitality accommodation now in its sixth year of operation, My Yacht F1 provides a chance to experience the lavishness of an elite stay-and-gathering and exclusive exposure to the rapid racecars whipping by on the track of the Formula 1 Monaco Grand Prix. "We have been very honoured to welcome Prince Albert II of Monaco and the royal party onboard for five of our six years," says Annabelle Frankl, My Yacht F1's vice president of Business Development. Hailed as one of the most prestigious automobile races in the world that draws in crowds from afar to a beautiful city-state, the Formula 1 Monaco Grand Prix began in 1929 by Anthony Noghés, commissioner general of the Automobile Club of Monaco (ACM). "It's one, if not the most, unique Grands Prix on the racing calendar," says Frankl. While it's often difficult to get a good view of the breathtaking, gorgeous cars zooming down the winding racecourse, Frankl says watching from My Yacht Monaco is a unique advantage uncommon at many races. "The circuit navigates the twisty streets of Monaco and also takes the racing right alongside the harbour next to luxury yachts that are moored in prime, trackside positions," she says.
As a stunning 140 ft. yacht that provides guests with the company of over 200 others who share similar interests and lifestyles, My Yacht Monaco is equipped with a variety of enjoyable hospitality and entertainment options available during and after the race. It's upper, lower and main deck areas feature different services and spaces to explore and take advantage of, including fine dining areas, a Jacuzzi, hosted bars and a dance floor. To soak in all the festivities of the Monaco Grand Prix, guests usually plan for a stay from Thursday to Tuesday.
Regular attendees of My Yacht Monaco and local Monégasque residents are familiar with the exciting annual social calendar during the Grand Prix, says Frankl. She adds that My Yacht F1's parties are great opportunities to rub elbows with esteemed guests and have a great time. "This year's party in Monaco had over 500 people onboard throughout the evening and we were at capacity all evening, mostly because people simply wouldn't leave!"
My Yacht Monaco was able to arrange for its guests to take a "hot lap" around the Grand Prix circuit in partner Spyker's C8 Aileron supercar, a limited edition, hand-built masterpiece that retails at around US$250,000. "Select guests had the privilege to experience the thrill of actually being driven around the Monaco Grand Prix circuit at high speeds by a test driver in-between all the racing action. Plus, guests got a guided tour of the pit lane and Ferrari team. To say they came out smiling and thrilled would be an understatement," says Frankl of this year's event, which took place May 13 – 16. www.myyachtf1.com
My Yacht F1 presents its unique Grand Prix experience to the Middle East in Abu Dhabi from Nov. 12 to 14, 2010.