Paper & Poetry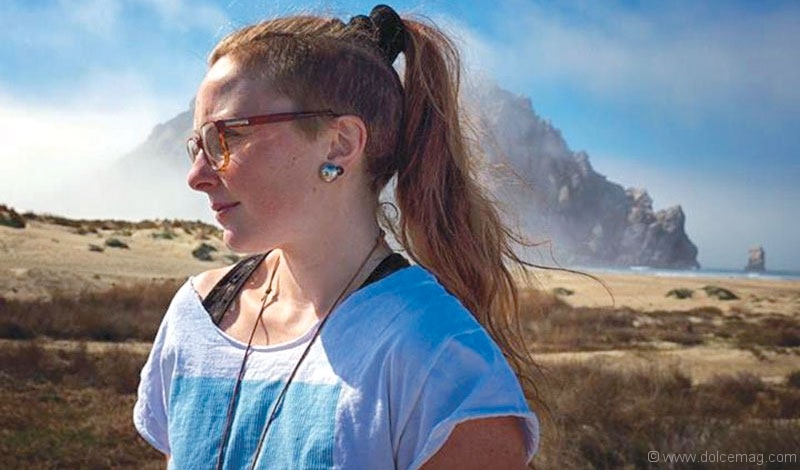 Dolce takes a closer look at the brightly coloured folds and patterns of French artist Mademoiselle Maurice's widely loved creations — and of her life
DV:Define "art."
MM:Art is the expression of feelings or of a point of view using some particular media and working with colours, shapes, sound or light, all while using some technical knowledge. Art is everywhere and everything.
DV: Why do you choose paper as your medium?
MM: Because paper is simple, modest and a very natural element. It can be recycled, reused and transformed, and it requires manual work — no machines, just two hands, a sheet, some folding noises, sliding fingers, pressure and delicacy to create poetry.
DV: What project are you most proud of?
MM: That's difficult to say, but probably one of my more recent projects, which is still a secret. I had to install it in a city during the night using a thousand origami that I folded in a really short time, all while suffering from a brutal sickness. That was this summer — a hard but good time.
DV: What's on your schedule this season?
MM: My schedule is packed right now. I'm working on a group show for the Piscine Molitor swimming pool in Paris and another one to help fight breast cancer. I'm also going to do an installation in London and another for an art festival in China, and am preparing something for La Celle Saint-Cloud. And these are all just for the beginning of fall!
DV: Define la dolce vita.
MM: The sweet life for me, as we say in French, is d'amour et d'eau fraiche — "of love and fresh water." I will add sun, friends, colours and good food.
www.mademoisellemaurice.com