French Feathers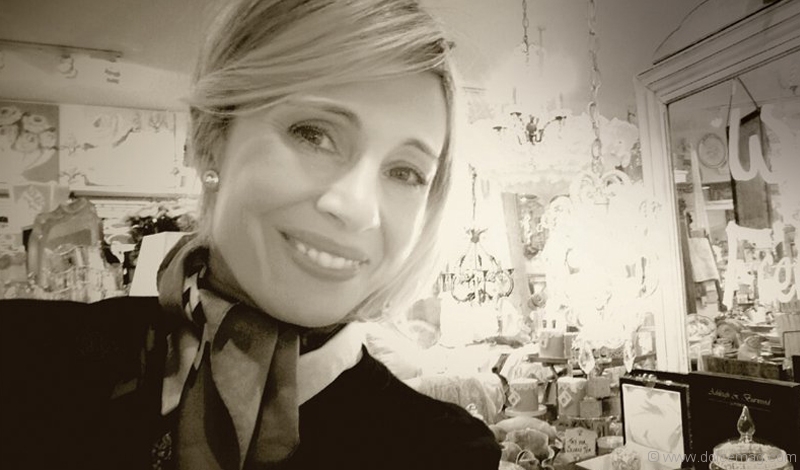 The home décor and accessories boutique that's ruffling up style
Stepping into French Feathers is like waking up to a dream. There are velvet pillows and cashmere throws in hues of rose and dusty blue; twinkling glassware and handmade dinnerware on almost every gleaming surface. There are French milled soaps and lace crochet linens, and gilded mirrors adorning the wall.
A haven of European treasures, French Feathers is a testament to owner Adriana's trained eye as a professional photographer and her innate gift for home styling. "A love for beautiful things is something from within," says the impeccably dressed interior decorator, guiding me through her wonderland of heavenly bedding collections and heirloom pieces for table and home.
Adriana had always envisioned owning a curated space with the best in home décor, fine bed linens and tableware you'd be hard-pressed to find elsewhere. Before establishing French Feathers in 2006, she embarked on several international research trips to uncover unrivalled quality and authenticity. One of the brands she now exclusively sells is Bella Notte Linens, a vintage-inspired bedding and table linen line made in textures that vary from cotton and lace to sumptuous silks and velvets. The best part is that it's completely customizable and machine washable, so "you can surround yourself with luxury linens that are no longer just for special occasions."
Picking up a buttercream mug made with black clay from Vietri Dinnerware, French Feathers' other coveted brand exudes rare design, with Italian master artisans handcrafting each piece individually over the span of four days. "We're inspired by the quality that Europe still offers," says Adriana of Vietri's antique, hand-painted techniques and rich glazes. From drink and dinnerware to detailed cutlery, Vietri's heirloom quality serves those looking to acquire a dining collection they can enjoy every day yet still pass down to other generations.
Adriana's deep insight into quality has caught on with French Feathers' loyal clientele, which varies in age and spans across the Greater Toronto Area. Due to customer demand, the boutique has now evolved to include home consultations. Whether it's adding finishing touches or transforming a home's esthete with a decorative refresh, Adriana brings a breath of fresh air to every project she touches.
"It's not only about the accessories; it's so much more in terms of colours and fabrics," says Adriana. "It can begin with selecting beautiful bedding pieces to sourcing out a rare and unique furniture piece from Europe. Once I begin with a customer, I see them all the way through."