Martha Franco: Home Is Where The Art Is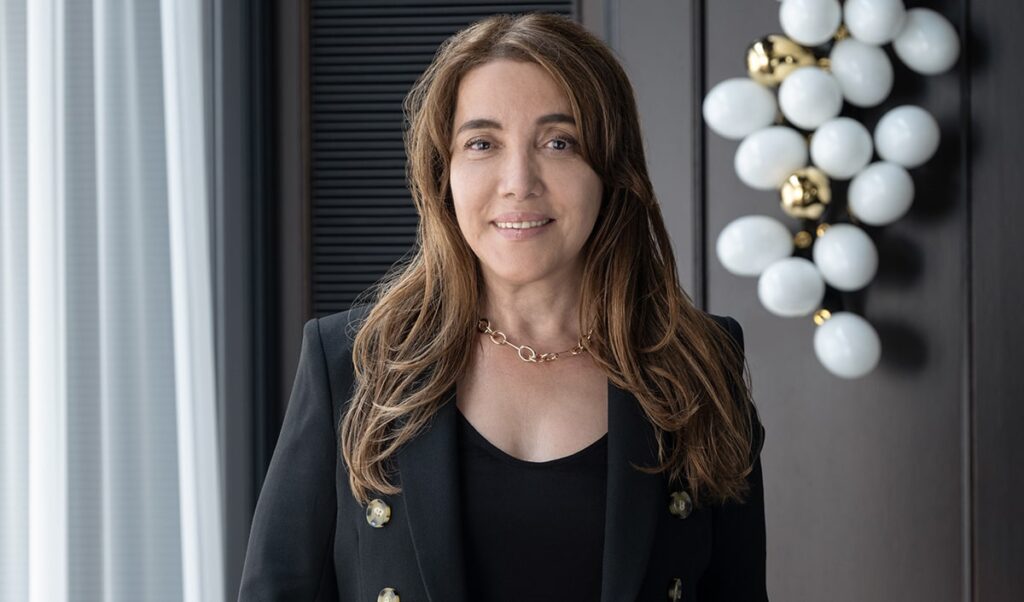 Imagine a home that embraces the past, the present — and the timeless world of art. That's exactly what Martha Franco Architecture & Design has achieved in a showcase redesign of a residence, built in 1912, in Westmount on the island of Montreal.
It's a romantic, artsy and sentimental city: Montreal is a huge cultural hub with a more European feel than the usual North American city. It's considered one of the world's best cities to live, with the neighbourhood of Westmount featuring some of the best addresses.
So, it is no wonder that the owners of the home, a senior partner in an international investment firm and his wife, a Montrealer herself, were happy to choose Westmount as the foundation for their life of international travel, while providing a stable base for their children.
The couple commissioned the project from Martha Franco Architecture & Design (MFA&D), a firm renowned for its work with signature projects and heritage properties. As avid art collectors, the homeowners envisioned a curation of their art collection — including works by Jean- Paul Riopelle, Jim Dine, Damien Hirst, Francesco Vezzoli and Canadian First Nations artist Kent Monkman, among many others — within the embrace of their home's heritage elements.
"The clients have exquisite taste and understand that the dialogue of art transcends the simplicity of just matching colours," says Martha Franco, founder of the firm. "We embarked on the project with that prominently in mind, while defining a distinct character for each space in their home and designing transitions to connect them all together."
The almost 11,800-square-foot home includes three main living floors, buffered between an upper attic space and a storage cellar below. Gallery windows and vaulted ceilings provide a heritage framework for each of the home's spaces. On the main floor, beginning at the entrance vestibule, a fabulous promenade serves as a natural connector between the spaces. A dining room opens to the left, offering amazing city views through its expansive windows, and epitomizing the firm's approach to the home, striking a visual dialogue between classical design and present-day relevance. The room is elegantly appointed with the custom-designed furnishings of MFA&D, artistically anchored by a beautiful Italian marble table and a magnificent chandelier from Barlas Baylar.
"We Focus On… Timeless Designs That Correspond Coherently Throughout The Project"
The living room is characterized by the elegance of custom contemporary furnishings in rich Italian velvets and silks. The adjacent breakfast nook includes a stunning chandelier by Gabriel Scott that brings the room to life and transitions into a contemporary kitchen, showcasing a perfect blend of fresh materials and heritage design. "That timeless appeal of heritage design elements lies at the heart of our perspectives, principles and values as a firm," says Franco. "We focus on things that will not only be durable and long-lasting but will also endure as timeless designs that correspond coherently throughout the project."
The main floor also includes a music room, where the family often spends time playing music together in this more intimate space. The traditional feel of the room's heritage elements is balanced by the custom-designed contemporary furniture and lighting pieces carefully selected by MFA&D to highlight the couple's art collection. Lighting design is prominent throughout the project and is epitomized by the music room's awesome Nepenthes Cordon by Christopher Boots, characterized by its solid brass tendrils and glowing hand-blown glass.
The theme of old and new is picked up in the main-floor office. Here, green leather upholstering connects the space to traditional heritage office design with circle pendant lighting by Roll & Hill, providing a fresh touch. "We approached the first floor as a sequence of rooms, a promenade of spaces with the right flow throughout the project," says Franco. However, she adds, each room features its own distinctive look and feel.
In addition to harmonizing heritage and contemporary design philosophies and elements, MFA&D's selection of exquisite, high-quality materials for this project adds the vibrancy that brings it all to life. Minute detailing includes custom-upholstered walls throughout the home that are consistent with traditional design but are infused with fresh richly textured Italian fabric that captures light in different ways.
Detailing continues upstairs in the master bedroom suite, guest bedrooms and bathrooms on the upper levels. Franco commissioned Canadian artist Nicolas Ruel (well-known in architect Peter Marino's projects for Bvlgari and Dior) to create an installation for the second-floor hallway that connects the rooms together on this level. The artist, recognized worldwide for printing photographs on metals, delivered a triptych portrait of the owner printed on bronze as an artistic correlation between traditional design elements and modern techniques.
Lighting design and contemporary comforts carry through the spaces of the lower-level rooms, which include a state-of-the-art gym and a cinema room, featuring lighting designs by Kelly Wearstler, including Covet Double Box and Nouvel sconce fixtures.
Connecting the past and present in a way that makes sense isn't always easy, and the undertaking addressed a global challenge as international design firms strive to find new ways to strike a balance between heritage and contemporary design elements. MFA&D executed the mandate exquisitely in this home, ensuring that the character of the property would remain relevant to the current design. This is exactly where MFA&D succeeds, executing signature projects based on story-lines individualized for each client to deliver high-end residential and commercial custom-design environments.