Pureplaza: The Purity Of Experience, Quality And Success In Real Estate Since 1982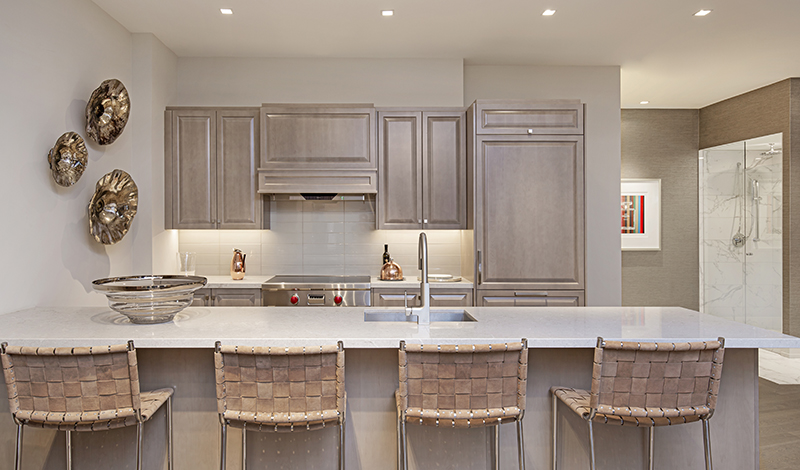 In one of the most competitive and hottest real estate development markets in the world, to be named "New Home Builder of the Year" is a significant achievement. That is how Pureplaza was recognized in 2018, continuing a close to 40-year tradition of excellence for one of the Greater Toronto Area's most respected developers and builders.
"The customer is always right," says Scott McLellan, Plaza's senior vice-president of operations. "And the Tarion New Home Builder of the Year award is voted upon by purchasers, and we were extremely pleased to win in the high-rise category, as we always listen to our purchasers."
McLellan knows a thing or two about competition. Born and raised in Toronto, he was a gifted hockey player in his youth and was drafted and played briefly in the National Hockey League with the Boston Bruins. He entered the real estate industry in 1989, just as a real estate boom was ending.
McLellan came to Plaza 11 years ago when the developer was doing smaller, six- or seven-storey projects every 18 months or so, and has seen the company grow to one of the larger developers in the GTA during his tenure. Much of that success is due to the company's acknowledged acumen regarding locations poised for growth, and its outstanding reputation with its customers.
"Plaza had picked up some very good development sites during the downturn and we have a specific strategy in our site selection," says McLellan. "We thought the 'Manhattan-ization' of Toronto would be good for us and something we could align ourselves with. We always look for good locations with nearby transit, or schools and universities, and a good down-market for those who may be downsizing but wish to stay in the same neighbourhood."
The Met at Jane Street and Highway 7 is a prime example. Centred within the Vaughan Metropolitan Centre, Plaza saw an opportunity, as it was just two subway stops from York University. The company has developed many well-known residential condominiums, including Plaza Midtown at Yonge and Eglinton, No. 1 Yorkville, 50 at Wellesley Station, Encore in the Theatre District and developments in Mississauga, Ont., and Liberty Village.
"Liberty Village is a prime example of location, as when we acquired the site it was not the most desirable residential market, but we saw the potential," says McLellan. "We sold that dream, and Liberty Village became a city within a city, as restaurants, parks and dog-walkers became a reality."
The company is known for the quality it invests into each new project right from the start, down to the materials and finishes. "Zero deficiencies in any pre-delivery inspection is our goal, and the quality of our materials is the best," says McLellan. "Our construction and customer care teams are intimately involved before the purchaser even sees the suite. Zero is our benchmark."
Plaza is always innovating and was among the first GTA builders to include finishes such as granite counters and floors, undermount sinks and porcelain tile. "We listen to our purchasers to develop innovations and ask what they want. And the buying populace always knows what they want," says McLellan.
McLellan feels that as long as new Canadians continue to move into the GTA, the market will remain strong. The company has new projects in the pipeline at 170 Spadina, 400 King West, Yonge and Wellesley, and Yonge and Finch, which should launch in the next two years, and it is currently looking at four other sites.
Plaza's quality and success built up over many decades are a testament to its expertise, care and commitment to its business, which will continue to be the foundation of that success for years to come.
---