Spectacular Gardens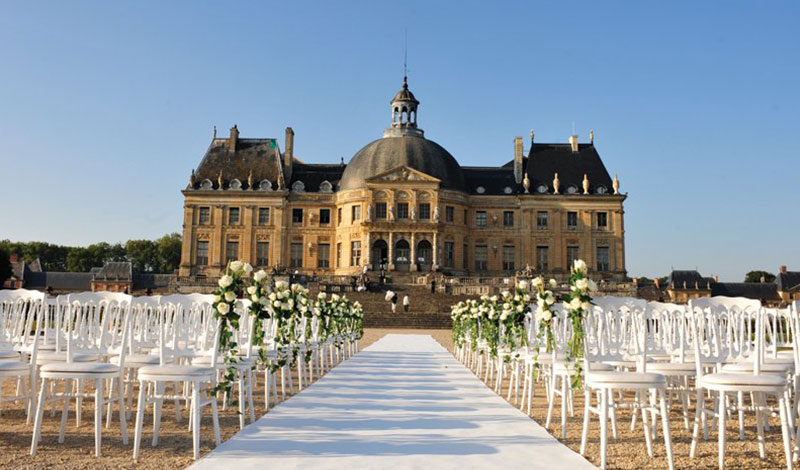 While wandering through vivacious blooms and imaginative, sculpted shrubs, you may not realize these mythical-looking lands are actually gardens that have stood the test of time. Spectacular gardens allow people to enter worlds which appear to be places of fantasy, romance and fairytales, but are in fact enriched with both beauty and history. The creation of some gardens dates back to hundreds of years ago, and have been carefully designed and maintained as much as possible over the years.
Hidcote Manor Garden
Located on the outskirts of the village of Hidcote Bartrim near Chipping Campden in Gloucestershire, England, is one of the most prominent 20th century gardens in England. It was carefully crafted by self-taught gardener Lawrence Johnston, who fought for the British army in WWI. He was so severely wounded that he was almost buried before fellow soldiers saw him slightly moving. His mother Gertrude Winthrop bought the Hidcote Manor Estate in 1907, where Johnston moved into and spent the next 41 years of his life developing an artistic garden in the fields surrounding the house. In the 1920s, the transformation of the estate into a garden was complete. It featured a series of outdoor rooms that each encompassed its own distinct feel and personality.
By sponsoring and participating in plant-hunting expeditions in the Alps, Kenya and South Africa, as well as plant swapping with the Australians and Japanese, Johnston introduced over 40 new rare and exotic plants into his garden. In 1948, Johnston moved to Serre de la Madone, his home on the French Riviera, and Hidcote Manor Garden fell into the hands of the National Trust – a charity in England dedicated to protecting historic houses, gardens and ancient monuments for the public to enjoy. Today, winding rose borders, breathtaking bursts of floral arrangements, towering hedges and relaxing waters make each garden room in the Hidcote Manor Garden just as dreamy as it was centuries ago.
Penshurst Place Gardens
In Kent, England, may be another stretch of vegetation to let your mind wander and your senses indulge in. As one of the oldest gardens in private ownership, it is said to have remained a lot like it looked when first created by Sir Henry Sidney in the Elizabethan Era. Over the years, Penshurst Place Gardens has experienced periods of neglect and restoration by its many owners. At the time, some top British designers helped with putting the gardens back together.
Nowadays, it remains as enchanting as it was during the time that kings, queens and knights in shining armour roamed the grounds. Tamsin Leigh, head of marketing at Penshurst Place Gardens, says the garden existed since at least the middle of the 14th century, but formal gardens were first lain during the reign of Queen Elizabeth I. Leigh says because the gardens are walled, it adds to the fairytale feeling of mystery and discovery Penshurst Place gives off. "The tall yew hedges form separate gardens – many of which were planted in the Victorian time," says Leigh. "You enter into the walled garden and as you do, you come into what is actually the flag garden. You can then slip through the hedges and go into Diana's Bath." Leigh says the gardens eventually open up, allowing other sights to be seen. "You're often not aware of [the opening] because of the hedging being so high, but as you approach the house, you come into the Italian garden with Hercules standing above the pond and a lot of the use of water and roses in the garden gives off that romantic, fairytale feel," she says. The gardens also feature orchards, which were very important in those times and still bear fruits like pears and apples.
Scotney Castle Garden
It's normal to have the sudden desire to be swept off your feet by Prince Charming and be carried off into a bed of exotic, fragrant flowers stretching as far as you can see, while experiencing the Scotney Castle Garden in Kent, England. Scotney Castle is said to be one of England's most romantic gardens. The earliest owner of the manor was Lambert de Scoteni in 1137. There were a number of owners afterwards, but it was Edward Hussey's grandson, also named Edward, who built the "new" Scotney Castle on a 25-metre terrace above the old castle. The garden was styled to stray away from a smooth and tidy look and instead embrace one with drama, variety and rough edges. The old 14th century castle was ruined to create a dramatic focal point for the garden. The appearance of a kingdom taken over by prosperous plants gives visitors the feeling of being part of history. There is something special to see and walk through each season. In the summer, wisteria and roses entwine over the ruins. Richly coloured trees and shrubs take the spotlight in autumn, and displays of rhododendrons, azaleas and kalmia are popular in May and June.
Casa Loma
A gaze at Toronto's Casa Loma gardens would make Rapunzel wish the castle she was locked in overlooked such a magical landscape. As one of Toronto's most historic landmarks, the Casa Loma castle offers about six acres of restored and formal gardens that are sure to cause a few daydreams. "We have several different areas of the garden in which specific species are cultivated – some of them are quite unusual plants," says Joan Crosbie, curator at Casa Loma. "There is an area called the secret garden, which is off the main pathway and it's almost like a cottage garden – there's delphiniums, there are climbing roses, peonies, varieties of hosta, lavender – so it's a really nice little intimate, tranquil space in there," says Crosbie.
Because a lot of the gardens are secluded and some plants grow to larger-than-life sizes, Casa Loma's gardens offer an Alice-in-Wonderland type of exploration to visitors."You feel like you're a thousand miles away from the city. It's right next door, but when you're in our gardens, you can't see the rest of the city, you can't hear the rest of it and literally, you're transported into a time before the city encroached upon this area," says Crosbie. "Some of the plants are huge! Some of the grasses and dahlias grow 12 and 15 feet high, so when you're walking amongst them the sense of scale is just bizarre. Some of the dahlia flowers themselves are the size of dinner plates – a foot and a half across," she explains.
Crosbie says everywhere you look there's something that's interesting, unusual and smells good, so it's not your average garden. Situated on a series of terraces, which step down from the entrance to the castle, the gardens make one feel as though they have entered an extravagant, unreal territory.