Enrique Tirado The Don of Chilean Reds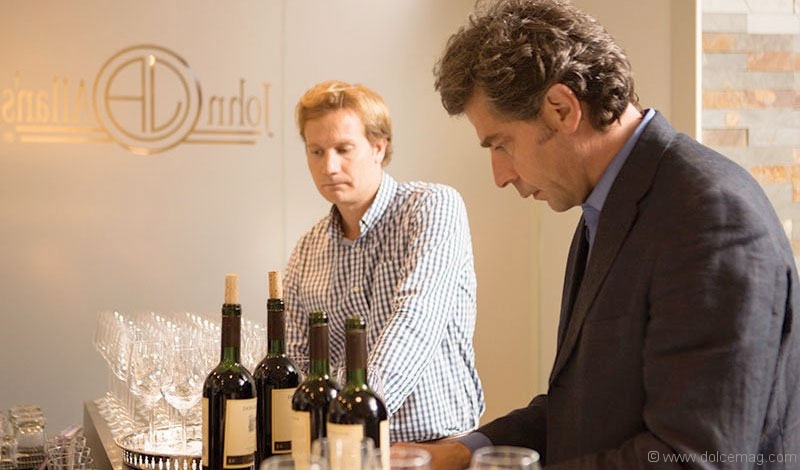 For vintner Enrique Tirado, winemaking is all about expression — the expression of the grapes, of the soil, of the climate and, of course, of the vineyard and the people who help it thrive. You must respect these "natural expressions," Tirado explains, and harmonize their distinct personalities to craft a memorable vintage. As the head winemaker of Don Melchor, Chile's most iconic wine, he's clearly on to something.
Tirado, a towering gentleman with piercing blue eyes and unruly waves of windswept brown hair, has flown into town for an exclusive Don Melchor wine tasting at John Allan's Toronto. Bottles of two vintages of the Chilean Cabernet Sauvignon — the 2008 and 2003 — are being unboxed. "My idea," says Tirado of his early days at Concha y Toro, the winery in Chile's Maipo Valley where these reds are produced, "was to have a wine that really has a light fruit expression on the one hand and soft, elegant tannins on the other hand. It's not easy to achieve both objectives at the same time. You need a great vineyard."
Concha y Toro's roots stretch back to 1883 when vines from the Bordeaux region of France were planted at the foot of the Andes mountain range along the banks of the Maipo River. This location — just outside of Santiago, Chile's capital — creates a distinctive terroir for wines with "unique personality," Tirado says. The fresh breeze rolling down from the mountains encourages the ripening of tannins. The vineyard's sandy, stony soil varies slightly across its 127 hectares, so the land is divided into seven blocks — six for Cabernet Sauvignon vines and a smaller seventh for Cabernet Franc — to capitalize on its differing "expressions." The unique character of each parcel's grapes are blended and balanced before they're aged for 12 to 15 months in French oak barrels. Because each year brings its own weather, the final product is always different — but always harmonious. "You have to have the sensibility to feel the grape, to feel the wine," Tirado adds. "You have to be adaptable to the different conditions."
It's hard to argue with the results. The Don Melchor 2008 washes the palate with full-bodied flavours of red fruit — plums, berries — and cassis, with a hint of chocolate and cedar notes. It ends with a pleasant acidity that lingers into the next sip. The 2003, the product of a lower-than-normal yield after a slightly warmer season, is more concentrated with flavours of blackberries and more prominent tannins. The balance is excellent, very approachable. It's easy to see why the '03 took fourth place in Wine Spectator's Top 100 Wines in 2006.
Chile's wine industry has undergone a renaissance over the past 30 years. In 1995 there were 12 wineries in the entire country. Today, more than 90 belong to the Wines of Chile organization. Even though Tirado is at the forefront of this Chilean wine resurgence, he's not losing sight of what's important: "My goal is to produce the best wine with every vintage. I am not thinking about 10 years or 20 years from now — I'm thinking about the next vintage."