The Endless Potential of Justin R. Fogarty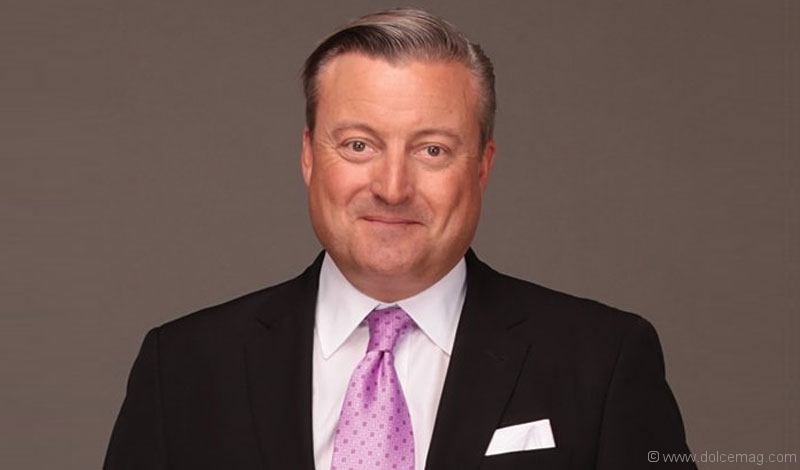 Since the release of this article, Justin R. Fogarty currently sits in his new position as council with Heenan Blaikie. With nearly 40 years in the industry, Heenan Blaikie  has risen to become one of Canada's foremost law firms specializing in business, employment, litigation, entertainment, taxation and labour laws. www.heenanblaikie.com
On the 56th floor of the First Canadian Place building, the Davis LLP Business Solutions and Restructuring Group boardroom gleams, shipshape and spacious. An unrestrained skylight holds a view to inspire even the brightest of minds, catching up to the height of the CN Tower and the reflection of a falling sun across the horizon of Lake Ontario. In a crisp corner adjacent to an expansive table with over 20 chairs tucked under its skirt is a surprising twist of green, standing in the form of a cactus tree. No one really knows why the plant, often found in arid climates, is there. But when Justin R. Fogarty steps into the boardroom with his out-of-the-box mandate, the astounding presence of the Arizonian prickly manifests the unfeasibility of the unfeasible – Fogarty's maxim. "There are too many people that say 'it can't be done,' and right now, it's very important in the economy and our country and the world – when people tell you that everything is bleak – that we focus on what is not only possible but what is impossible and to go after the impossible," says partner Fogarty of Davis LLP, a firm of 225 lawyers with over 500 employees.
Wearing a crisp tailored suit and the 50th anniversary Omega Speed Master watch that was the first timepiece to land on the moon, Fogarty, who is the vice chair of the International Bar Association Subcommittee on Insolvency and Restructuring, takes a seat at the head of the table, no doubt accustomed to being in control of situations in and out of the boardroom. As an accomplished corporate lawyer who sits on the board of directors of The Canadian Bar Association's Insolvency Section, Fogarty backpedals the universal, ubiquitous view that lawyers are 'boring' with his grand vision of 'next generation' thinking. "There are too many people from the professional world that are just focused on that narrow band and not the broader picture," says Fogarty, who blends his passions for polo, skiing, Hermès and Brioni ties, cars, fine wine, gourmet food and good books with his passion for business and the law. "You need to keep an open mind and do a lot of different things. When you come to the table with anything that you are doing, you have to have a broader base of experience. When you look at people who have been reasonably successful, they bring their whole game – which is their life experience – and that could be reading a great book, traveling, sports, an appreciation for music … these are the kind of subtleties that you can offer," says the prolific writer and frequent lecturer.
His appetite – "you don't sleep in, you have to get to the office and do stuff because people are relying on you" – keeps him energized to master the luxuries of life, not just sit back and enjoy them. When he's not traveling for business every week, he admiringly maintains his positions of president of Polo Canada, president of Alberta Alpine Academy and board member of Alpine Canada, which is dedicated to raising funds to support the Canadian ski team for the 2010 Olympics. He is also an owner of the Upper Canada Polo Fields in southern Ontario, and whisks away to world-class cities to participate in polo matches or ski the slopes near his new home in Whistler, B.C. He attributes the crafting of his skills to the constant devotion to himself. "We must always continue to maintain our passion for the people that we are. My theory is that in order to be really good at what we do, we have to do it a lot," says Fogarty, who is a skilled skier, ski instructor and coach – "I'm excited, very excited about the 2010 Olympics" – and accomplished polo player (two goals) because he practised for countless hours until he grasped the nuances of each sport. His daughter, Elizabeth, 18, is gifted too, now playing in matches around the world. "My passions have actually taken me to a lot of places, so there is sort of a convergence of what I do with business and what I do with pleasure."
With his modus operandi of living life to its full potential, Fogarty is also a member of the Advocates Society, Chevalier of the Knightly Order of St. George and is involved in raising funds for the Canadian Military Families Fund. Continually searching for business opportunities and new friendships, Fogarty's greatest passion is connecting with others. "We don't meet people for any reason other than we are lucky to be able to have an opportunity to meet them," says Fogarty, who attended prestigious schools in Ottawa, where his father was once the mayor. "When you meet somebody who is genuine and interesting, you just learn about them and they learn about you. Over the course of time, there's always a situation where you can put together people you know who you have never met and then all of a sudden, you have a solution," he smiles.
With a window stretching across the entirety of the boardroom, Toronto's Financial District lights up as the city dims with dusk. From this view, it's hard not to look at the bigger picture. www.justinrfogarty.com, (416) 840-8991