Power Player- James David Power III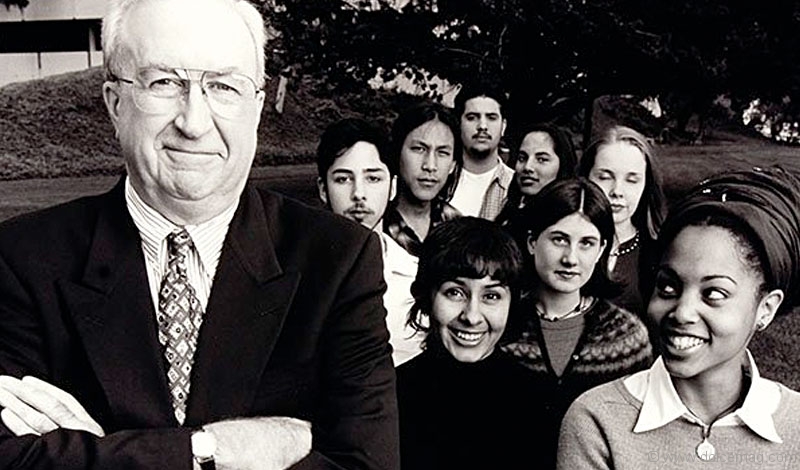 James David Power III has been the most influential man on the automotive industry for the past 35 years, and he's not even a car guy. The 82-year-old founder of renowned marketing information service firm J.D. Power and Associates still drives the same Mercury Marauder he's had for the past 12 years, with no plans of trading it in. Besides the Marauder, a sales failure when it was revived in 2003, Power's owned all sorts of controversial and poorly received vehicles. In 1979, he purchased an Oldsmobile diesel amid word that it suffered from engine failures. "I had nothing but problems," he says with a laugh of the Olds. "In three of the first six months the car was in the repair shop."

While it may seem foolish, even dangerous, to willfully acquire questionable cars, Power wanted to remain objective — and he had to. When he launched his company from his kitchen table in 1968, his mission was to alter how manufacturers viewed customers. He saw how consumer opinion was ignored while working for the Ford Motor Company and then Marplan, a market research division of McCann Erickson that held an account with General Motors. "Customer satisfaction" wasn't in the vocabulary of the engineers, product developers and CEOs that dictated what products the public would use. "The consumer wasn't valued," explains Power, a graduate of the University of Pennsylvania's prestigious Wharton School. "I thought I could make changes in the thinking of the people in the industry." It would mean stepping on the toes of giants. He needed to remain unbiased. "Independence, integrity, impact — those were the things that we strived for," he adds.
Over the years, J.D. Power and Associates conducted millions of mail surveys, bringing to light consumer frustrations. One such example involved the Mazda R100. In the early '70s, complaints permeated about the R100's Wankel rotary engine. After Power sent surveys to the first 1,000 purchasers, his wife, Julie, who Power feels was the backbone of the company, tabulated the results and found a pattern: at between 50,000 and 80,000 kilometres the O-ring would leak, causing the engine to overheat and seize up. Although confidential, the study got out and was picked up by the Wall Street Journal. Power quickly devised a press release, his first ever, to provide balance to the article. The whole situation illustrated problems with the manufacturing process and positioned J.D. Power as a new force in market research. "I felt that was a wake-up call," says Power, who's been described as the "voice of
the customer."
Over the years, J.D. Power continued its work despite the ire of automotive makers. With each report, the public's influence grew — businesses began listening. Today, J.D. Power and its eponymous awards are synonymous with the gravity of consumer opinion. Every year, millions of consumers respond to its surveys via telephone, mail and email, and over 1,000 J.D. Power awards are licensed to companies from a variety of industries, including electronics, healthcare and travel. Companies now parade these awards like Super Bowl champs hoisting the Vince Lombardi Trophy.
In 2005, a few years after the death of his wife, Power sold his company to McGraw Hill Financial. This past fall he saw the publication of Power: How J.D. Power III Became the Auto Industry's Adviser, Confessor, and Eyewitness to History, a book he helped to produce. But when it comes to the future, Power feels there's no question of who's at the helm. "The consumers are going to determine where it goes," he says. "I feel that's the contribution that J.D. Power and Associates has made to the industry."