Tommaso Spadolini Celebrates 40 Years – Creating the Timeless Yacht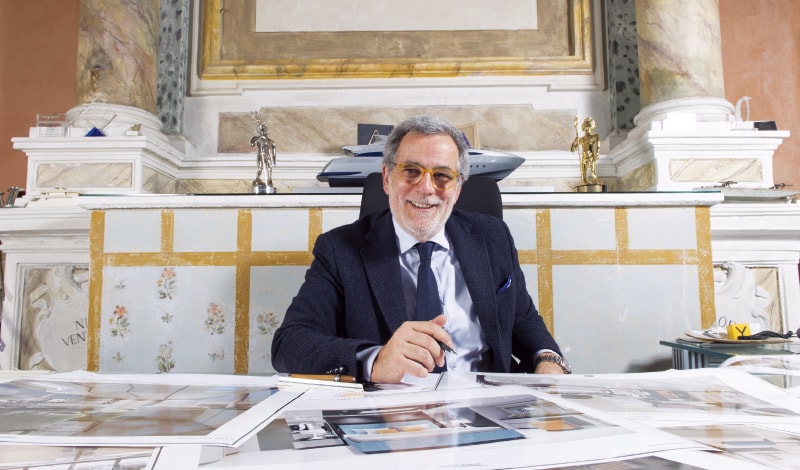 Tommaso Spadolini celebrates four decades as a pre-eminent Italian yacht designer.
Tommaso Spadolini began his career in the design office of his father, famous yacht architect Pierluigi Spadolini. Alongside his father, he designed a line of yachts for Cantieri di Pisa. In the early 1980s, Spadolini created his first independent designs for Barberis and started his partnership with Canados.
The first Canados 70' was launched in 1984. It introduced the strong functional elements that would come to be known as traits of Spadolini's work, and it became a benchmark of luxury yacht design. Spadolini created a complete line of 58', 85', 90' and 95' yachts, with a total of 107 vessels built between 1984 and 1992.
"For me, yachts have always been and still are my choice in applied design; here I can bring to bear the accumulation of all our family's knowhow," says Spadolini.
In 1992, Spadolini was chosen from an international pool of designers to design Fortuna, the Spanish royal yacht. Forty-three metres long, with three turbines giving it a speed of almost 75 knots, Fortuna was launched in 2000. Its hull was designed by Donald Blunt's American design studio. "The superyacht reached a top speed of 74.8 knots," says Spadolini, "a very special one where I was responsible for the exterior lines, including air tunnel testing for engine ventilation."
During the last 10 years, Studio Spadolini has been entrusted with some prestigious refitting involving yachts built by Cantieri di Pisa, Magnum and Baglietto. Custom projects by Spadolini have gone on to revolutionize the entire superyacht industry.
Every Tommaso Spadolini project is born from a hand-drawn design. "For me, this is the only way to convey the emotional content of an idea, its soul," says Spadolini. After the first sketches, the drawings are elaborated and transferred to the studio's staff, who work with the latest software. This teamwork allows the studio to offer specialized assistance for every project.
"Timeless classic" is the epitome of Spadolini style, in which clean, essential lines create a design that is both classic and modern; these are harmonious and balanced designs that never grow dated. "To define the design of a yacht in a word," Spadolini says, "the only lines are the essential lines."