Mandarin Oranges and Monkey Suits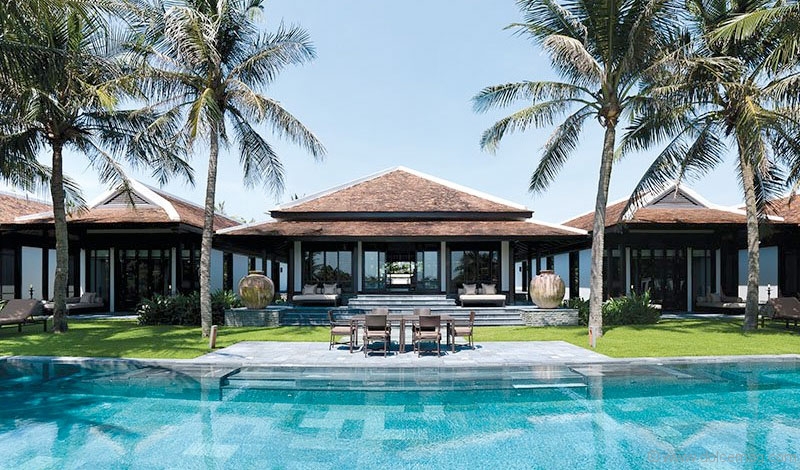 While Vietnam offers lavish hotels and world-class cuisine, this Southeast Asian hot spot is also ripe with unforgettable experiences for pedal-powered travellers.
It was halfway through a Vietnam tour I was guiding that we found ourselves face to face with a kid in a monkey suit doing back flips. It was Vietnamese New Year, and the child was part of a troupe, which included a dancing dragon and other festive trappings, hired by a small village we happened to walk through. A crowd gathered and there was much excitement. Our group, of course, loved it, so we stayed to watch. It was a rural location where tourists weren't expected, so the performers were thrilled to see us and they put on a great show. This was the first tour I guided in Vietnam, and it turned out to be one of the best events I've ever done on a trip — and I didn't even do anything!

When I think about travelling through Vietnam, I always return to the same thought: The highlight was never the destination — it was always the journey. I've been visiting and guiding tours in Vietnam for Butterfield & Robinson for more than a decade now, and it would be fair to say that this country revolutionized my conception of travel. Biking and walking across this picturesque nation has made it clear that my role is less that of a guide and more that of a conduit. Biking, in particular, allows you to commune with the country and its people; as we pedal down quiet roads, through little-visited villages, often the only traffic we encounter is made up of locals doing the same. Trips are not about arriving at a particular site; they're about connecting with this remarkable country through the experiences revealed to us along the way. Some days, we stop to collect fresh, ripe mandarin oranges along our route. On others, we might stumble upon a remote Buddhist temple, both stunning and serene.
That's not to say that the destinations are fruitless — quite the contrary. Vietnam is a culturally distinct country, one rich in history, scenery and food. One absolute highlight in the coastal city of Hoi An is dinner at Mango Mango, whose owner, Duc Tran, has become a good friend over the years. A culinary master, Duc's signature Passion Rumba is an experience in itself, but his selection of Vietnam's best fusion cuisine offers something to please every palate.
Vietnam's landscape is also dotted with breathtaking hotels as diverse as the country itself. For instance, in the heart of Hanoi, Vietnam's capital, rests the Metropole Hanoi. Built in 1901, this gorgeous French colonial-style property is a living monument to a bygone era and provides a glimpse into Vietnam's past. In contrast to the bustling city centre, the Nam Hai rests upon the pristine sands of the Hoi An beach and boasts 40 private villas — each with its own private infinity pool. In addition to the seclusion it provides, its serene spa is frequently rated among the world's best, making it the perfect place to take solace after a memorable day's journey.
The encounter with the New Year's troupe was such a hit I racked my brain for ways to recreate its magic during less festive times of the year. I needn't have bothered. On the very next trip, I was leading a group of bike riders when we came upon a wedding reception. An invite from the friendly bride and groom, a few beers and a lot of smiles later led to another unique and unforgettable experience. And that, to me, is Vietnam — you can almost rely on the spontaneity.

www.butterfield.com

Nathan Lane
Guest Travel Editor
Nathan Lane has worked for active travel company Butterfield & Robinson for more than 12 years. In that time he's planned and guided north of 75 trips and journeyed through nearly 40 countries. He's walked and biked across Japan and Thailand, Switzerland and Australia, Vietnam and Italy — and beyond. Currently based in New Zealand, Lane continues to lead tourists on intimate excursions that blend cultural experiences with exotic luxury.