Pelican Hill Resort – Escape Without Equal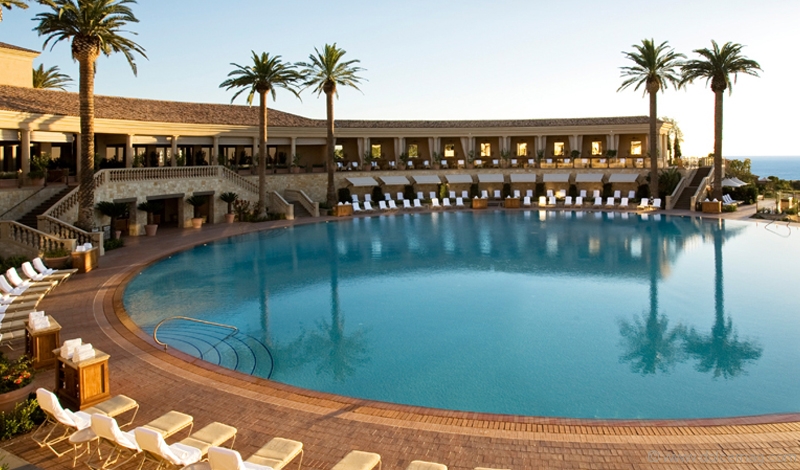 Dolce Magazine heads to Cali for a sun-drenched stay at the Resort at Pelican Hill.
Remember, for a moment, those fairy tales and nursery rhymes from childhood: the ones told in a sing-song way of a great king and queen, sitting atop their throne in a palace perched on a hill. Those rhymes, for most, seemed to be promises of great things to come — as if it were actually a reality that you could one day be a royal overlooking a kingdom.
But the truth is, even if stories like that might not be entirely true, the dream of enjoying a palace on top of a hill may not be entirely false. You have the Resort at Pelican Hill to thank for that. The aspiration of a kingdom is just replaced with a sprawling seaside view (a change that is most welcomed) and the palace on the hill, well — it was traded up for sets of bungalows and villas instead.
Pelican Hill Resort is a place where Mediterranean luxury meets California coastline. Situated in Newport Beach, the resort is a 15-minute drive from the closest airport, Orange County's John Wayne Airport, and a 45-minute drive to Los Angeles.
If the breathtaking ocean views from the resort aren't enough, its countless amenities are sure to capture your attention. The resort offers endless dining options, from casual to fine dining, and picnic baskets prepacked for days on the beach or nearby explorations.
Duffy Boats can be rented to explore the nearby Newport Harbor, or, if staying at the resort is more your style, the beach is a short and complimentary coach ride away, and comes equipped with fully stocked beach bags, chairs and umbrellas. The resort also houses a five-star spa and golf courses. The course boasts ocean views from every hole, and a state-of-the-art water conservation, reduction and recycling system.
Pelican Hill also hosts many fall events, which turn the resort into an Italian paradise. Named Festa dell'Autunno, this Italian-inspired festival is held the first week of October.
Festa is their signature annual epicurean event, this year marking the sixth year they've hosted the staged Italian festival. Both local guests and resort guests are able to attend and enjoy food, wine, art, music, bocce and a marketplace, all situated on the resort's main "street." This year, the resort has also invited a guest chef from the Armani Hotel in Milan to cook alongside one of their in-house resort chefs. Additionally, they have expanded their children's carnival, Carnevale di Bambini, due to popularity of the event.
The best thing about this festival might just be the weather, though. As Ontario braces itself for cold winter months, a representative from Pelican Hill confirms that Newport Beach boasts "nice, sunny, almost endless summer weather during the autumn season."
One thing is clear — no "happily ever after" paradise is ever complete without the promise of an endless summer, and Pelican Hill is no exception to that.