BIG HITTER JOSE BAUTISTA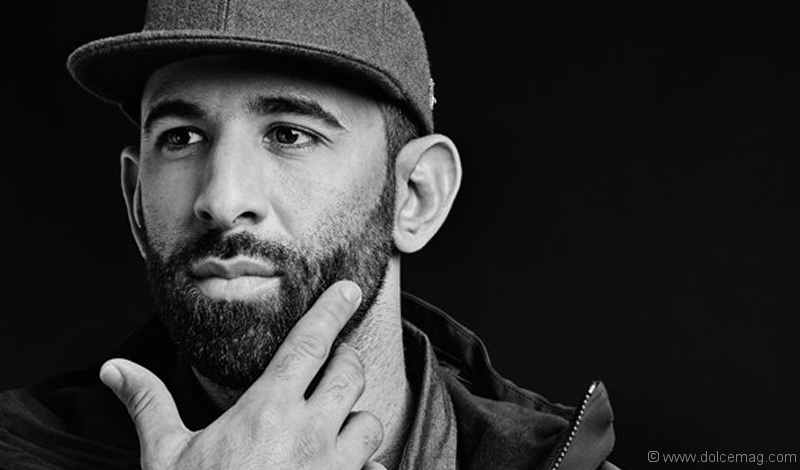 Dolce Magazine goes to bat with Jose Bautista as he takes a swing at the fashion industry. We talk fashion essentials, family and accomplishments with the beloved right fielder.
You may know him as the home-run-hitting, stadium-rousing Toronto Blue Jays star that filled every Canadian's television during last year's MLB playoffs. What you may not know about Jose Bautista, however, is that he might just be Toronto's most fashionable right fielder.
With his latest foray into fashion — an exclusive jacket collaboration with the iconic Canada Goose label — Jose Bautista shows up to his launch party wearing a Givenchy shirt with an abstract, orange-and-black rooster print on it, and a black baseball cap with his signature "JB" logo. He sits opposite me in a boardroom at Harry Rosen's Bloor Street West location to promote the signature, limited-edition jacket, which he describes as versatile and travel- and city-friendly. It would later sell out its 190-piece run in less than 24 hours — yet another success for Bautista to add to his growing list of accomplishments on and off the diamond.
Bautista describes this collaboration, dubbed the Canada Goose x Jose Bautista, as a reflection of his personal style and a means to connect to his fans. With his busy life, he says he needs his style to be versatile and appropriate for different situations. "Versatility is the key for me. I go from a lot of situations where I might be hanging out with friends and then I go to a dinner meeting, or I have to go to something more formal. I want to look well put together with a little bit of flavour, a little bit of edge," he says, adding that accessories such as watches and hats are a staple for him.
"I just like presenting myself well. I like to show off my personality when I dress up," he says.
Marcus Stroman, pitcher for the Blue Jays and a friend of Bautista's, is a clear fan of the sleek, water-repellent performance jacket that pairs function with fashion in a black-and-grey herringbone pattern. As Bautista and I chat, Stroman playfully models the jacket behind us for nearby cameras.
With success in both the worlds of fashion and professional baseball, what does Bautista hold as his most memorable achievement? He says that within his professional life, making the playoffs for the first time in 2015 was a defining moment for him. "After twelve years of doing this to never have a taste, and finally having that experience, that was definitely a great moment," he says. But Bautista — who's known to keep his personal life away from the spotlight — puts his family first, saying that he credits his home squad for marking the most defining moments of his life. "With personal stuff, it's always just my family," he says. "I have three kids, I love them to death and dedicate my life to them."
Go to CanadaGoose.com or visit Harry Rosen in-store