An Island In The Sea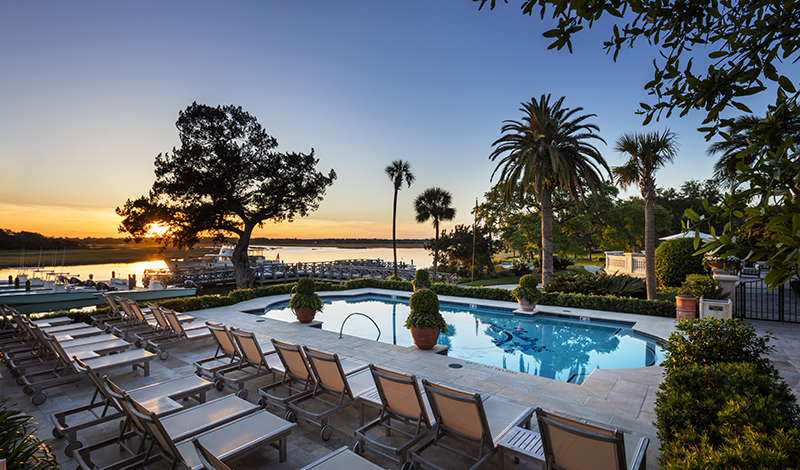 We dare you to find a better resort than Sea Island. With this kind of care, attention to detail, amenities and authentic southern hospitality, it's just not possible. When a resort gets four Forbes Five-Star Awards 11 years in a row, it's because it's doing everything right.
How far would a resort go to make someone happy? At Sea Island Resort in Georgia, along the southeast coast of the Atlantic Ocean, pretty far. Imagine this: Tara, who worked at the front desk, saw a young guest come back from the stables. The girl had really been looking forward to the day, but things had not gone as planned.
So Tara called the stable and arranged for a much better experience the next day. Everyone was happy, including the girl and her mom. But what the mom didn't know is that Tara went to the mainland and picked up a cute stuffed horse. She attached a note apologizing for how the day went and looking forward to a better one the next day. "The little girl was over the moon — and Tara didn't ask a supervisor, she just did what was in her heart," says Merry Tipton, the director of marketing communications at Sea Island.
"This story is not unusual," says Tipton. "It's our people who have always set us apart." The luxury resort itself is the only one in the world to achieve four Forbes Five-Star Awards 11 years in a row. There's a reason for that. It's in the details and the attention to comfort. You notice it the second you set foot on the resort.
From the world-renowned accommodations to spectacular golf courses, the resort offers an unparalleled array of options. "You can't ski or snowboard here, but you can do everything else," says Tipton. With miles of private beach, you can enjoy kayaking, sailing or paddle boarding, fishing and boating, play tennis or go to the Shooting School. Or check out the oceanfront pool with an infinity edge overlooking the Atlantic Ocean. If you're looking to relax, head to the spa for soul-nourishing treatments, a eucalyptus-infused steam bath or hydrotherapy.
And whether you live to golf or you are picking up a club for the first time, the resort accommodates everyone from pros to beginners with three championship courses (including Seaside and Plantation, home of the PGA Tour's RSM Classic) and an all-new, 17,000-square-foot, state-of-the-art Golf Performance Center.
It's a place steeped in history. Built in 1928, the resort started out as a "friendly little hotel" built by auto magnate Howard Coffin and Bill Jones. They called it The Cloister, but it has since expanded to include The Lodge, The Inn and now cottages as well. The resort has hosted visiting heads of state, and shortly after the opening, President Calvin Coolidge planted the first commemorative oak tree, a tradition followed by many others, including President Barack Obama.
It's a place where adults and kids get to refresh their spirits in nature, with walking tours such as the Hawk Walk and getting to meet Owlivia, the resident screech owl, in the falconry program. As for kids, their imagination and curiosity get free rein, whether watching baby sea turtles hatch or baking chocolate chip cookies. "We have programming for kids aged three to 14," says Tipton.
And don't forget about the dining: at Sea Island, the choices are as plentiful as they are delicious, with options to suit everyone, from beachfront bites and poolside casual eating to a warm and intimate steakhouse and Tavola, Italian meals with homemade pastas and pizzas.
When pressed for the secret of its success, Tipton goes right back to the start. "It's the spirit of the people who work here," she says simply. And with average year-round highs of more than 21 C, so much to do and plenty of ways to relax, you can't not have a good time. "Come see for yourself!" says Tipton with authentic southern hospitality.
---