A Royal Affair: Greta Constantine Celebrates a Decade of Fashion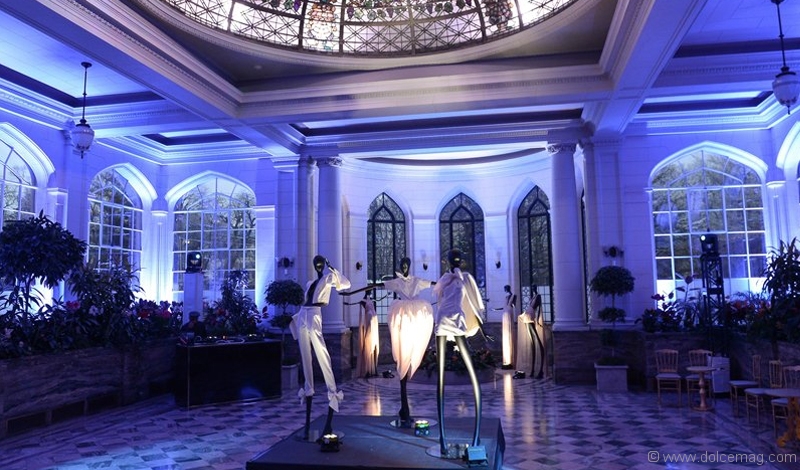 On April 2, 2016, Toronto's Casa Loma hosted the biggest party of the year: Greta Constantine's 10-year anniversary.
To highlight the momentous occasion, designer-duo Kirk Pickersgill and Stephen Wong welcomed guests into a setting that replicated their downtown Toronto studio. Dotted with ebony mannequins dressed in the designer chic garments seen at the Greta Constantine show at the fall 2016 Toronto Fashion Week, along with bolts of patterned fabric, stray pins and displaced materials, the setup celebrated the evolution of the Toronto-based womenswear brand and the creative process behind it.
As fashion royalty coalesced, guests sipped on Apothic wines and enjoyed a night of music and laughter while feasting their eyes on the iconic, hand-dyed silk tulle garments constructed by Pickersgill and Wong. High-profile guests such as Susan Rogers and supermodels Yasmin Warsame and Coco Rocha mingled in the crowd while donning their Greta Constantine creations.
Midway through the night, guests were treated to a storming march of models, each yielding oversized signs with phrases that read "Vote Greta" and "I'm Pro-Constantine." The models were then joined by Pickersgill and Wong, along with their long-time muse, Coco Rocha. Praising their fierce and flawless fashion, the supermodel toasted Pickersgill and Wong on their milestone achievement.
Photos Provided By George Pimentel Photography