Dinner at Daniel — NEW YORK CITY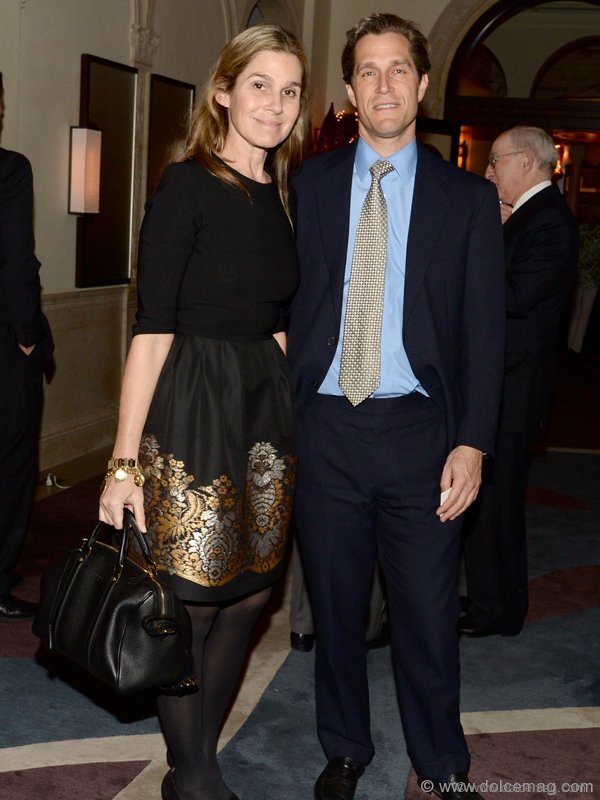 On Dec. 8, 2014, the Prostate Cancer Foundation gathered over 120 loyal supporters at New York City's Restaurant Daniel. The event, which celebrated the holiday season, offered attendees cocktails and a specially prepared menu by celebrity chef Daniel Boulud.
PCF founder and chairman Michael Milken kicked off Dinner at Daniel and highlighted new advances made in the fight against prostate cancer. In attendance at the event was Estée Lauder's granddaughter Aerin Lauder Zinterhofer and her husband, Eric Zinterhofer, mezzo-soprano Isabel Leonard, art superdealer Larry Gagosian and New York Daily News publisher Mort Zuckerman.
After dinner, guests enjoyed a medley of classics — "I Will Survive," "Ain't No Mountain High Enough" and "Baby Love" — from superstar singer Diana Ross. The event was in support of PCF's work in prostate cancer research. A primary source for new standard-of-care and research information, the organization has funded over 2,000 programs at over 200 research centres in 18 countries.
Photos 1. Aerin Lauder Zinterhofer, Estée Lauder's granddaughter, and her husband, Eric Zinterhofer, co-founder of Searchlight Capital Partners 2. Guests in the main dining room of Restaurant Daniel 3. Mort Zuckerman, publisher and owner of New York Daily News 4. Glenn Myles, chairman and CEO of First Wall Street Capital; Kneeland Youngblood, founding partner of Pharos Capital Group, LLC; hedge fund billionaire John Paulson and Michael Milken, founder and chairman of the Prostate Cancer Foundation 5. Plum Simons and her husband, Dr. Jonathan Simons, president and CEO of the Prostate Cancer Foundation
Photos By Patrick McMullan