Wonderful Women — Celebrating Women and Science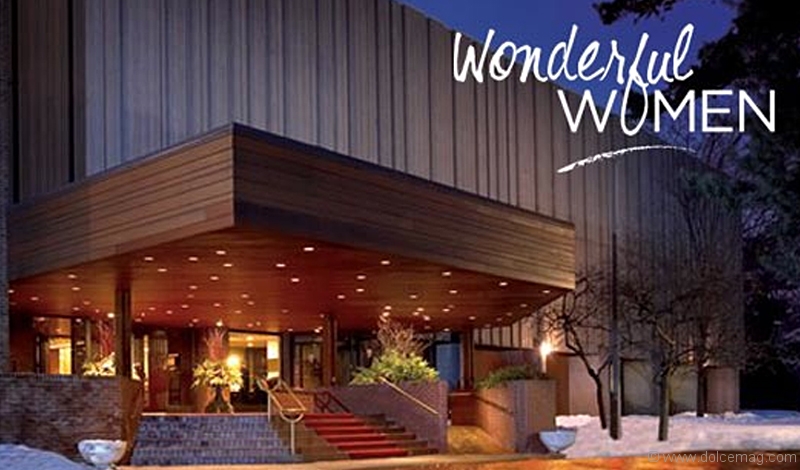 On Tuesday April 28, 2015, Weizmann Canada's Women and Science Committee will host Wonderful Women, an inspiring, high-profile event that highlights women and science. Wonderful Women will kick off with a cocktail reception followed by a panel discussion featuring the unique and accomplished voices of women such as CTV News chief financial commentator Patricia Lovett-Reid, who will moderate; decorated Olympian Marnie McBean, former president and CEO of Amex Bank of Canada Beth S. Horowitz, and Dr. Hagar Landsman, department of particle physics and astrophysics at the Weizmann Institute of Science. The presenters will share their success stories, obstacles they have overcome, and the factors that motivated them to become leaders in their respective fields. The event will conclude with an exclusive book signing from Canadian singer-songwriter Jann Arden, the author of the memoir Falling Backwards.
For the second year in a row, Dolce Magazine will be on hand as a proud sponsor of this anticipated event, which will take place at the prestigious Granite Club in Toronto. Over 250 guests, including top execs and community leaders, are expected to attend.
Funds raised will benefit the Weizmann Women & Science Award, which will honour an outstanding female scientist who has made significant contributions to the scientific community. The objective of the award, which includes a grant to the recipient, is to promote women in science, and to provide a strong role model to motivate and encourage the next generation of young female scientists.
The Weizmann Institute of Science is based in Israel and is one of the world's leading multidisciplinary institutes of basic research. From health and medicine to alternative energy and technology, Weizmann scientists have made a global impact in a variety of fields. The non-profit organization Weizmann Canada, with chapters in Calgary, Montreal, Toronto and Vancouver, seeks to raise awareness for the Weizmann Institute of Science using a three-pronged mission toward developing sustainable philanthropic support for the Institute.