Brain Power: Learning To Love Learning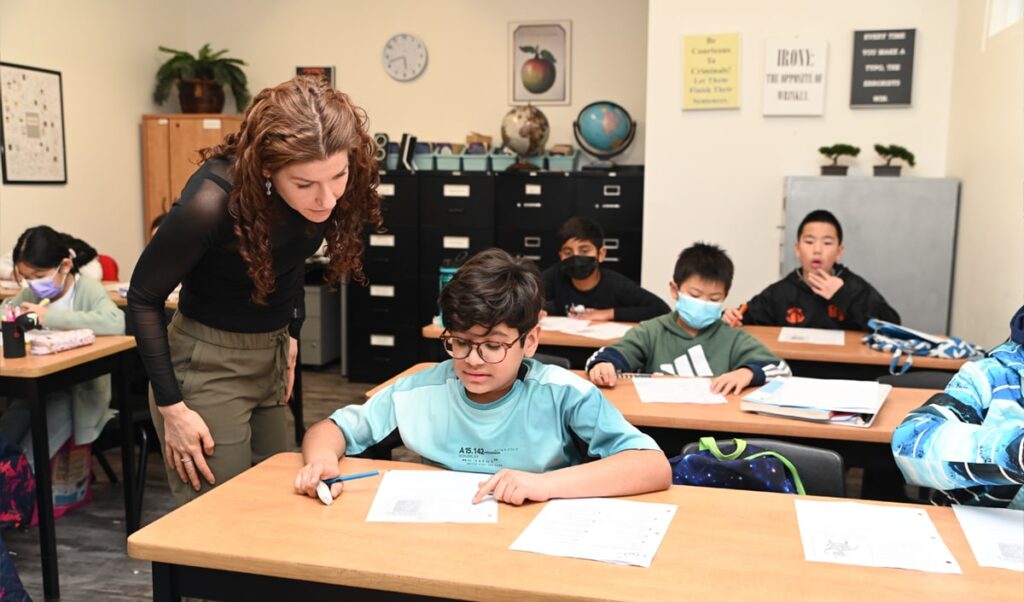 Brain Power's After-School & Weekend Enriched Learning Experiences help high-potential students in the pursuit of knowledge and the development of self.
"Success is not final, failure is not fatal: it is the courage to continue that counts." These powerful words by Winston Churchill underscore the importance of ongoing learning and achievement in our lives. For high-potential students, this means finding an environment that provides them with the opportunity to fully unlock their potential and succeed in life. Brain Power, an enrichment program with a 30-year track record of excellence, offers just that.
Research shows that high-potential students often struggle to find an environment that challenges and engages them, leading to underachievement in many cases. Brain Power's CEO, Vanessa Iarocci, notes that "60 per cent of high-potential students will actually underachieve in a non-stimulating environment. It is a tragedy to know that these young minds are languishing." This is where Brain Power steps in, providing a challenging and stimulating environment for high- potential kids from Grade 1 through Grade 12.
With programs offered in North Toronto, Vaughan, Oakville, Ancaster and virtually, Brain Power is accessible to families throughout the Greater Toronto Area and beyond. The program is led by a team of leading academics and experts who have designed a curriculum that focuses on acceleration, engagement, complexity, feedback and academic mentorship. By providing students with the tools to fully develop their skills, Brain Power empowers them to succeed in a changing and globally minded world.
One key aspect that sets Brain Power apart from other programs is its focus on critical thinking and creativity across all subject disciplines. Rather than just emphasizing technical skills, Brain Power's language arts and public speaking classes, for example, are organized so that each class begins with a "big idea," such as existentialism, encouraging students to think deeply and creatively about complex concepts. In mathematics and problem-solving classes the students learn about the history of math, advanced problem solving and logic techniques, and are encouraged to fully understand the problem before jumping to a solution. This approach not only helps students gain a deep understanding of complex topics, but also develops their critical-thinking and problem- solving abilities, allowing them to apply their knowledge in a wide range of contexts.
"SUCCESS IS NOT FINAL, FAILURE IS NOT FATAL: IT IS THE COURAGE TO CONTINUE THAT COUNTS"
– Winston Churchill
In addition to its innovative curriculum, Brain Power's small class sizes, cross-curricular activities, and social events foster a sense of community and belonging that is essential to an enriched learning experience. The program's academic mentorship also provides students with the discipline, academic rigour and encouragement necessary for intellectual growth and exceptional performance.
For parents looking to unleash their child's full potential and provide them with the tools to succeed, Brain Power's enrichment programs offer a well-thought-out methodology developed by leading educational experts. With a focus on developing a love of learning and providing stimulating environments, Brain Power empowers high-potential students to become the best versions of themselves.