Andrew Perrie: Wine Country Or Cottage Country?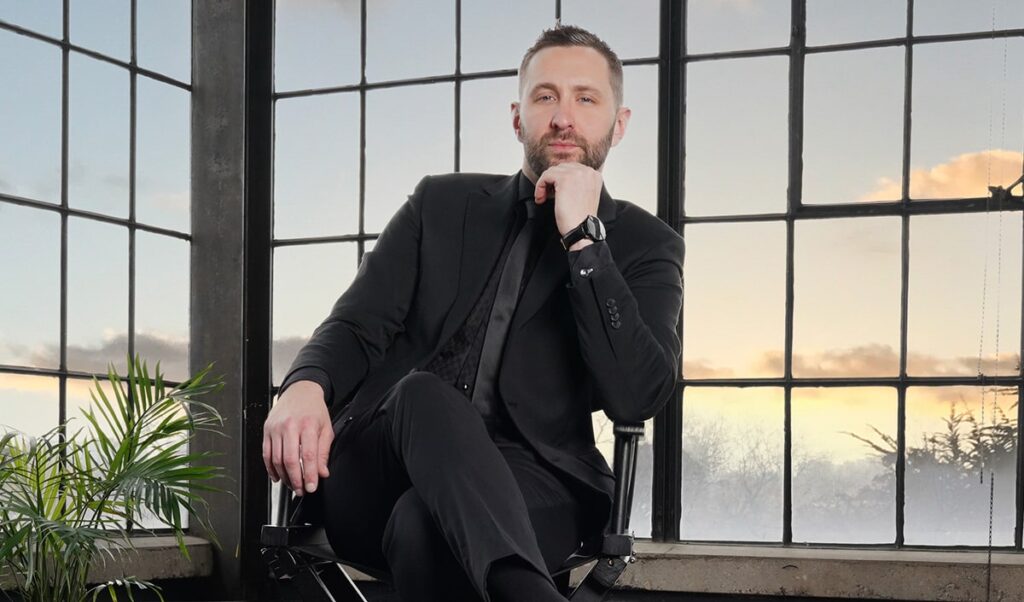 Andrew Perrie's real estate acumen steers clients to the lifestyle and community choice that is perfect for them.
Virtual and hybrid work, accelerated by the pandemic, have completely changed the dynamic of real estate, and a few smart visionaries are taking advantage on behalf of their clients. Markets that may have been seen as too far removed from major metropolitan centres are now increasingly popular, as the "we can live anywhere" and "the office is now everywhere" mentality has taken root and stuck.
Visionaries like Andrew Perrie have seized upon this new reality in real estate, and by operating two separate brokerage offices, in the wine country of Niagara-on-the-Lake and the cottage country of Muskoka, he has become one of the leading experts on these two small, charming areas that are now two of the most desired destinations in Ontario — if not North America. Despite the relatively small populations of these locations, Perrie's team of 20 professionals completed 100 deals in 2022 worth approximately $100 million and picked up 50 client referrals, this bellwether statistic being a testament to the trust and integrity he and his team bring to the business.
"It comes down to lifestyle and community," says Perrie about how to steer clients to either the wine country or cottage country. "Do you want to have more of a wine lifestyle with community events in the small-town atmosphere of Niagara- on-the-Lake or do you want to be more secluded and enjoy a different kind of active lifestyle with more difficult winters but be surrounded by the natural beauty of Muskoka? It's all about dissecting the client's wants and needs and whether they're looking for a second home, recreational property or retirement home."
This kind of insight and real estate acumen has won Perrie many awards — he has been a multi- year winner of Realtors Choice Best Realtor award, and he has sold more than $150 million in his just-six-year career. This kind of staggering career success is even more impressive when you consider the rather unconventional manner by which he found real estate sales as a career. After wandering through a rather nomadic lifestyle as a musician in his 20s, his first sales position was with LA Fitness, an experience that has shaped his management philosophy and style to this day.
"This was a fully structured organization with a general manager and director of operations — that's exactly how I implement my own business now," recalls Perrie. "So, my sales role there was crucial to me, not only for developing my sales skills, my lead skills and service skills, but also to how I became that leader/CEO that I always knew I could be but didn't know how to get there."
"REALTORS WILL NOW NEED TO KNOW ABSOLUTELY EVERYTHING A NORMAL PROFESSIONAL SHOULD KNOW, AND TO WORK ON MY TEAM, THE LEARNING NEVER STOPS."
In addition to running two offices for Revel Realty Inc. Brokerage in Muskoka and Niagara- on-the-Lake, he also serves as director of recruitment and head coach at Revel, one of the fastest-growing independent brokerages in Ontario. Here, his fulfilment is fueled by his people and the mentorships he provides to his team.
"I feel like I'm more fulfilled by starting a team and I get to see people start out with literally nothing and change their lives by making six-figure incomes," says Perrie. "I was in a very confusing space in my 20s and when I found the ability to create something for myself and be able to make as much money as I could by working harder, I felt it was my mission to help others discover that, as well."
An early adopter of cutting-edge sales methodologies, Perrie has been active on social media, building his brand by founding The Fine Estates Team, made up of award-winning local realtors, with an elite "white-glove" care program, "That Fine Life Method," which is promoted by his regular podcast, while he also hosts another podcast, Be REVELutionary, for Revel.
While the pandemic certainly gave purchasers reasons to consider more remote areas than they previously would have, with sales exploding as a result, Perrie certainly sees some changes in the industry on the horizon.
"In 2020, 2021 and 2022, real estate was market- driven, meaning anyone, and I mean anyone with very little experience, could take a buyer and a seller and the deal would go through, most likely for hundreds of thousands over asking," says Perrie. "Real estate in 2023 is what we're calling a "Skills-Based Market." Realtors will now need to know absolutely everything a normal professional should know, and to work on my team, the learning never stops."
Perrie's success in a relatively short period of time is a reflection of his personal philosophy on just what success means. "Success is defined by working hard and having the willingness to create relationships and not being afraid to create new relationships," he says. "You must always have that burning desire to want to learn and grow. Success is the journey — not the destination."
Perrie's journey may also include national and international expansion. The list of the Next Big Things in Real Estate in Canada would be a very short one — but Andrew Perrie definitely deserves to be on it.