Claudia DiPaola: Trusted Advice In Volatile Times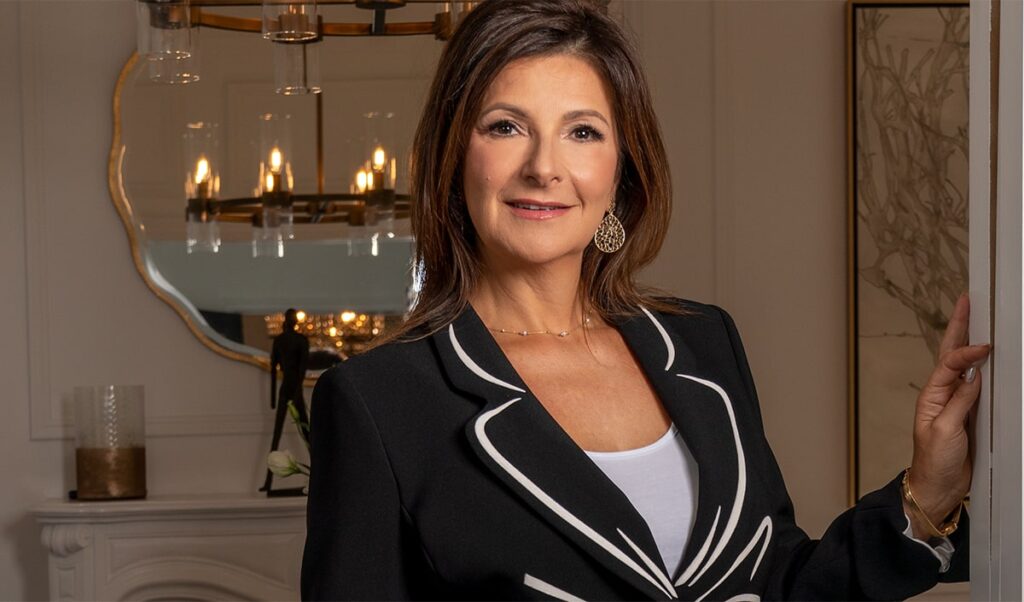 RE/MAX Aboutowne Realty provides guidance and expertise when it's needed most.
It is a challenging time in residential real estate, but within challenges also lie opportunities, especially if you have the guidance and expert advice of an experienced Realtor on your side.
"I remind my Realtors of that all the time, so we are very aware and have extensive training about that," says Claudia DiPaola, broker-owner of RE/MAX Aboutowne Realty Corporation Brokerage, which specializes in homes, condos and land for sale throughout the Greater Toronto region. "Good Realtors understand the stress of the process, and we support them so clients come back time and time again. It's not just a one-time thing, as 80 to 90 per cent of clients will deal again with their Realtors, so if you're doing things properly, you could have a client for life. You do one sale — it could turn into seven or eight sales down the road."
DiPaola has considerable experience in real estate sales, training and coaching, and she worked at both Royal LePage and Sotheby's before purchasing RE/MAX Aboutowne Realty Corp. 11 years ago. She has grown the business to two offices, with more than 200 Realtors specializing in luxury homes and condos throughout the GTA, proud of what DiPaola calls the "Aboutowne difference."
"We foster an environment of entrepreneurs that are able to run their own businesses and grow, yet be under the umbrella of a company which supports them and is customer-centric," says DiPaola. "My customer is the Realtor, and I do that by combining my corporate experience with my personal touch of catering to the Realtor. My focus is all about customer service. It's a hard profession so we have created an environment to help the Realtor."
Part of that support is arming her Realtors with the best market intelligence and statistics on a regular basis. Agents receive weekly updated statistics and every two weeks she sends them a market update regarding trends by digging beyond the headlines to uncover real estate news and developments. DiPaola also brings in leading economists to speak with her agents and supply them with even more background information. This type of data is used as insight to set up her agents for success.
"Our reputation is all about professionalism, innovation and support," she says. "I run a very tight ship because as broker-owner I'm responsible for every transaction that happens under me, and rules must be followed. Realtors are consumers, too, and they are bombarded with information, so our job is to give them every side of the big picture and dig deep for the proper and most effective statistics."
While running a tight ship is the business side of her career, the success of Aboutowne allows DiPaola to contribute to her agents and their communities through charitable giving to the Children's Miracle Network in support of local hospitals, the United Way, Meals on Wheels and Food 4 Kids. "Our agents are all different people and interested in different things so we diversify where our dollars go," she says, explaining her philanthropic philosophy.
As on every other aspect of life, the pandemic had a drastic impact on real estate, with people departing big metropolitan areas for smaller towns. But DiPaola is already starting to see that trend change.
"Realtors Are Helping People With Their Dreams, And When Those Dreams Come True It Is Hugely Satisfying For The Realtor"
"We started to see a change in midsummer of this year with some of those people coming back to the city, and the big price increases at the start of the pandemic are beginning to decrease," says DiPaola. "Prices in Oakville were up at one point as much as 30 per cent, which was totally unsustainable, and they have dropped to just a 10 per cent increase."
"The perception is that real estate is a cold business, just about transactions, but that couldn't be farther from the truth," says DiPaola. "Most Realtors are very involved and feel the joy and stress with their clients. They are helping people with their dreams, and when those dreams come true it is hugely satisfying for the Realtor. When you get through all the headlines and all the noise, we find people the right home."
www.remaxaboutowne.com
@remaxaboutowne
VIDEO COMING SOON