Steven Carinci Is Taking A Bespoke Approach To Wealth Management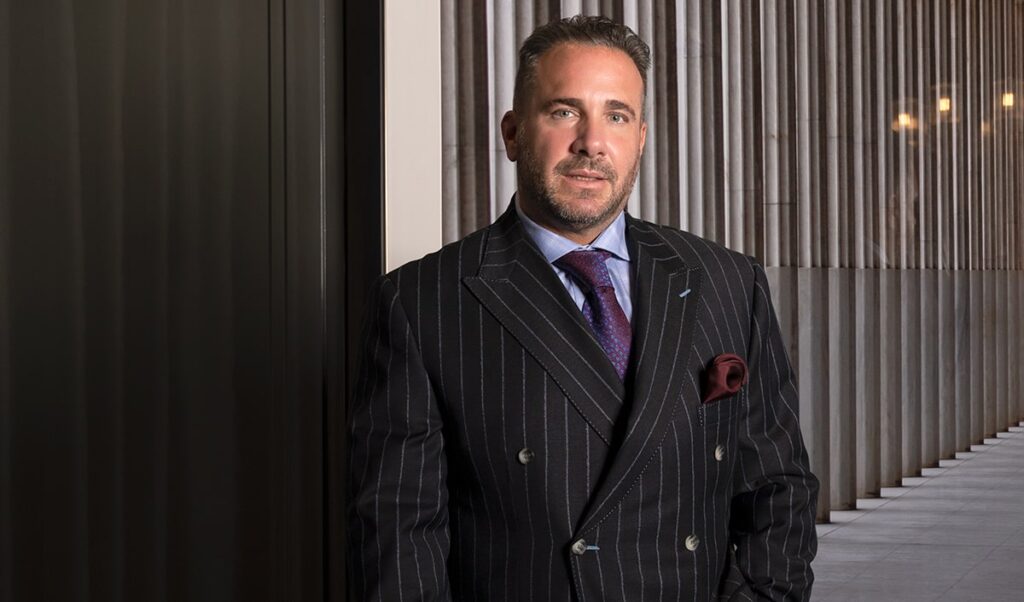 The senior wealth adviser opens up on finding success in today's turbulent market and what he's learned after 25 years in the business.
When asked how Steven Carinci got into wealth management, given that he'd gone to university for urban studies, he said, "Stocks and trading were my true passion. The rest is history." While the journey to reach the point he's at today has spanned work with a roster of highly respected companies, he is currently a senior wealth adviser at Foster & Associates, spending his time helping clients navigate everything from investments to legacy and retirement planning.
"For the last 25 years, I've dealt with clients one-on-one," Carinci says. "What I typically do is emphasize a relationship where we're not only going to their office or home but having lunch and dinner, going to sporting events and getting to know what's important to them in life. It's a holistic approach."
Having just gone through the hardships of the pandemic, with threats of a recession making headlines in the media, Carinci is quick to call these times "unprecedented," which makes his expertise even more valuable.
"We're seeing inflation and the cost of living going through the roof. We're seeing interest rates going up, and that's put a crashing halt on the real estate market," he continues. "When you're trying to navigate turbulent times, advisers are paramount. That's when hand-holding comes into play, to strategize and perhaps go in a different direction. There are ways to navigate these waters. That's what an adviser's job is."
While much of Carinci's job entails keeping a close eye on headlines and market trends to anticipate what's coming next, his success comes with the bespoke, personalized approach he takes to every client's portfolio.
During COVID-19, he shares how he contacted clients every other week, by phone or email, as well as held monthly Zoom meetings to offer insight on where their portfolios were, what was happening in the market, and how that was going to impact them in the future. It was something that was well-received by clients, and proves the attention to detail Carinci puts into his work.
He's also a philanthropist, supporting charities including Sick Kids, Princess Margaret Cancer Centre and Right To Play.
For Carinci, la dolce vita is about living a life that's full of fun, passion and indulgence. "It's about getting the most bang for your buck," he says. "Living each day like it's your last."
For a complimentary consultation, kindly contact Carinci and his team:
www.stevencarinci.ca
@steven_carinci
Direct Line: 647.479.8832