Condoville: Falling In Love With Niagara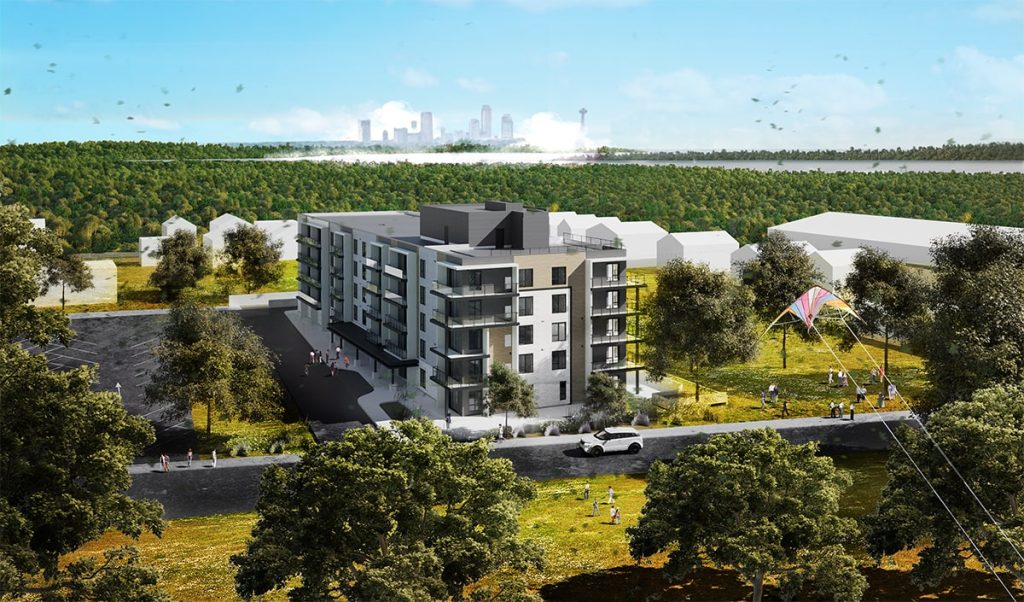 Condoville's expertise perfectly positions Riverwalk Niagara luxury condominiums.
When the world thinks of Canada, a few images come to mind: a Mountie, perhaps a snow-capped mountain or pristine lake, but most definitely Niagara Falls. Located on the U.S. border just 90 mins from Toronto, Niagara Falls has been known primarily as one of the world's top tourist destinations, but today it has evolved into a place where families are choosing to live and not just visit, with the growth rate of the region soaring 300 per cent between 2011 and 2016.
Uncovering the real estate potential of the Niagara Region through sophisticated market intelligence was Condoville Realty Inc. Brokerage, the exclusive sales company for the new Riverwalk Niagara luxury condominiums. The project is being developed by Heller Highwater Developments Inc. and is located in the charming village of Chippawa, Ont., which is just a mile up the river from the famous falls and set to open in 2023. "People are just falling in love with Niagara Region, and it's experiencing a perfect storm for growth," says Shaminder Gogna, founder and president of Condoville. "A lot of empty nesters are taking advantages of the fantastic amenities of the area, such as the wineries and waterfront properties, and, because the pandemic has shown we can all work from home, all of the Niagara Region is booming with new developments, and this will be a long-term play for a lot of families. You can't unlearn a new way of life."
Condoville's industry-leading analytics and market intelligence data were key elements in developing the successful marketing and sales strategies that have made Riverwalk Niagara stand out among the new developments in this booming region. By understanding the current and future competition, Condoville can critically access the marketplace dynamics to create information that may not have been previously available, offering tremendous value to any developer in decisions regarding product type, timing and price.
"We created the positioning, branding and marketing for the entire site with a sales strategy, which is resulting in a successful campaign," says Gogna. "Our target market is empty nesters or weekenders from Ontario's Oakville, Burlington, Mississauga and Toronto and who already enjoy waterfront living and are cashing out, as they want to capitalize now on selling their homes in the Greater Toronto Area (GTA). People are leaving large metropolitan areas like the GTA and are not coming back, and it's a worldwide trend."
Riverwalk Niagara will be a luxury boutique condominium of five storeys, containing 51 residences priced from the mid-$600s, making it affordable living not far from the attractions of Niagara Falls, but within the village of Chippawa to avoid the crowds. The building offers views of the Niagara River, the distant skyline or over the peaceful village itself.
All suites feature a private balcony or an outdoor terrace space, nine-foot ceilings, vinyl flooring and porcelain floor tiles. Kitchens and baths include quartz countertops, and building amenities include a party room with a kitchenette and lounge area, as well as a fully equipped fitness centre. Gogna feels Riverwalk Niagara represents excellent value for residents or investors in a region where prices have risen 25 per cent in just the last year, and where the prices of Niagara's water-access properties have risen an astounding 160 per cent since 2019.
"This is the first development in the area, and there are many more coming, so price appreciation will continue to increase at a higher rate," observes Gogna. "With the falls, the GO Station for easy commuting, the waterfront living, the golf courses and amenities, you're purchasing a lifestyle at Riverwalk. For investors, there are no other quality builds in the area, so there is nothing to compare with this product if you were to rent the suite you bought."
Through the specialized market intelligence, and sales and marketing expertise of Condoville Realty Inc., Heller Highwater's Riverwalk Niagara is bringing an elevated level of elegance and luxury sophistication to affordable residential living in the Niagara Region, transforming an area previously used mainly for visiting into a home for exceptional living.