David's Fine Linens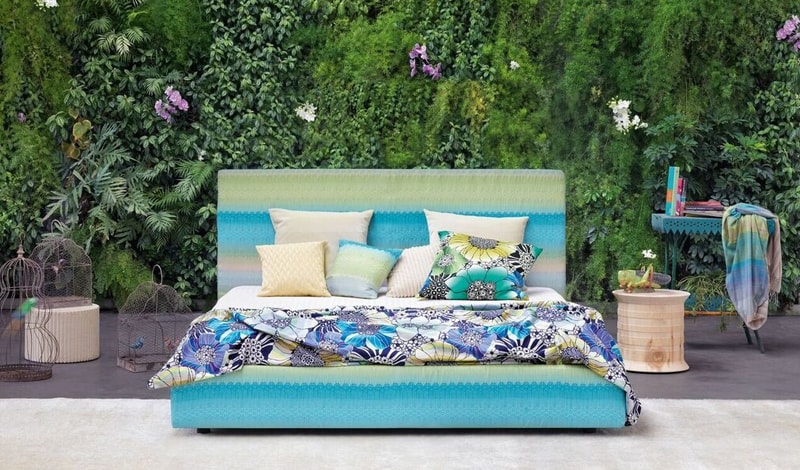 Spring brings with it growth, light and life — infuse some of that into your home this season.
With spring in full swing, you won't want to miss this opportunity to infuse your home with its brilliant colours and patterns. This season floral prints are the go-to, with watercolours being a hit among many. David's Fine Linens has imported a wide variety of new prints, with a select few coming straight from Italy, thanks to brands Ennekappa and St. Pierre. On top of that, with an expansive array of high-quality and designer brands, including Sferra, Roberto Cavalli, Fendi, La Perla and Missoni, you won't be disappointed no matter what you're looking for.
You can also peruse the luxurious jacquards sourced directly from Europe. These highly textured fabrics have their patterns woven into the fabric itself, resulting in more complex, detailed patterns with a striking array of colour tones, a perfect choice for spring.
David's Fine Linens also offers a vast selection of products to upgrade your bathroom, including towels, accessories, robes and mats. Whether you have a neutral colour palette, enjoy the contemporary style or want a pop of colour, you can add a fresh touch to your bathroom this season thanks to an extensive selection of Graccioza bath mats, sourced directly from Portugal.
---
Centro Square
7777 Weston Rd., Woodbridge, Ont.
905-264-7778
Bayview Village Shopping Centre
2901 Bayview Ave., North York, Ont.
416-590-7311 Toll-Free: 1-877-591-1115