Studio 93: Delivering With Design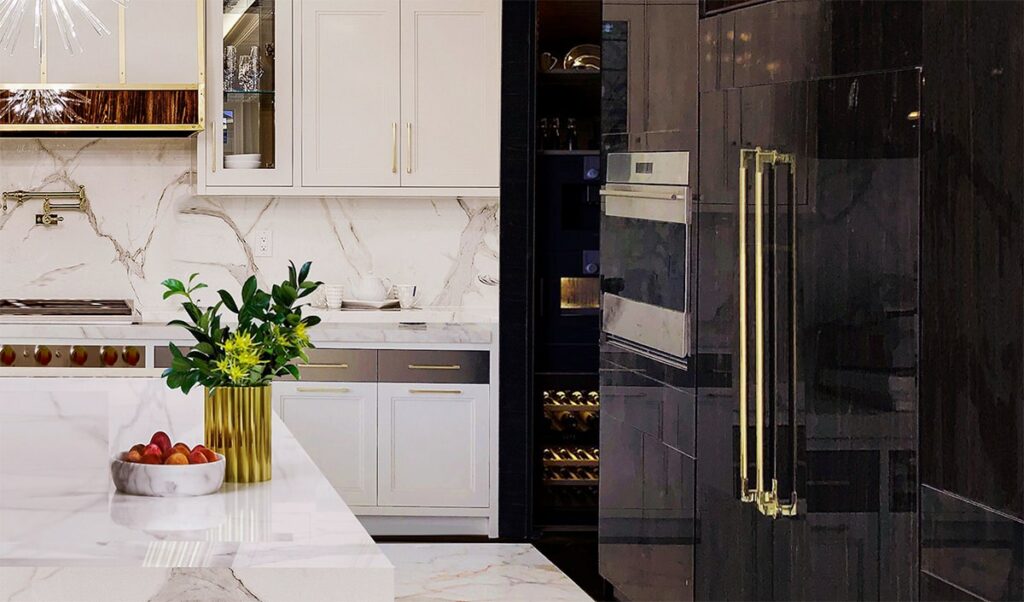 With the design and project management of a luxury home in Mississauga, Toronto-based Studio 93 proves experience, vision, creativity and the ability to listen turns dreams into superior design.
The design of a new home calls upon many innate skills, such as insight, creativity and the ability to have the foresight and vision to capture dreams and turn them into realty. Toronto-based designers Studio 93 Inc. brought its experience and those skills to the fore recently with a stunning home on Mississauga Road, just west of Toronto, in a mature neighbourhood of grand homes.
The result, completed in late 2021, is a 5,500-square-foot home with a budget of just under $3 million, which has the look, feel and vibe of a home worth 10 times as much — a result of Studio 93's ability to maximize the space and add the creative visions both in layout and finishings to achieve exceptional results.
"Achieving clients' visions within their budgets is what we do best," says Studio 93 principal Steve Shak. "We work hard to understand our client, their goals and dreams and the neighbourhood of the home. Our designs must reflect all of that. Our strength is that after meeting with the client, we come back to them with a narrative and multiple layout options."
Studio 93 uses those initial conversations to translate the client's wants and wishes, then designing and presenting to the client a complete 3-D rendering that aligns the client's vision with their dreams. They do this before they take any more steps in order to be completely transparent and efficient within the supplied budget. This way, the client can see and imagine the reality of their new space.
"This is their home," says Shak. "We are the professionals who can achieve their dream, but in the end it is their home and, most importantly, it must fit their day-to-day lifestyle, which we go to great lengths to investigate and understand."
The Mississauga Road home features main-floor Calacatta and Nero Marquina slab marble and bronze inlay as well as a five-foot-wide transparent fireplace, instead of the typical three-foot-wide fireplace, connecting the living and dining room. The home also features a double-height ceiling in the family room because, as Shak says, if you have the space, use it and create it.
"I'm tired of the one-floor-level home," he says. "I like the space to be more sculptural in feel. Giving it more air, light and a feeling of relaxation. Being in grand spaces, I believe, is timeless." Studio 93 is expert in creating grand spaces — timeless in design, with luxury always in mind.