Jaguar Canada Hosts the Inaugural "Vine & Dine Summer Soirée"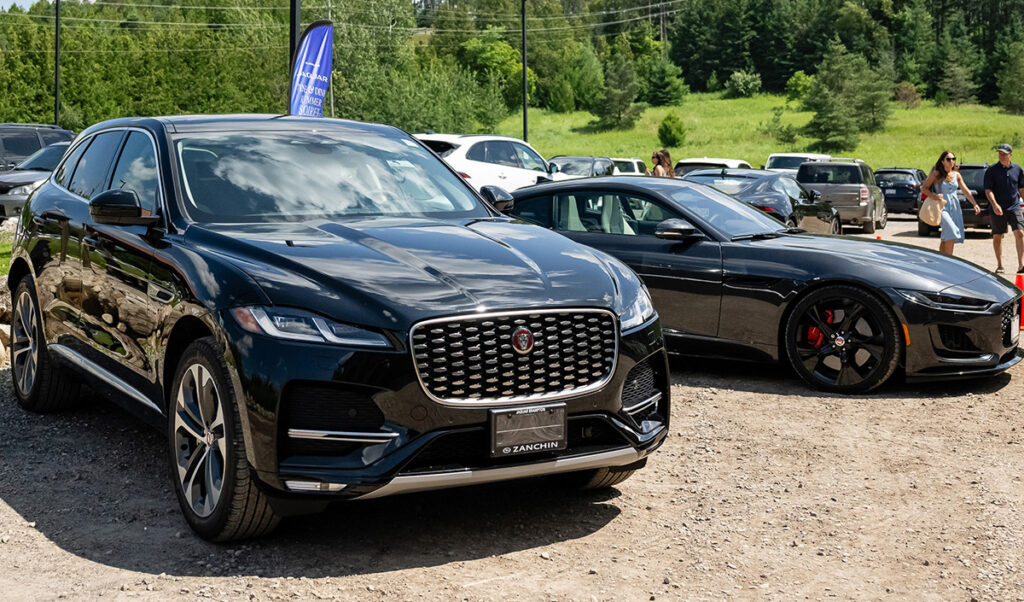 The distinguished and performance-driven automotive company took the Jaguar F-Type and Jaguar F-pace for a ride at the Adamo Estate Winery to promote its momentous shift in the production of hybrid and electric vehicles
Since 1935, Jaguar has consistently delivered beautiful cars that make a simple yet profound statement: bold and luxurious. Jaguar proudly upholds this and has a reputation for being a no-nonsense brand. As we continue to see the slow and steady paradigm shift of gas to electric engines within the automotive world, Jaguar has embraced the power of electrification with a range of mild hybrid and fully electric models available today.
Today's world-class Jaguar model range comprises the XF sedan, F-TYPE sports car, F-PACE performance SUV, E-PACE compact performance SUV and all-electric performance SUV, the I-PACE. Starting in 2025, Jaguar will become a pure electric modern luxury brand with a dramatically beautiful new portfolio of emotionally engaging designs and pioneering next-generation technologies.
This historical launch was hosted by Hollywood event agency Roxstar Entertainment at the Adamo Estate Winery, located in the beautiful countryside of Mono, Ont., north of Toronto.
The soirée was an invite-only extravagant experience for 70 of Ontario's top media, influencers and Jaguar VIPs. Guests were treated to a special afternoon of wine tasting, estate tours and an exhilarating chauffeured driving tour of the wine region in a 2023 Jaguar F-Type or F-Pace model.
The experience was further enhanced by a sunset-timed gourmet three-course dinner prepared by renowned Executive Chef Iniyan Vijay, of Hockley Valley Resort. The dinner was elegantly set in the winery's Great Room, which blessed guests with a scenic overlook of the lush grape fields at the Adamo Estate Winery. The dinner featured a farm-to-table menu with signature Adamo wines paired with the courses.
The event was co-hosted by popular Canadian actor, photographer and influencer Lauren Howe (@LaurenHowe), as well some of Toronto's top influencers, including Jess Salgueiro (@jesssalgueiro), Sofia Baldassarra (@sofiabaldassarra), Yuliya Calister (@yuliyacalister), Sophia Isabella (@sophiiaisabella) and Shayne Stephens (@shaynestephens).
@Jaguar
@AdamoEstateWinery
@Roxstar_Entertainment
#JaguarVine&Dine