Joanna Pietras: Approaching Projects With Modesty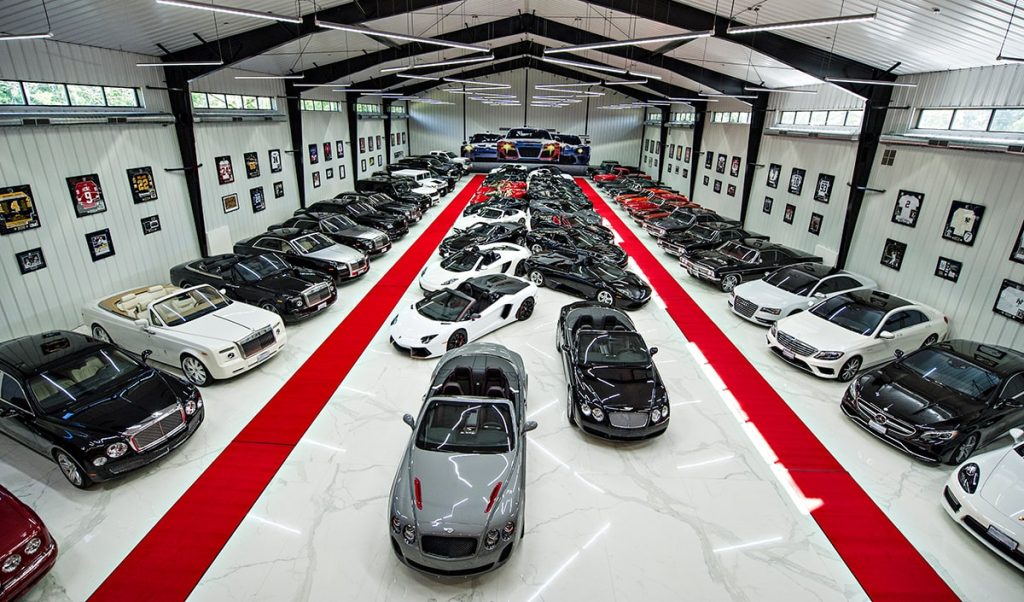 The founder of Basal opens up on design as art, finding inspiration and why one of her clients calls her a 'hidden gem'.
There's an endearing humility to Joanna Pietras. During our interview, she speaks of projects she's completed, while giving credit to others. She says thanks to her clients for putting her in the position she's in today. When we ask what the future holds for her company, Basal, she answers with modesty, saying she doesn't want it to grow any more than it already has.
"I don't want to be the person who comes in to collect the cheque after designing the property," she says. "I want to be the person who's constantly there updating the client with what's going on. I love that interaction and being on the job site."
Luckily, Pietra's work speaks for itself. As the co-founder of Basal with her partner and husband, Sebastian Tomczyk, the pair uses their more than 20 years of experience in the industry to bring their clients' visions to life. The name Basal comes from the same word to define the base or important foundation of something, giving a sense of what Pietras and her husband do.
As a company, it specializes in the design and build of custom homes, project management, interior design and has a portfolio of stunning properties that lean on both contemporary and traditional styles.
Her time in the industry hasn't all been smooth, though, and she shares anecdotes of meeting people who supported her and those who didn't. She talks of her struggle as a woman in a male-dominated industry. "Some people will find every excuse to bring you down because you're female," Pietras says. She also talks of going to Google or contacting others who had spent more time in the business than her if she didn't know the answer to something. Today, it all combines to propel the work she does with Basal.
"I love pushing the envelope, and I love to do things that are out of the ordinary," Pietras says. "I'll design something, and clients will say, 'I've never seen that before.' That's the whole idea. I like that my clients are open-minded."
Many of the specifics of her projects are kept under wraps, with Pietras saying, "the privacy of my clients is paramount." However, the details she can share start to illustrate the scale and level of work she's completed.
She talks of helping one client, in her late 60s, build her first house. "It was the easiest project because she, as a personality, knew exactly what she wanted," Pietras explains. "We went to one store to pick tiles and plumbing. Sometimes, that process will take months. We were there for an hour and a half. She was full of life, design, ideas and knew exactly what she wanted. It was my job to execute it."
At the other end of the spectrum, Pietras talks of fully redeveloping acres of land into a 22,000-square-foot home, complete with a basketball court, indoor and outdoor pools and a cabana.
"I Love Pushing The Envelope, And I Love To Do Things That Are Out Of The Ordinary"
Whatever project she's working on and whatever the budget, for Pietras, inspiration can strike at any time. She talks of an incident where she designed a gate. "The idea came from a farmers' market in Europe," she says. "I saw a lady weaving a basket and loved the idea of intertwining." Another time, she introduced over 20,000 square feet of large format porcelain slabs, taking inspiration from a private tour of a Ferrari factory.
It's for this reason she calls design an art, rather than a science. "Science is painting by numbers," she says. "There's a formula for everything. With design, there is no formula. It's what your eyes see, and what you like." She continues to say, "I want beauty, and I want people to enjoy and be happy knowing there's no limit. Just because you have a smaller budget doesn't mean your house can't be incredible. It's how you balance it, use it and where your imagination takes you."
However, she makes sure it's not at the sacrifice of practicality. As Pietras says, "The houses I design are about what will fit someone personally. It's not a generic build. It's designed for you and your lifestyle."
These are the reasons one of her clients went as far as to call her a "hidden gem." Says Pietras: "I always think I could have done better. I could have changed this. I don't post [on social media] a lot." That's maybe why he called me a 'hidden gem.' You wouldn't know until you get to know me."
www.basalmasterbuilds.com
@basalmasterbuilds
Interview by Estelle Zentil