A Pause For Paradise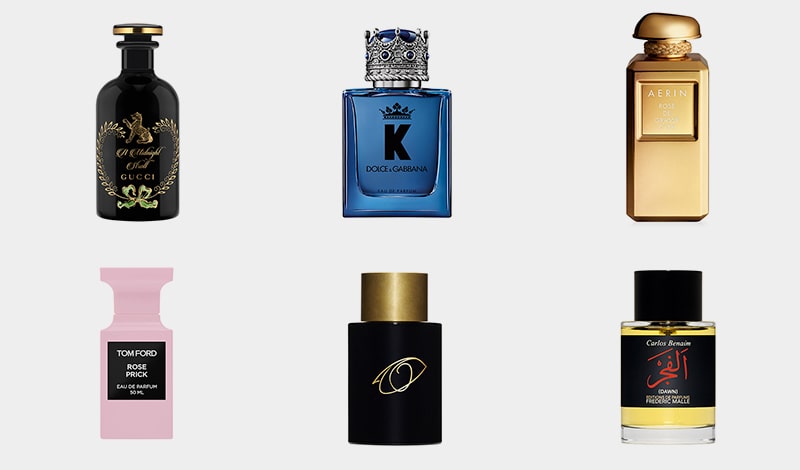 A selection of scents inspired by private rose gardens and dawn, bringing together notes from all corners of the globe.
THE ALCHEMIST'S GARDEN, A MIDNIGHT STROLL, BY GUCCI
Incense-scented and created to be layered and combined with other fragrances. Finished with notes of smoky cade wood and cypress.
---
K, BY DOLCE & GABBANA
A delicate blend of Sicilian lemon and Mediterranean blood orange that results in an elegant scent to take you to other places.
---
ROSE DE GRASSE D'OR, BY ESTÉE LAUDER
Take the timelessness of the rose and its symbolism of beauty and femininity, and blend it with a top note of ambrette seeds.
---
ROSE PRICK, BY TOM FORD
Inspired by Tom Ford's private rose garden, Rose Prick seeks to fuse the beauty of a rose's petals with the sharpness of its thorns.
---
SUPERSTITIOUS, BY DOMINIQUE ROPION
A free-flowing fragrance crafted with Turkish rose, Egyptian jasmine, peach, patchouli and Haitian vetiver.
---
DAWN, BY CARLOS BENAÏM
Capture the moments before the sun with a simple but powerful scent of vibrant frankincense and warm oak moss.