Gee Beauty: READ MY LIPS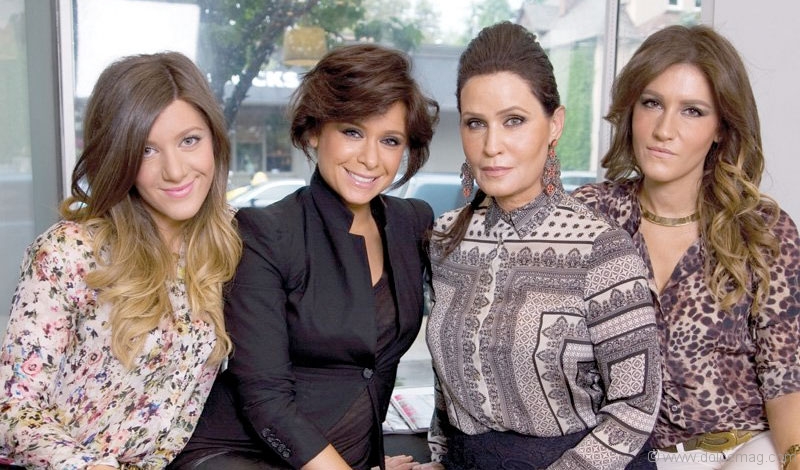 The fall season is a return to dark romance, glamour and chic minimalism. We see a lot of rich textures and bold, deep colours. With new ways to apply shadows and lips, makeup feels fresh and modern. It's all about ease and sexiness while still making that strong fall statement. Eyes make a return to smokiness, but this season they take on a softer approach with new shades of rich, shimmer browns, subtler medium-toned greys and even deep emeralds. Lips range from bright, strong reds to deep, soft and sheer berry colours, which feel appropriate with fall's rich textures of cashmere, velvet and gold brocade. Contouring on the cheek is also a look that has been modernized: it's not about applying heavy layers of different shades of foundation; now it's about softly and subtly sweeping a deeper matte powder under the cheekbone and jawline to give a little more definition, naturally. With so many new shades and techniques, coupled with women's desire for glamour and freshness, fall is easily our favourite season at Gee Beauty.
Brown-Eyed Girl

A fresh take on the classic soft smoky eye uses rich browns and soft greys instead of traditional slate or black shadows. Celene works with golden brown tones that work well with her colouring. Sweeping shadows like Coco Mousse, Coco Quartz and Brushed Velvet into her crease with a crease brush creates a soft yet defined look. Next, working with another of the season's hottest looks, Natalie applies a thin layer of Onyx black liquid eyeliner to the outer two-thirds of Celene's upper lash line. The trick to a smooth application is to start with a thin brush with a touch of colour on it and gently press and draw a line outwards, as close to the lashes as possible — almost as if you are painting the base of the lashes as you go. This will ensure that there is not a line of skin showing between the lashes and the liner. Repeat this step with a bit more colour on the brush tip, following the smooth line you created with the first step. Gently "wing" out the outer ends with a soft flick upwards. Erase any mistakes with a damp Q-tip or use a touch of foundation and a foundation brush.
Le Smoking

To play up Natalie's green eyes, Celene works with deep, shimmering emerald tones in her crease for that freshness with the smoky eye (making the look unique to you will make it feel easier, more natural). Sweeping Dusk and Antique Brass shadows in her crease and blending well will achieve this look. Finish the eye with Black Jade gel liner, a shade that looks black but with a touch of rich green to again bring out Natalie's eyes. Follow the same steps from the liquid liner for a similar effect. Next, Celene applies a berry colour to the lips for a touch of drama without being too fussy. Gee Beauty's Colour Stick Lips in Brandy works well with its rich colour and easy, sheer, soft finish (perfect for quick touch-ups on the go). This lip is also gorgeous on its own, with just a touch of deep pink blush, black liner and mascara — an easy 5-minute makeup look.
Smart Mouth

The statement lip is always a strong characteristic of the season. It's kind of like putting your heels back on from a summer in sandals. Fall's traditional red lip takes on many forms. It's fresh to play with textures here — matte for a dramatic look, sheer for something softer. Here, Stephanie wears Impulse, Gee Beauty's signature true-blue red with just a touch of berry colour. When choosing a red, try on different shades and experiment — some have more yellow undertones and some have more blue. Using a lip brush will help give that defined strong look. Using a matte lip liner to line the lips and fill them in with colour will help the colour stay longer — a pro tip.  A strong lip pairs beautifully with a defined brow, another huge beauty focus this season. Softly fill sparse brows in with a touch of matte taupe powder and a liner brush or pencil. Keep the eyes fresh and bright with this look — any strong shadows on the eye will be too bold, especially for daytime. Vanilla and Silk Sheets shadows are beautiful with any eye colour.