Etiket: Wellness At The Well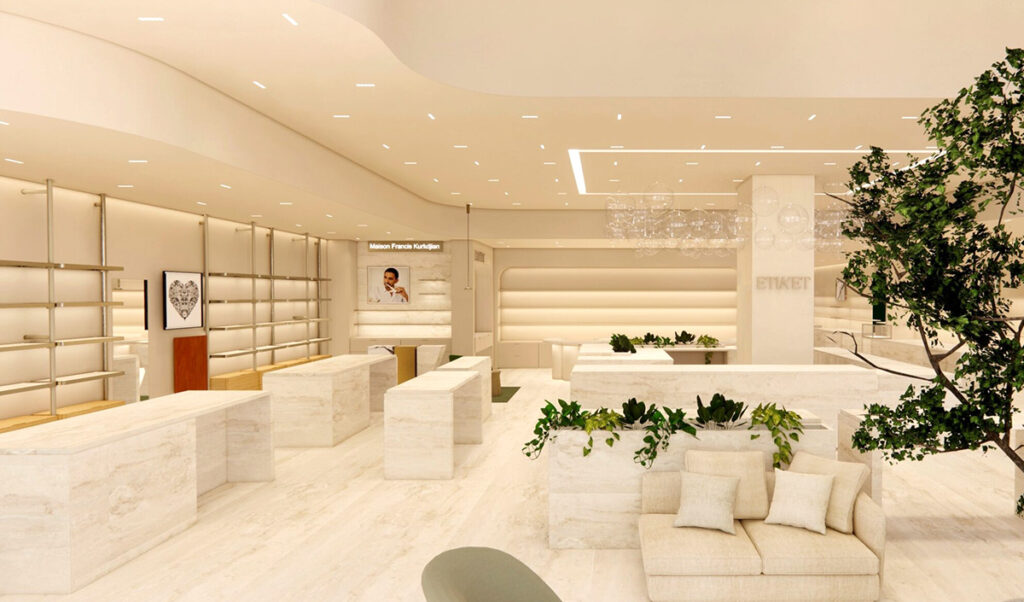 This winter, Montreal skin care and fragrance brand Etiket is opening its second boutique and spa in downtown Toronto.
Located at The Well and spanning 6,500 square feet, Etiket hopes to provide a new space for the results-oriented skin care, fragrance and beauty that the brand has been known for since it was founded in 2011. It has been designed by SAJO, a Montreal- based project delivery company and is situated on the upper ground level.
"As soon as we sat down to discuss the project, we saw how we could help to create and build a new kind of beauty and spa environment that has yet to be seen in Canada," says SAJO director, Adrian Tedeschi, in a statement.
Described as a "self-contained universe" that goes beyond both a store and a spa, it will feature six treatments room, an extensive range of skin care and over 40 niche perfume brands. The treatment rooms alone feature beauty and skin care brands Dr. Barbara Sturm (a first for Canada), and Tata Harper (one of only four locations in the world).
"Our treatments have always been an integral part of our vision for skin care," says Steven Polegato, VP of operations at Etiket. "We are driven by results. As much as our clients love to come and relax with us, they also know that they will leave our store with the tools they need for better skin. What we do in the treatment room supports and enhances our clients' use of our products at home. It's a more holistic approach, and it makes a big difference."
The skin care offers a number of notable, medical-grade brands, including SkinCeuticals, SkinMedica and PCA Skin. Canadian brands will also be available, with Vivier, Pro-Derm and Consonant being stocked.
As Karine Raymond, director of marketing at Etiket, shares, "We don't draw from just one kind of skin care brand — we curate from the best of everything. We call this philosophy 'Modern Beauty.' No matter what approach our customers prefer, they trust that we've done our homework and that our selection will help them reach their goals."
Its approach to fragrance aims to be just as thoughtful. As the only Canadian retailer stocking brands like Nishane and L'Artisan Parfumeur, it wants to be a resource for inspiration. "Finding a fragrance is a very personal journey, and we approach it with the same care and expertise as we do our clients' skin care needs," says Simon Tooley, founder and president of Etiket.
Drawing in 22,000 visitors a day and comprising 1,700 residential units that house 11,000 people, The Well is a new landmark in Toronto's King West neighbourhood.