Studioac Unveils The Pharmacy Lab In Toronto East End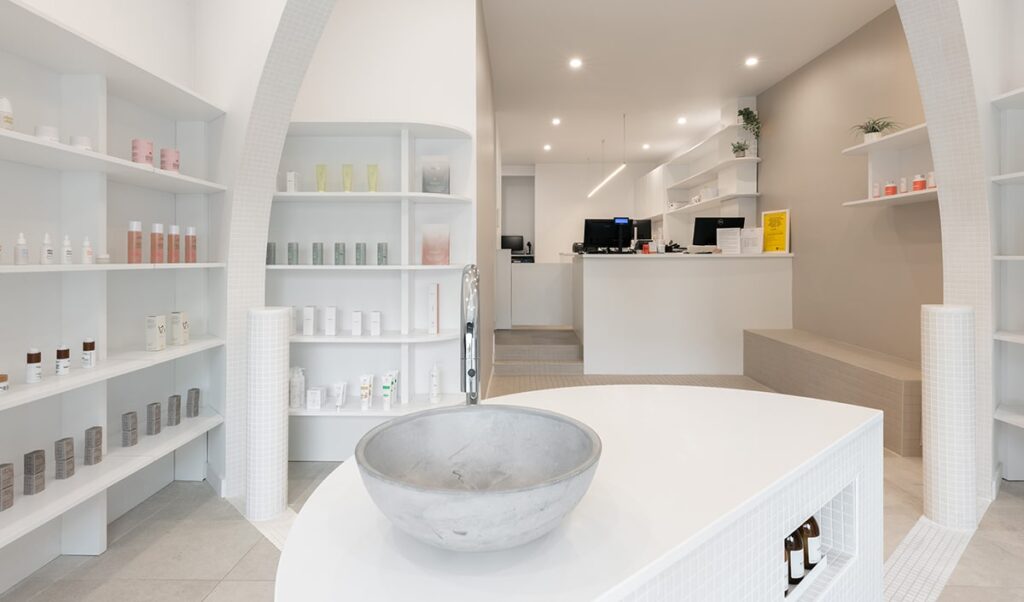 Aimed at creating an inviting and aesthetically pleasing environment for customers, the sleek design can accommodate both retail and pharmaceutical services.
Studio for Architecture & Collaboration (StudioAC) is an interdisciplinary architectural practice based in Toronto and led by Andrew Hill and Jennifer Kudlats. Since its inception in 2015, the studio has been awarded several accolades, including extensive exposure in international publications, and inclusion on Azure Magazine's list of 30 Canadian Architecture Firms Breaking New Ground. StudioAC was also named 2019 Emerging Designer of the Year by the Design Exchange and RBC.
StudioAC's goal when developing the Pharmacy Lab was to create a welcoming and aesthetically pleasing environment for customers, and that is exactly what was produced. From design to execution, Sarah Reid, Intern Architect at StudioAC and Project Lead of the development describes the ambience as "experiential." "The collective vision of our team was to sculpturally evolve the space with one design element that would ultimately offer a captivating retail experience," says Reid.
The unveiling of the Pharmacy Lab at 1101 Queen St. E., Toronto, showcased a flawless monochromatic palette that was accentuated by the harmonious interplay of textures through materials. The mosaic tile provides a consistent aesthetic language throughout, highlighting geometries and complementing the structural lines of the arches. The tile flows through all planes, from the face of the arch to the floor, forming a visual continuity and defining zones of the compact retail space. Above the tiled semicircular island, the custom lighting fixture is employed to highlight the three-dimensional arches and is carefully integrated into the centre of the space. This ensures a seamless and unobtrusive integration that enhances the effect. "The typical urban Toronto building typology is quite narrow and compact in nature, therefore playing with the element of the arch introduces a grander architectural moment to the interior space," says Reid.
StudioAC's philosophy is simple: Any problem presents limitless opportunities. No matter the circumstances, each project is taken on with enthusiasm and a burning desire to create something truly special.
www.archcollab.com
www.thepharmacylab.ca