Tupac Shakur's Crown Ring For Auction At Sotheby's Hip-hop Sale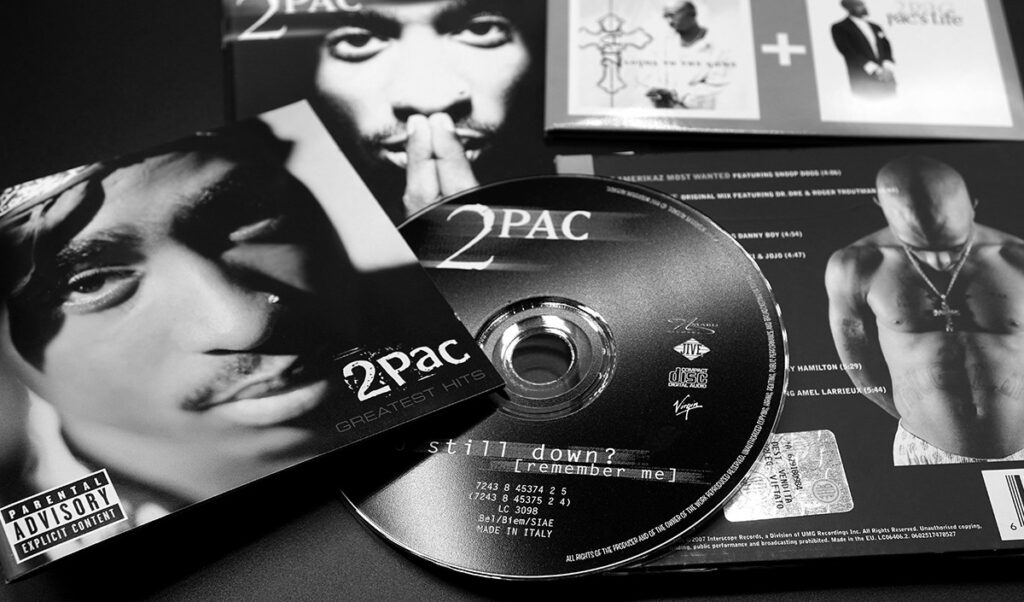 Sotheby's is thrilled to present its third annual Hip-Hop sale, timed to coincide with the 50th anniversary of Hip Hop. An extravagant catalogue showcasing art, fashion, sneakers, jewelry, photography, hand-written documents, historic studio equipment, important artifacts and more, representing key moments from the late 1970s through the present.
Established in 1744, Sotheby's is the world's largest, most trusted and most dynamic marketplace for art and luxury. In homage to the 50th anniversary of Hip Hop, they have gone above and beyond this time as the headlining catalogue item separates itself defiantly.
Tupac Shakur's Self-Designed Gold, Diamond and Ruby 'Crown' Sovereign Ring, designed to perfection by the artist himself and engraved with 'Pac & Dada 1996', referencing his recent engagement to sweetheart Kidada Jones, is valued at an estimated price of US$200,000 to US$300,000.
What makes this accessory truly special? Aside from the cabochon rubies, the set of round diamonds weighing approximately 5 carats and the 14-karat yellow gold stamped band, there is the fact that this ring was worn during Tupac's final public appearance at the MTV Video Music Awards in 1996. The ring is an offer from Yaasmyn Fula, the artist's godmother and staunch supporter, who was one of Tupac's most trusted advisors during his time of fame and conflict.
The 'crown' ring is a creation purely from Tupac's imagination and crafted to his exact specifications until perfect. Known for his affinity for Niccolo Machiavelli's political manifesto The Prince — Tupac would start going by "Makaveli" soon after while incarcerated — he was inspired by the crowns of the medieval kings of Europe in "an act of self-coronation," according to Fula.
Sitting atop a diamond-encrusted gold band is the "crown" itself: a gold circlet studded with the three largest jewels in the entire piece — a central cabochon ruby, flanked by two pavé-cut diamonds. Tupac's selection of the ruby as the principal stone in his crown symbolizes the theme of royalty he embraced.
Although Tupac Shakur lived a tumultuous life that came to a tragic end, the gift of his artistry is everlasting. Fula remembers Tupac's mother, Afeni Shakur, teaching him the mantra: "You are our black prince. You are my miracle, and you will make black people proud."
The auction will take place at Sotheby's New York Auction House located on the Upper East Side of Manhattan at 72nd Street and York Avenue (1334 York Ave.).
Thu, 20 July 2023 at 10:00 AM to 5:00 PM EDT
Fri, 21 July 2023 at 10:00 AM to 5:00 PM EDT
Sat, 22 July 2023 at 10:00 AM to 5:00 PM EDT
Sun, 23 July 2023 at 1:00 PM to 5:00 PM EDT
Mon, 24 July 2023 at 10:00 AM to 5:00 PM EDT
The Hip Hop online auction will open for bidding from July 18 to July 25.
www.sothebys.com
@sothebys