Moët & Chandon's Support Of 'Tiff Share Her Journey'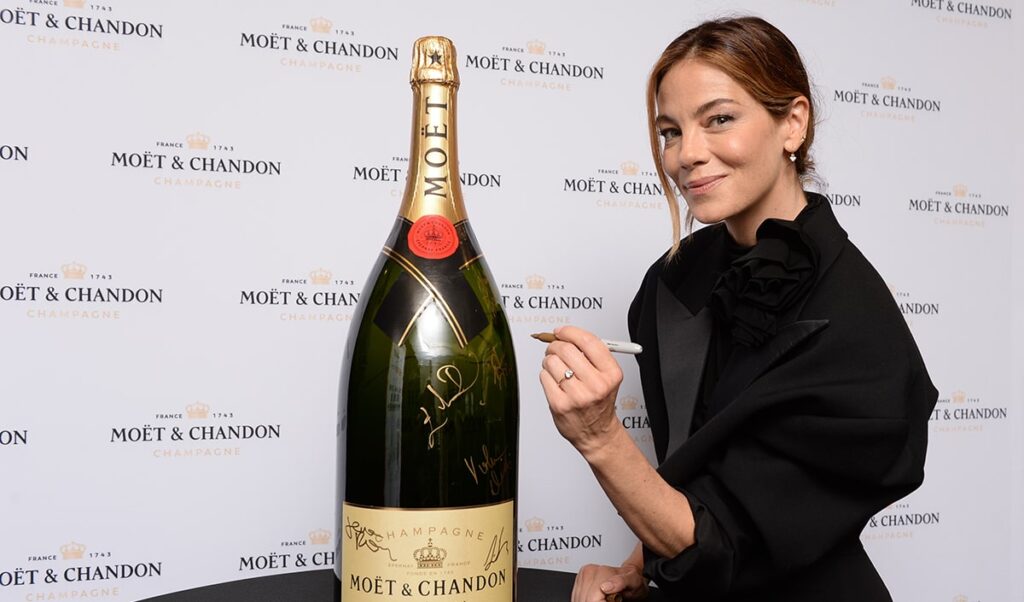 This noble cause is shining a light on the gender imbalance in today's moviemaking.
The Toronto International Film Festival (TIFF), which returned to a full inperson experience this September after two hybrid years, has grown to become perhaps the world's most glamorous starpowered, fan-friendly film festival in the world during its 47 years, and it has also become famous for the many worthwhile causes it supports and promotes.
One of which is TIFF's Share Her Journey, which began in 2017 as a five-year campaign committed to achieving gender parity and championing women in front of and behind the camera, both year-round and during TIFF. The stars who attend TIFF give back by signing a 9.0 L bottle of Moët & Chandon, which will be auctioned off later this year with proceeds benefiting TIFF's Share Her Journey.
For those in the creative field, there is a considerable lack of women storytellers in key creative and decision-making roles in the film industry. For example:
– Of the 51 top-grossing films of 2021, only 12.7 per cent of the 55 directors involved in creating those films were women — only three of whom were women of colour.
– Of the 100 top-grossing films of 2021, only 11 had a woman or girl of colour as their protagonist. – In 2021, only 7 per cent of movies featured more women than men, and only 8 per cent featured equal numbers of men and women.
At the 2022 TIFF, plenty of Hollywood's biggest names showed their support by signing this year's Moët & Chandon bottle, including Oscar winner Sir Ben Kingsley, comedy legend Lily Tomlin, Joe Jonas, Richard Roundtree and Evan Rachel Wood, in Toronto for the première of Weird: The Al Yankovic Story.
Others participating during the three-day bottle-signing, held toward the opening of the 10-day festival, included Daniel Radcliffe, Judd Apatow, Anna Kendrick, John Boyega and Viola Davis.
TIFF's Share Her Journey has become a global movement dedicated to building frameworks, empowering creators and forging paths for women to succeed as storytellers who help shape our cultural landscape, and Moët & Chandon is doing its part to support this noble cause.
If half the world's population is women, yet they aren't making movies, then it's simple math — only half the story is being told.