Antonio Marras: A Modern Renaissance Mans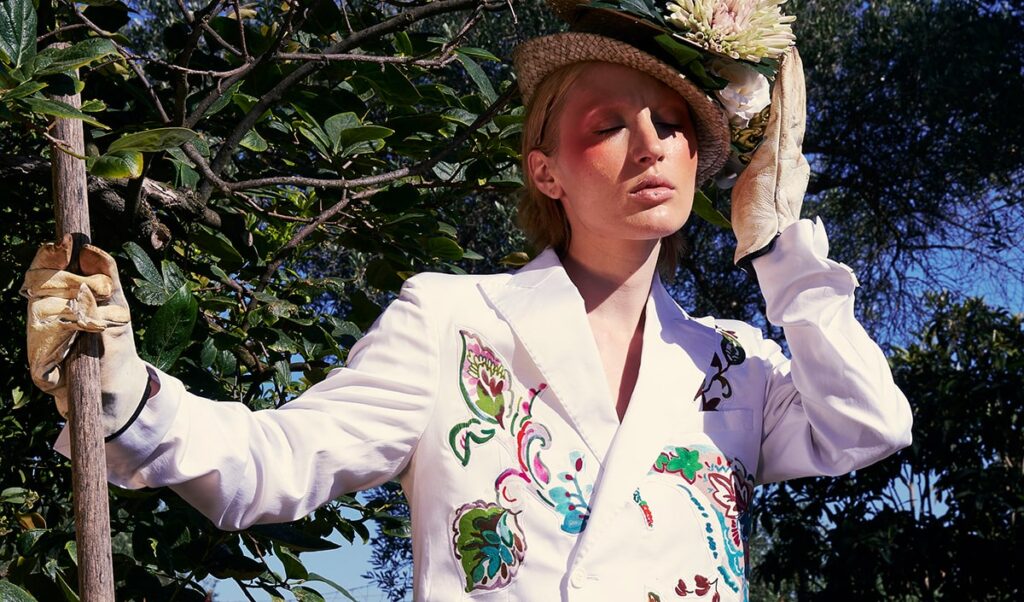 Sardinian designer Antonio Marras is a true artist whose works include everything from fashion design to paintings. Above all, the designer stays true to his Sardinian roots, taking much in  uence from his homeland and expressing his unique perspective through various creative outlets.
Antonio Marras is from Alghero, Sardinia, the place that he says has influenced his aesthetic and style. The designer has been influential in the fashion industry since debuting his first collection in1996 when he presented a couture runway show in Rome. Marras held the role of artistic director for Kenzo, while designing his own men's collection, the contemporary line I'M Isola Marras, Laboratorio and Limited Series, which are handmade and limited-edition pieces created from conception to realization at the designers' home studio in Alghero. He has collaborated with Moleskin, Piquadro and Collistar, as well as creating paintings, photography, directing plays and working on his interior design collection known as Casa Marras.
Marras is known for his meticulous attention to craftsmanship and for being an experimental artist within all fields of the visual world. As a true artist, he feels the diverse realities around him and uses his intellectual curiosity and research skills to create stories through his work. For Marras, fashion is a language that he uses to converse with the world and express his perspective. By weaving references to poetry, art, dance, music, theatre and cinema, he creates a visual story that feels like a reality.
The 2023 Resort Collection: The Story of Orlando: Confessions of an Apprentice GreenGrocer is a true work of creative expression. This collection has no boundaries as the theme is to escape one's reality and go to nature where there is no negativity. This feeling of a truly idyllic utopia is expressed through the freefeeling and mix-matched looks, which include a multitude of prints as well as crossing masculine and feminine elements that feel free yet have intent. The Story of Orlando has a nuanced feel that only a true artist could create.